>
>
>
How a Heavy Equipment Fuel Filter Works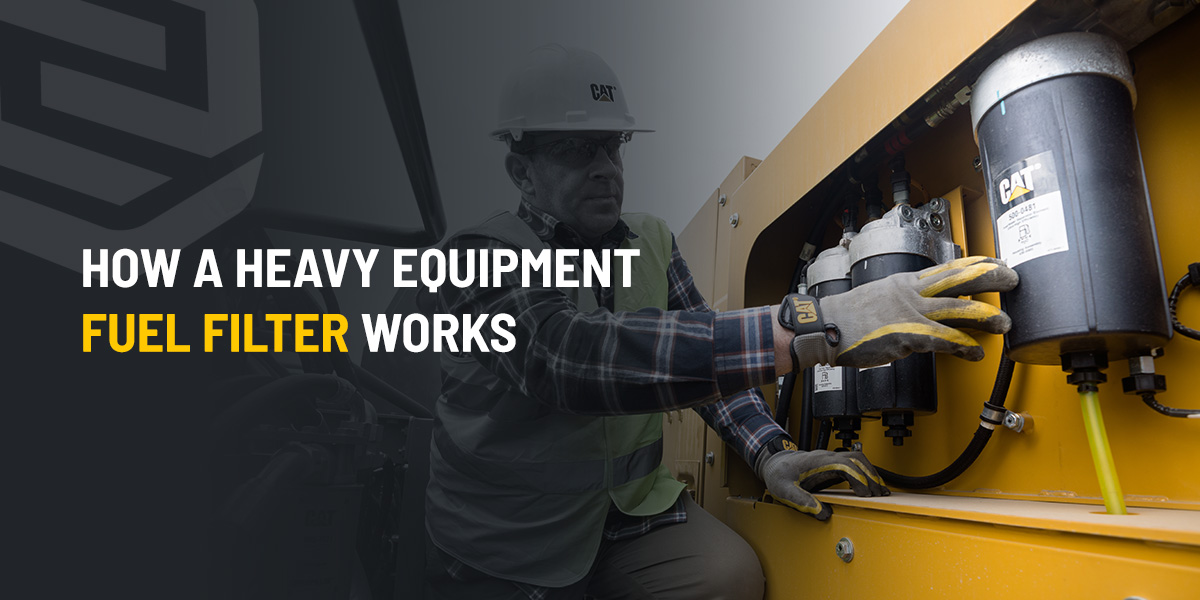 How a Heavy Equipment Fuel Filter Works
Category: Equipment and Solutions
Fuel filtration is critical in the heavy equipment world. The sophisticated precision fuel systems of today's machinery require complete cleanliness to meet power and efficiency demands. Though many modern engines deliver better burn and higher pressure than ever before, they're still vulnerable to contaminants that can cause poor engine performance.
What Is a Fuel Filter?
A fuel filter's primary purpose is to remove pollutants from the fuel system to maintain a smooth fuel flow through the injectors. The types of heavy equipment fuel filters include:
Primary fuel filters: These filters eliminate the largest waste particles from the fuel system in the first cleaning stage.
Fuel water separators: Fuel water separators remove free and emulsified water from your fuel system to extend the life of your filters and injectors.
Secondary fuel filters: These components filter out tiny particles like dust, rust and moisture to complete the fuel purification process.
Benefits of Regular Cat® Fuel Filter Replacements
If you're running Cat® machines in your equipment fleet, using genuine Cat fuel filters is important because their unique designs meet your equipment's specific needs. These filters prevent contaminants from restricting flow and decreasing your engine's performance. Some of the advantages of using Cat fuel filters are:
They capture the smallest components that can damage fuel pumps, injectors and other vital engine parts.
They eliminate nearly 100% of the water from your fuel system.
The filter's acrylic beads prevent spiral roving and bunching to increase stability.
Heavy-duty center tubes and end caps prevent metal contamination and eliminate leaks.
They provide the lowest total ownership cost when used with other Cat filters, fluids and components.
Numerous problems can happen if you don't keep up with fuel filter replacement intervals, including misfiring, idling issues, stalling and startup failures.
Tips for Fuel Filter Care and Replacement
Replacing your fuel filter at the required intervals can be as easy as removing the old filter, cleaning the base, lubricating the gasket, installing the new filter and priming the system. Priming pumps can remove air from the system before engine startup to help eliminate hard-starting.
Many manufacturers recommend not pre-filling fuel filters before installation because it can introduce harmful contaminants into the system. A priming pump avoids this potential contamination by ensuring proper filtration before the fuel reaches the system's critical components.
Contact NMC Cat to Learn More About Heavy Equipment Fuel Filters
NMC Cat offers fuel filters with several efficiency ratings to optimize your equipment's performance, including standard, advanced and ultra-high efficiency. Our knowledgeable team can help you select the best filters for your machine and establish the best maintenance practices. Contact us today with any questions or to request more product information.