>
>
>
Best Attachments for Your Skid Steer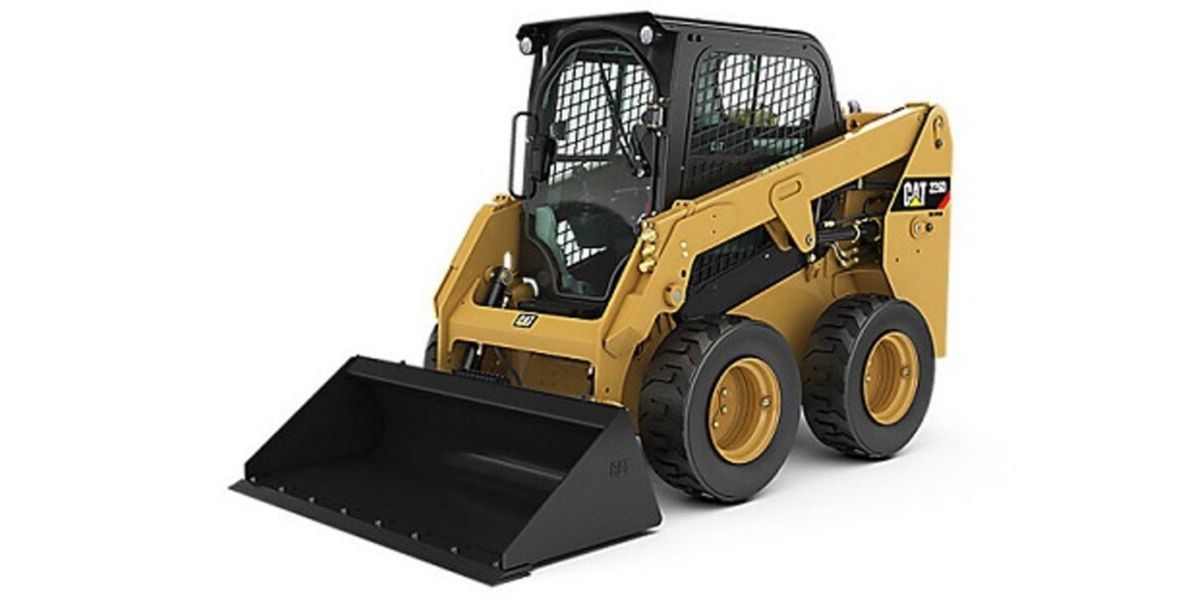 Best Attachments for Your Skid Steer
Category: Equipment and Solutions
The versatile and reliable skid steer loader is found on job sites ranging from construction and landscaping to agriculture, road maintenance and many others.
It's crucial to know which are the best skid steer attachments for your applications to maximize the power and efficiency of your equipment. Choosing the right work tool attachments makes it possible to tackle multiple tasks with a single machine far more efficiently.
Skid Loader Accessories
Attachments for skid steers come in various types and sizes so you can find the configuration that works best for your operations. If you're ready to unlock the full potential of your fleet, consider our short-list of the best attachments for your skid steer:
Augers: Available in direct-drive or double planetary reduction drive variants, auger attachments are an essential tool in industries such as landscaping, property maintenance, orchard work and others. When attached to your skid steer, the auger is used to dig holes into the earth for installing sign posts, fence poles and footings, as well as planting trees and shrubs.
Buckets: Skid steers are known for delivering exceptional bucket capacity for improved material handling and load retention. An extensive range of bucket options is available for everything from utility, general-purpose and industrial to mixing, low-profile, skeleton and multi-purpose models.
Blades: Dozer-style blades are essential attachments for skid steer loaders used for earthmoving applications and landfills, reclamation, woodchipping and more. Blades are specially designed to doze, plow and carry materials safely and efficiently.
Backhoes: The hard teeth of a backhoe attachment help break through hard and compressed soil. The backhoe boom and bucket system is effective for trenching, back-filling and manicuring and maintaining slopes and embankments. Backhoes are also among the best skid steer attachments for demolition jobs and residential and commercial construction and landscaping projects.
Forks: Skid steers are great for handling pallets and transporting other equipment and materials when fitted with fork attachments. Whether you're working in a warehouse, the farm or commercial locations, a skid steer loader's compact frame and versatility are essential for maximizing productivity.
Rakes: Ideal for jobs such as site preparation, land clearing and brush piling, rake work tools come in a variety of styles. Skid steers can be coupled with industrial grapple, landscape, power box and excavator rakes, depending on your requirements.
Trenchers: From road work and farming to construction sites and landscaping, trenchers are a powerful tool for slicing into the soil. Trenchers come in a broad selection of boom lengths, cutting widths and chain types for creating narrow, straight trenches of different depths and dimensions.
When you decide to use attachments for your skid steer, you can maximize uptime and workflow while keeping your fleet agile by expanding the capabilities of a single machine.
Benefits of Skid Steer Loader Attachments
Having the right accessories on hand for your skid steer can provide many advantages:
Increased productivity: Having to switch machines every time you move on to a different task can be detrimental to your productivity, especially on fast-paced projects that involve multiple specialized applications. With skid steers being an excellent combination of powerful and compact, they can tackle a variety of tasks when equipped with the right work tools. If you outfit your skid steer with quick couplers, you can change out attachments without even leaving the cab, letting you move seamlessly from task to task with minimal downtime.
Year-round use: With attachments such as snow blowers and pushes, you can use your skid steer loader even in the winter. Keep your landscaping business lucrative or your construction projects moving by equipping your current machine with a new tool that lets it serve productively all year.
Customizability: Building the best skid steer for farm use, construction sites or landscaping is easy with the wide variety of skid loader attachments available. Consider your daily applications and invest in suitable work tools to put together a specialized skid steer that delivers exceptional return on your investment.
Use Work Tool Attachments to Get the Most Out of Your Skid Steer Loaders
The above list represents just some of the best skid steer attachments available. There are also tools for plowing and pushing snow, grinding stumps, sawing wood, mulching, sweeping, brush cutting and material handling. NMC Cat has attachments for multiple industries to help you maximize your skid steer loader's productivity and service life. Use one machine to accomplish many tasks with skid steer work tools.
For decades, we've served Nebraska and Pottawattamie County, Iowa, with equipment for construction, agriculture, landscaping and more. Our team has worked to build strong relationships with all of our clients, and we'll be happy to help you find the best skid steer attachments for your business.
Learn more about available skid steer loader attachments at NMC Cat today. Contact us to speak with a knowledgeable representative about choosing the right work tools and to request a free quote on any of our products in stock.