>
>
>
Benefits of Using a Planned Maintenance Kit for Cat® Equipment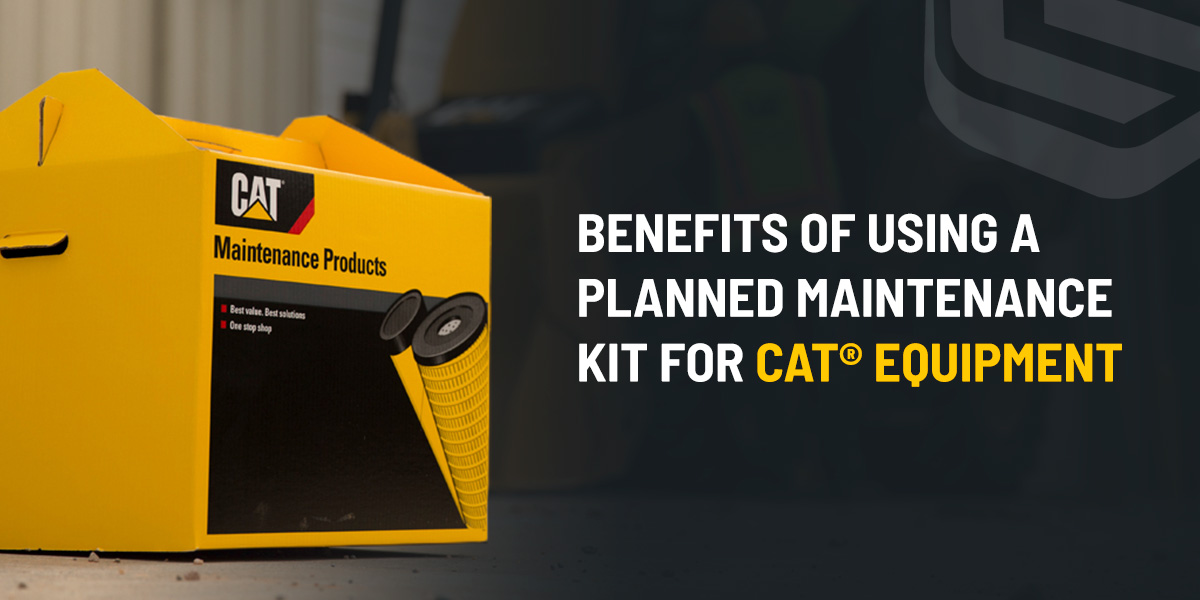 Benefits of Using a Planned Maintenance Kit for Cat® Equipment
Category: Equipment and Solutions
Cat® planned maintenance kits are specially designed packages of materials to help you perform equipment maintenance according to device specifications. Find everything you need at the Cat Parts Store with a few clicks.
Save Time
When you handle maintenance processes yourself, it can take time to collect all the necessary tools and parts for the different areas of your machine. It might take some research and hours spent browsing the internet for the right parts, then making several individual purchases before you have what you need.
Planned maintenance kits give you everything you need for different maintenance procedures, including replacement parts and tools. A planned maintenance kit for Cat equipment will also prevent those moments when you realize you forgot a critical tool or part.
Customize Your Plan
Different machines have different requirements. Cat planned maintenance kits give you the freedom to customize your kit for specific processes or machine types. You only purchase what you need, and you can enjoy the convenience of the maintenance kits for any alternative routines.
Maintenance kits also come in different hour intervals to include the full range of parts or tools based on the hours a machine puts in. Choose from 250, 500, 1,000 and 2,000-hour interval kits.
Leverage the Value of Cat Parts
Cat machines offer their best performance with genuine Cat parts. When you replace worn parts at the right maintenance intervals, you can experience higher fuel efficiency and healthier emissions. Planned maintenance kits ensure you have the best possible replacement parts for your Cat equipment.
Improve System Performance
Keeping up with maintenance needs supports the overall performance of your machines. When these tasks are challenging to manage, you're more likely to skip steps or critical processes that keep your equipment in the best shape.
Cat planned maintenance kits make the process easier than ever. You can complete maintenance tasks on time with all the right tools and parts at your fingertips. Plus, Cat filters, fluids and related products feature proprietary formulas designed to optimize performance.
Use Cat planned maintenance kits to deliver peak performance all year long and increase your equipment's life span.
Buy Your Cat Planned Maintenance Kit Today
At NMC Cat, you can trust us to support your equipment needs. With Cat planned maintenance kits from the Cat Parts Store, you have everything you need to optimize system performance and streamline maintenance processes. Contact us today to learn more.