>
>
>
Benefits of Buying Construction Equipment Parts Online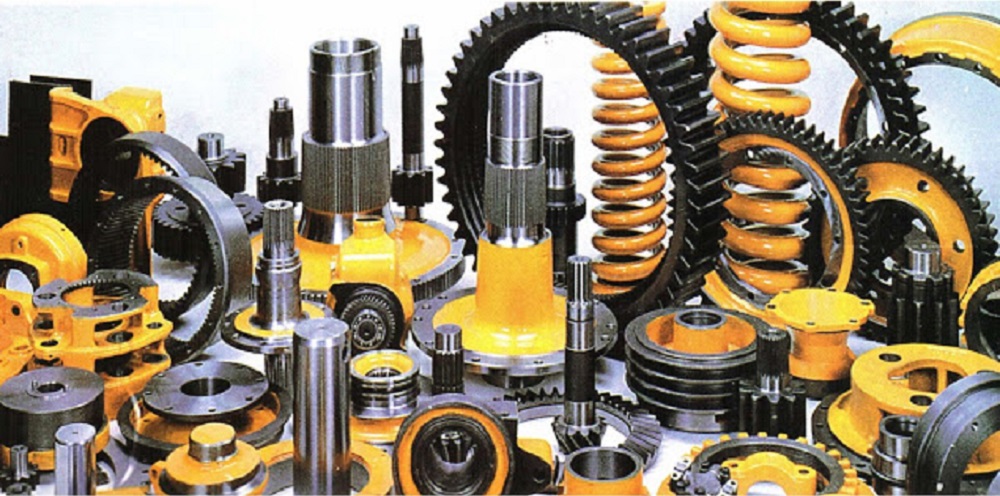 Benefits of Buying Construction Equipment Parts Online
Category: Equipment and Solutions
The Caterpillar brand is one of the most trustworthy names in the industry, but it is important to give your equipment the attention it deserves in the form of routine maintenance and premium replacement parts. Business owners, construction crew managers and other decision-makers often know the exact parts they need to promote uptime, so ordering new construction equipment parts online saves valuable time.
NMC Cat is a premier construction equipment dealer serving all of Nebraska and Pottawattamie County, Iowa. If you are on the fence about ordering components for your fleet online, review the advantages below to see why purchasing through Parts.Cat.com is the best choice for your investments:
1. Browse an Extensive Inventory of Available Parts
Parts.Cat.com is home to more than 1.4 million components for both older and late-model machines. With intuitive search and filtering functions, the site allows you to find compatible parts for your fleet in seconds.
Buying heavy equipment parts online helps you eliminate any guesswork in your selection since you can organize the listings based on your criteria for fitment, performance and condition.
2. Purchase at a Time That Works for You
There's no need to monitor hours of operation when buying new construction equipment parts online. The Parts.Cat.com site is available 24/7/365 for your browsing convenience. Every business owner follows a unique schedule, so online ordering makes acquiring necessary components a seamless process.
Construction professionals used to have to drive hundreds of miles to see high-quality parts firsthand. Now, you can place an order at any time with a sufficient internet connection.
3. Accurate Pricing Information
Online ordering enables you to see real-time pricing information and availability status. Know that you are getting the best price for an attachment, battery, belt or kit prior to checkout without having to call a sales associate ahead of time. Checking for pricing updates can be done from a smartphone, laptop or tablet.
4. Fast Delivery Timelines and Order Tracking
Placing an order for new construction equipment parts online is highly efficient. You will receive an order confirmation including the estimated delivery date via email. Your parts will be shipped to the destination you specify at checkout, and most orders take just days to receive.
Real-time order tracking helps you prepare to receive the shipment so you can send attachments and other parts directly to a job site and know exactly when to expect them.
5. "Quick Order" Features
Parts.Cat.com makes it simple to place multiple orders throughout the year. Users have the option to save business credit card information within their account to make the checkout process quick and easy. Just select the form of payment you wish to use and your preferred shipping address to have your parts on the way almost immediately.
Reach out to NMC Cat for Parts Ordering Assistance
NMC Cat connects clients to new and late-model used machines at multiple locations in Nebraska and one in Iowa. We support these machines with exceptional service and by selling remanufactured, exchange and used parts at our dealerships, and we can also walk you through ordering from Parts.Cat.com if you need assistance.
If you have questions about your account or how to check your order status, contact us online today!