>
>
>
How to Jump Start Your Career as a Diesel Mechanic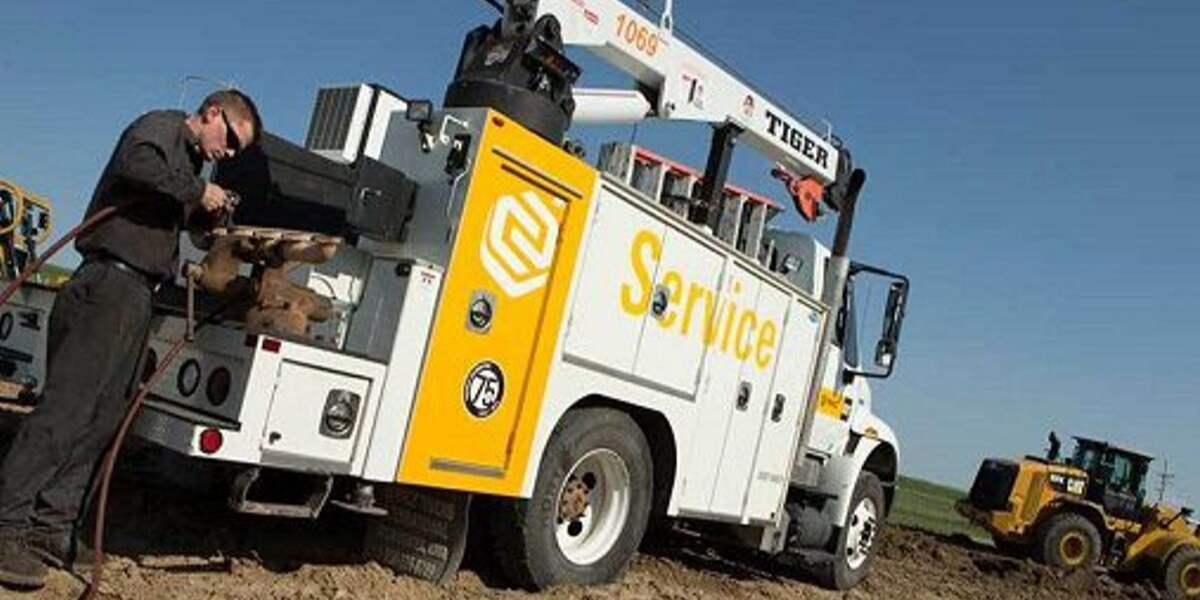 How to Jump Start Your Career as a Diesel Mechanic
Category: Career Information
Getting your first job as a diesel technician can be an intimidating process. You may start planning where you'll attend school and the classes you will take, but thankfully, NMC Cat can make the process a bit easier.
We partner with various colleges throughout the Midwest to help students like you — who are pursuing a diesel tech career — with connections in financial aid and career opportunities. Instead of wondering which steps to take next to achieve your objectives, rely on us to support you all the way.
If you want to jump-start your future, a steadfast sponsorship with NMC can get you where you want to be. No matter where you are in the process of pursuing a diesel degree, we have different programs designed to support you.
Diesel Technician
NMC Partnership Programs
Because NMC Cat partners with colleges throughout the region, students from any school can apply to our partial college sponsorship and paid internship. We provide three different programs that will lead you in the direction of a profitable diesel tech career. Each is a remarkable opportunity for students to learn hands-on techniques in a real-world environment.
1. Full College Sponsorship
Every student wants a path to a promising future, but unless you take the proper steps to advance your academic career, you may not know where to begin after graduation. NMC partners with the Diesel Technology Program at Central Community College. At their Hastings, Nebraska, campus, we offer a two-year sponsorship. It includes benefits such as:
Paid books, tuition and fees, as well as NMC branded uniforms
Tailored mentoring to each student during the summers and school year
Toolbox and tools
Two paid internships during the summer
When you go through this program, you will have the chance to earn an Associates of Applied Science Degree in Diesel Technology. From there, you can advance your career and employment prospects with NMC.
2. Partial College Sponsorship
A partial college sponsorship from NMC Cat opens the playing field to any student from any college. If you want to secure a career pathway with a reliable industry partner, this is it! The sponsorship is perfect if you're already enrolled in college as we offer one-year funding for anyone interested in diesel technology.
For students who already finished their first year or are still in the process at their diesel tech school, it's a unique opportunity to apply for. The program includes:
Paid summer COOP or internship, depending what your school requires
Paid tuition, fees and books
Personalized mentoring
Possible employment and career advancement with NMC
3. Paid COOP or Internship
Our final partnership gives students from different diesel programs across the state to work with us on various levels. We'll help you meet any COOP or internship requirements for graduation from any school. You have incredible opportunities and benefits of pursuing the program, including:
Compensated summer COOP or internship
Individual teachings
Potential progression as an NMC employee
Side-by-side mentoring with senior technicians regarding diagnosing and fixing equipment
Become an NMC Diesel Technician
Hit the ground running with your diesel technician career with one of NMC's three partnership programs — it can mean all the difference between obtaining your dream job and spending months browsing through job descriptions.
For more information about our student programs, check us out online or contact a representative. You can also call 800-628-6025 to speak one-on-one with us.