>
>
>
The Benefits of Parts.Cat.Com and How to Register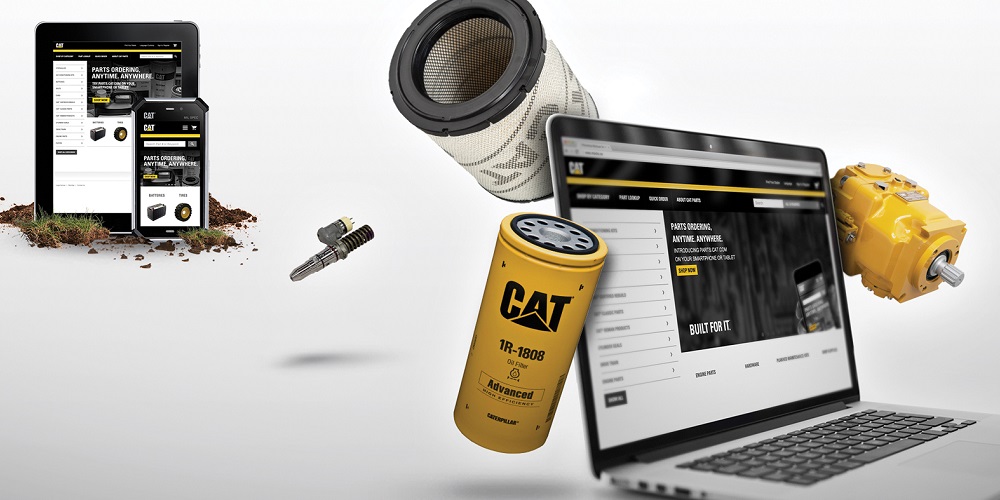 The Benefits of Parts.Cat.Com and How to Register
Category: Equipment and Solutions
When you need parts to help maintain your equipment, turn to Parts.Cat.Com. This online shopping platform provides you with informational resources and an inventory of parts that will get your equipment back to work. Take the time and money out of paying for maintenance or searching for the spare parts that could work. Parts.Cat.Com has all of the parts you need and resources that guide you toward the right parts for your equipment.
What Are the Benefits of Parts.Cat.Com?
When you use Parts.Cat.Com, you get a whole lot more than parts for your fleet. The most significant benefit is the extensive inventory. You'll find whatever you need because there are over 1 million parts in stock, from batteries and equipment attachments to air conditioning kits and hand tools.
Parts.Cat.Com also has an efficient search functionality. Depending on the information you have on the part you need, you can look it up using the digital parts manuals, a part model number or simply by category. You can also access the online Resource Center for assistance.
If you find yourself using Parts.Cat.Com often, make a personalized account and experience even more benefits. The advantages of creating an account include:
Save your payment methods and shipping addresses for faster checkout in the future
Get order information like price, confirmation and tracking
View your order history and reorder items easily
Avoid manual entry of large orders
You also have several pick-up options, including curbside pick-up so you can arrive at the dealer location and get your part without having to leave your vehicle. You can also schedule a drop location pick-up time that's convenient for your schedule.
How to Register for Parts.Cat.Com
If you have a parts store account, you automatically have a Parts.Cat.Com account. If you need to create an account, follow these steps.
When you arrive on the Parts.Cat.Com homepage, click "Sign in or Register." Then, click "Create an Account" and a window will pop up asking you to enter your location. This helps the site locate your nearest Cat® dealer. Click "Go" after entering your location. The site will redirect you to a map with the dealer locations in your area. Review the locations and click "Select Dealer" when you have found a dealer that is convenient for you.
You will then be able to register through your local dealer location. You must fill out all of the information and agree to both Caterpillar and your Cat dealer's terms and conditions. Then, click the "Submit" button, and you'll be directed to your "My Account" page. You will receive an email confirmation to confirm your account has been successfully created.
Contact NMC Cat Today
If you have any questions about creating an account with Parts.Cat.Com or finding the right parts for your equipment, contact the team at NMC Cat. You can reach us by calling (800) 628-6025 or submitting our contact form today.