>
>
>
Basic Guide to Skid Steer Maintenance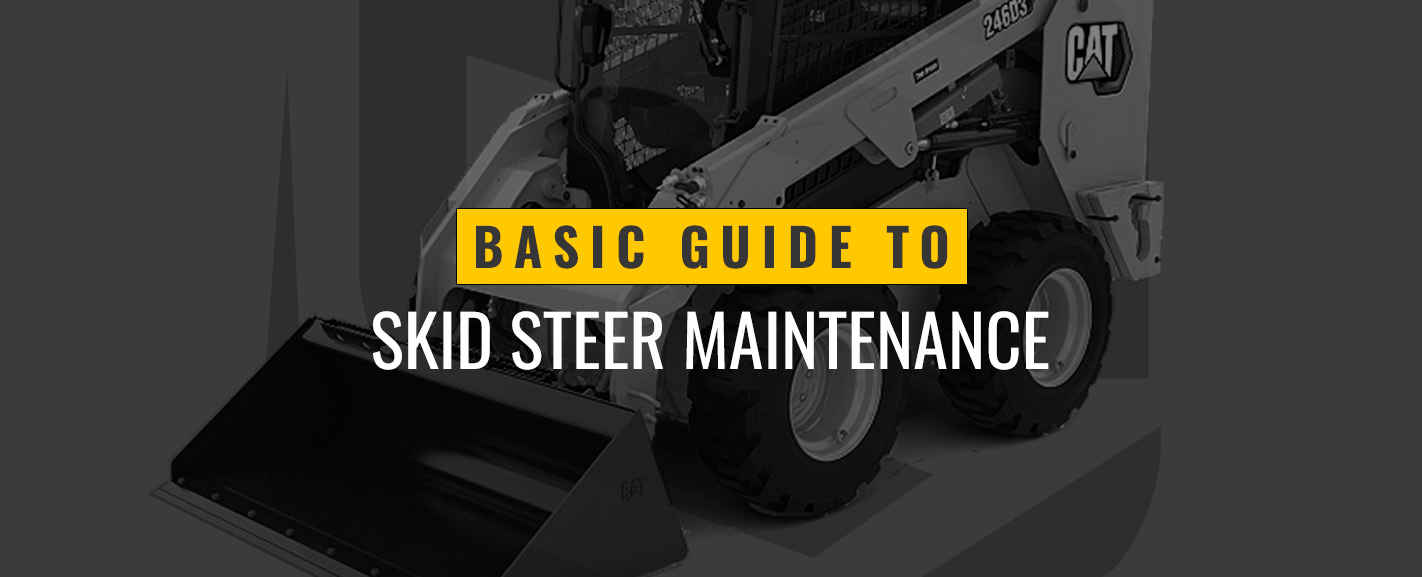 Basic Guide to Skid Steer Maintenance
Category: Equipment and Solutions
Skid steers are versatile, powerful pieces of equipment for any construction site. With regular maintenance, you can keep these valuable machines operating at the highest level of performance, safety, and efficiency. When caring for a skid steer, it's key to follow a preventive inspection and maintenance procedure so you don't accidentally miss a small detail that could snowball into a large problem later.
The experts here at NMC Cat have put together this helpful list of tips on skid steer maintenance to guide you through the process.
Tips for Skid Steer Maintenance
The best cure for many skid steer issues is regular preventive maintenance. It's vital to inspect your machine often to make sure it's running well, especially in extreme weather conditions or under heavy-duty use.
Inspection Checklist
In performing skid steer maintenance, one of the best practices is regular inspection. An inspection checklist can help you cover all the critical areas when maintaining your equipment and stave off the risk of long-term issues:
Filters: It's key to visually inspect your filters every day and clean and replace them as often as recommended by your instruction manual.
Attachments: Always inspect cylinders and guards, hoses, auger flighting and teeth, and all attachments for signs of wear.
Lubrication: Lubricate the cylinders, lifting arms, pivot pins and cylinders regularly.
Pressure: Make sure to check your tires for tread depth and potential damage. It's also important to check that all of your wheel nuts are at the right level of torque.
Fuel: Double-check that you are not losing fuel, engine oil, hydraulic fluid, radiator fluid or coolant at any given time. Unexplained losses can be a sign of serious problems like failing seals or loose fittings.
Cracks: Regularly inspect the boom for cracks, especially around weld sites.
Clean: Wash the skid steer loader at the end of every workday to prevent built-up dirt, debris or other materials from causing a clog.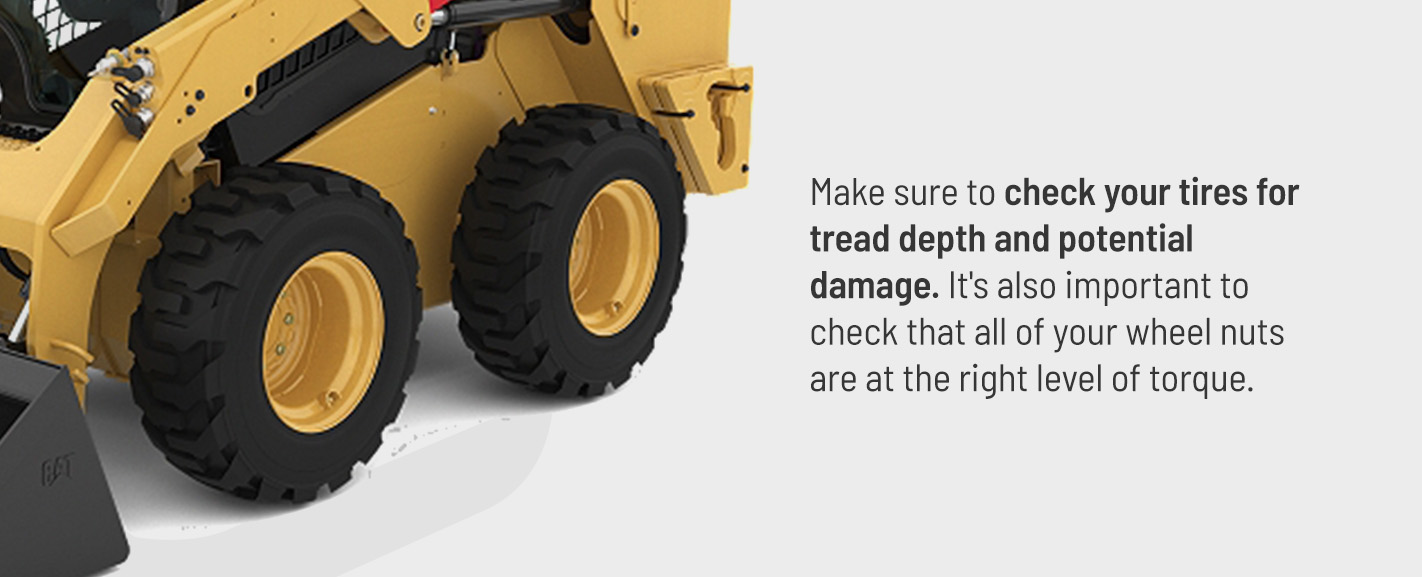 Extreme Weather
It's crucial to maintain an even higher standard of basic skid steer maintenance during extreme cold. In winter, you need to regularly check the machine's antifreeze and washer fluid to make sure they don't freeze.
An engine preheating system can be useful in winter weather. This system warms the fluid and hydraulic tanks to prevent liquids from freezing. Another best practice for maintaining your skid steer in the colder months is checking your battery quality more regularly, as drastic temperature changes can reduce its charge.
Contact NMC Cat for Professional Skid Steer Maintenance
NMC Cat provides industry-leading service and product support with our Iron Promises™ program. You can have us come to you in the field or visit one of our conveniently located shops in Iowa or Nebraska for top-tier repair or preventive maintenance services. Our team always goes the extra mile to reduce your downtime however we can.
Whether you need skid steer maintenance tips from an expert or want professional service options for a bigger job, we've got your back. Contact NMC Cat today to connect with our team and learn more about our services.