Powertrain
Powertrain
NMC diesel engine powertrain maintenance includes clutch, transmission, differential and driveline repairs. No matter the problem your equipment is experiencing, NMC helps you remain productive.
Clutches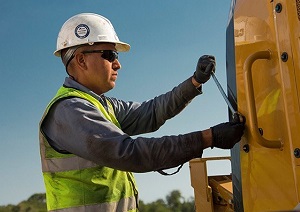 When you begin hearing and feeling small malfunctions with your clutch, don't wait until it becomes a severe problem. Whether you have trouble changing gears or hear noises and grinding of gears, repair issues will be more expensive the more you wait.
NMC offers clutch repair services. Fleet owners and operators in Nebraska rely on our services for their equipment. Our diesel truck and heavy equipment clutch solutions are for any model and make.
The tools and resources we equip our workers with can resolve an assortment of clutch repair issues. Several of our services include:
Disc and pressure plate replacement
Flywheel restructuring and clutch adjustment work
Slave cylinder installation and replacement
With NMC preventative maintenance and comprehensive diagnostics, our professionals can detect clutch issues during the initial phases.
Transfer Case and Transmission
The purpose of a transfer case is to guarantee proficient power delivery from the transmission of your semi-truck to its wheel axis. Signs of a failing transmission include grinding noises from the underside of your truck and struggling to shift gears.
Construction equipment transmission repair at NMC offers you reliable and fast transfer services. Our convenient Nebraska locations are there to assist you whether you require transfer case repairs or maintenance. Although transfer case issues are often hard to detect, we equip our certified technicians with advanced tools. A more simplified process reveals and troubleshoots your equipment's problems. With our expertise and extensive experience, we can perform vital repairs.
NMC work with commercial trucks of any make and model. We provide complete transfer case replacements and installations, as well as preventative maintenance. Our goal is to decrease the probability of transfer case repair work for your machinery in the future.

Differentials
Construction equipment differential services from NMC keep your semi-truck components at superior operating conditions. We put our modern facilities and high levels of expertise to work on various maintenance tasks and truck differential repairs. Our trained technicians use advanced tools to detect mechanical issues, along with diagnostic troubleshooting.
Semi-truck and construction equipment differential repair services from NMC implement repair jobs such as:
Complete preventative maintenance services
Front and rear differential overhauls
Ring and piston replacement
Total replacement
The work our certified technicians do will reduce future differential repairs for your equipment.
Drivelines
As your full-service driveline repair provider, NMC can perform the following:
Carrier bearing replacement
CV and U-joint replacement
Driveline overhauls
Driveline phasing and rebalancing
For all makes and models, we provide maintenance and driveline repair services for a range of commercial vehicles. You will also have access to our knowledge as we warrant fast services to limit your company's downtime. Because driveline issues are often hard to detect and may not be noticeable until your equipment fails, NMC performs preventative maintenance to identify minor problems in the beginning stages.
Powertrain Services
NMC serves customers across the state of Nebraska and western Iowa. When you need a clutch, transfer case, transmission, differential or driveline repair, you can schedule any service with our technicians.