Electrical Power Distribution System
If you own an industrial or commercial business, you know the importance of a high-functioning electrical power distribution system. With the proper power generation maintenance, your organization's essential equipment — such as generators, air compressors, switchgear and industrial engines — can run at the highest capacity for all-day operation. It's crucial to repair and maintain your power network with electrical systems services to further your business and promote productivity.
At NMC Cat, we offer the most comprehensive electrical power services to keep your systems running at peak performance without complications or interruptions. Whether you're seeking maintenance services at the shop or repairs in the workplace, we can manage your electrical systems for the highest efficiency with our dependable equipment management solutions.
SCHEDULE YOUR Electrical Systems Services
Electrical Systems Services
When you hire our skilled technicians, you can expect the best generator repairs. We use the most current and innovative technologies to get your systems up and running with minimal downtime so that you can resume production without dips in productivity.
With both field and shop services for electrical equipment, you can schedule repairs anywhere. No matter your needs, NMC Cat has the resources and expertise necessary to fix or maintain any power systems, including: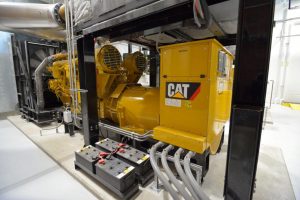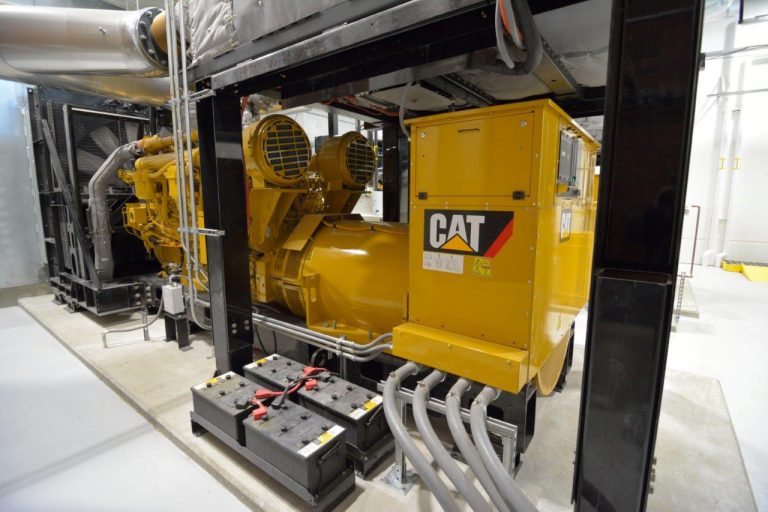 Generator repairs
Maintenance inspections
Air compressor service
Switchgear and transfer switches
Industrial engine service
Electrical testing
Field Services
Sometimes situations arise where you can't get your equipment to the shop for repairs. On-site emergency services are often necessary to restore broken down equipment as quickly as possible to get systems back in order on the job site. Field services are also essential for repairing or maintaining industrial machines that are too large to move or performing major services such as equipment rebuilds. Regardless of your needs, we'll come to you.
Our technicians are available for 24-hour field services for all locations throughout Nebraska and Pottawattamie County, Iowa. When you call us for repairs or maintenance services, we'll arrive at your address with one of our fully equipped heavy-duty repair trucks. Our field professionals will use all the necessary resources, tools and practices needed to minimize downtime and get your electrical systems up and running quickly and efficiently.
Shop Services
Shop services offer a clean and controlled environment where your equipment will remain safe and untouched by outside contaminants such as dirt and inclement weather conditions for the best care.
At NMC Cat, we offer in-shop services for more routine maintenance and repair proceedings. These repairs and maintenance services take place in our state-of-the-art service facilities where our technicians will service your power systems quickly and dependably. Our shop locations have lots of floor space where we can perform any range of services.
Find Generator Repairs Near You
For the best in electrical systems service, choose NMC Cat. For over 80 years, we've delivered high-quality repair and maintenance services to a wide array of industries, helping clients minimize downtime and continue production. From boring and welding to undercarriage and engine services, our technicians have the training and ability to make any major fix. With our flexible financing options and affordable pricing, you'll be in good hands with NMC Cat.
Find generator repairs near you using our location tool or contact us for more information on our services.