VERTICAL PERSONNEL LIFT
>
>
VERTICAL PERSONNEL LIFT
Vertical Personnel Lifts for Rent
Vertical personnel lifts are essential for a variety of applications, from light-duty construction to installation, restoration and maintenance jobs, and more. These lifts enable you to perform overhead work in tight spaces with precision and ease, making them a popular choice for indoor projects. They are also a safer and more efficient alternative to ladders and will help your workers feel more confident on the job.
At NMC The Cat Rental Store, we have several vertical personnel lift rentals available, and we ensure all of our rental machines are high-quality, well-maintained and capable of meeting your project needs.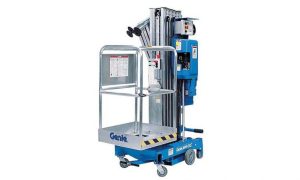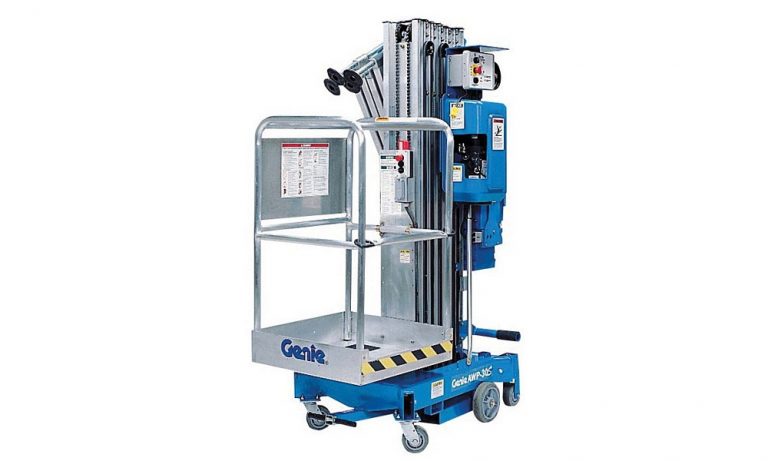 Benefits of a Vertical Personnel Lift Rental
There are many reasons a vertical personnel lift rental may be a great choice for your project, including:
Efficient: These machines are easy to operate and set up, which will help move your project along quickly and save you time and effort.
Safe: Durable, rigid masts provide the support and strength workers need.
No storage costs: Avoid storage costs by keeping the vertical personnel lift at your job site, and we will remove it when your project is complete.
Increased inventory: Increase your equipment inventory and capabilities during your busy season for an affordable price.
Try before you buy: Ensure the vertical personnel lift is the right fit for your company before you decide to invest in buying one.
The vertical personnel lifts available at NMC The Cat Rental Store are strong, compact and lightweight for optimal safety and maneuverability that will increase your productivity.
Rent a Vertical Personnel Lift From NMC The Cat Rental Store
At NMC The Cat Rental Store we have several models of Genie vertical personnel lifts available for rent, including the AWP-30S DC, AWP-36S DC, AWP-40S DC, GR-20 and SLC-18. Each model offers different size, reach and load capabilities, and our highly trained and expert staff can work with you to determine which will work best for your unique project requirements.
When you work with NMC The Cat Rental Store, we will deliver and set up your vertical personnel lift rental for you, and we will also service and maintain it throughout your rental period. Once your rental has ended, we will remove the lift from your job site.
Other benefits of working with us include:
24-hour emergency service
Competitive prices
Knowledgeable and professional customer service staff
Fast delivery
Customer Support Agreements (CSAs)
Factory-trained field and shop technicians
And more
Trust NMC The Cat Rental Store for Your Quality Rental Equipment
For more than 80 years, NMC The Cat Rental Store has been the premier authorized Caterpillar® dealer for Nebraska and Pottawattamie County, Iowa. We are dedicated to providing our customers with high-quality services and products, and you can count on us to fully address all of your project needs.
Our vertical personnel lift rentals are an ideal equipment option to save you time and money. We will take care of the machine for you so you can focus on getting your work done and avoid unnecessary and costly downtime.
For more information about our vertical personnel lift rentals and our other products and services, you can give us a call at 800-662-7368 or complete our online contact form and we will get back to you as quickly as possible. You can also visit our convenient in-store locations to see our inventory in person.