SKID STEERS
COMPACT CONSTRUCTION EQUIPMENT RENTALS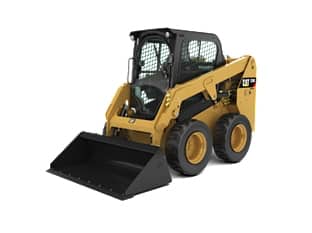 While larger pieces of heavy equipment work well for high-volume projects that require maximum power and performance, some jobs require machines that can maneuver in tight spaces. Cat® compact construction equipment is perfect for job sites where a smaller footprint and more precision are essential. Use it for tasks like lot clearing, light demolition work and residential landscaping.
Construction crews, landscapers, feedlots and other clients know that NMC The Cat Rental Store is the best place to meet all their equipment needs. You can rent construction equipment at the Omaha, Nebraska location as well as locations throughout our operating territory. Our selection of compact construction equipment (CCE) includes skid steer loaders, compact wheel loaders, mini hydraulic excavators and multi-terrain loaders. These machines provide the versatility and maneuverability that makes them a valuable addition to your jobsite.
Like all Cat® equipment, the company's current lineup of skid steer loaders, multi-terrain loaders and other machines can be counted on to deliver reliable and efficient performance for as long you need them. Their small footprint also makes them affordable and easy to transport to remote job sites, where they excel in tasks ranging from digging to material handling.
OUR RENTAL INVENTORY
Daily, Weekly, Monthly compact construction equipment rentals are available for: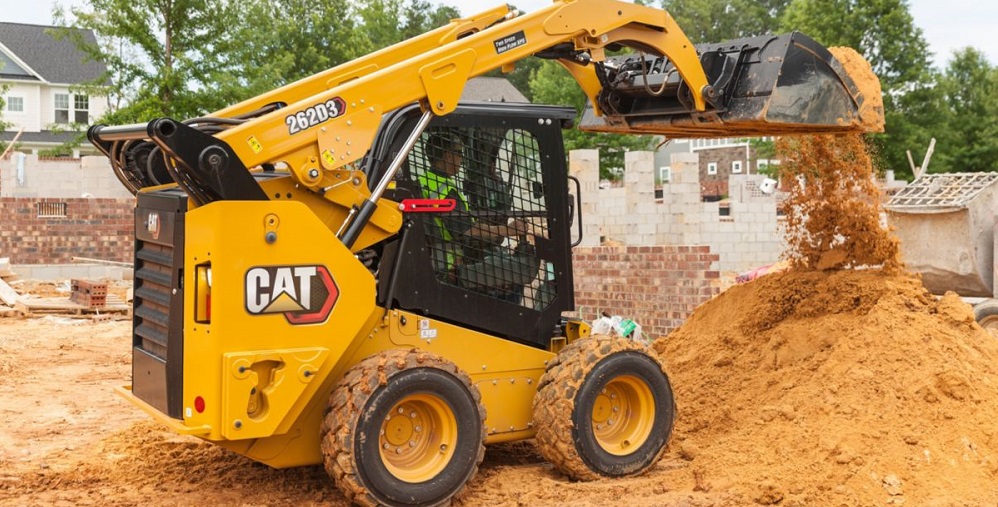 Skid Steer Loaders
Skid steer loader rentals give you maximum job site versatility and flexibility. Their lighter weight enables them to move effortlessly over all types of terrain and makes them easy to transport to and from the site. They're also relatively simple to control. And with the wide range of attachments — such as buckets, augers, rakes, hammers and grapples — that are compatible with most Cat skid steer loader rentals, you can perform multiple tasks with one machine.
Multi Terrain Loaders
These lightweight track loaders are well suited for jobs where enhanced floatation and low ground pressure are essential. Use them for earthmoving and loading tasks consisting of variable ground conditions or softer terrain. They're an excellent choice for forestry, landscaping, material handling and other applications that require a lighter touch or when the potential for disrupting the environment is a concern.
Shop Track Loaders
Mini Hydraulic Excavators
The smallest version of the Cat excavator family is perfect for digging in tight quarters. It's easy to maneuver and has less of an impact on lawns or softer ground. Advanced hydraulic systems enhance the machine's productivity and efficiency. Typical applications include digging holes for swimming pools, irrigating farming fields, performing underground utility line repairs and handling light landscaping tasks.
All units in our rental inventory feature low operating hours and come inspected and serviced as necessary by our team of factory-trained technicians. Various models and configurations of compact construction equipment are available, making it easy to match the right machine to any upcoming job. Get in touch with an NMC representative and let us put together a complete rental package containing everything you need.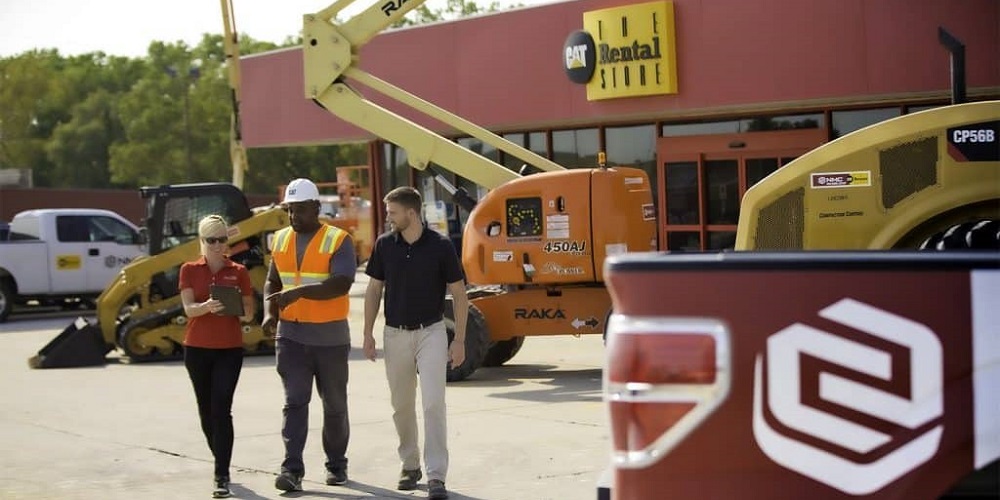 RENT FOR SUCCESS FROM NMC
NMC is the exclusive Caterpillar dealer serving Nebraska and Pottawattamie County, Iowa. We are the only company in this region offering the latest and most efficient Cat compact construction machines for sale and rent. Count on us for all your temporary equipment needs, whether it's for a one-off project requiring additional working capacity or to stay productive when one of your fleet experiences unscheduled downtime. We back up all our rentals with on-site repairs and maintenance, and we can arrange delivery of your unit to anywhere in our service area.
When you rent a Cat skid steer or any other compact construction machine from us, you also get:
Training opportunities: In many cases, operators are unfamiliar with the rentals, increasing the chances of a workplace accident. We're available to instruct your crew members on how to use the equipment productively — and safely.
Flexible financing: We offer a range of financing solutions that can make long-term renting more affordable. We can also help you explore our leasing and rent-to-own options if they're a better fit for your needs and budget.
Innovative technology: Many of our construction rentals come with state-of-the-art machine control technology from Caterpillar, helping you improve performance and bolstering your fleet management capabilities.
Follow the links on this page to learn more about our current inventory of rental skid steers, compact loaders, mini excavators and more. Request a quote online or contact NMC The Cat Rental Store directly for assistance. Give us a call at 855-NMC-RENT to speak to a rental specialist about your equipment needs and receive expert product selection guidance. You can also fill out and submit our online form.