PLANT SHUT DOWNS, MANUFACTURING & WAREHOUSING
>
>
PLANT SHUT DOWNS, MANUFACTURING & WAREHOUSING
Plant Shutdowns, Manufacturing & Warehousing
You may need to shut down your plant periodically to perform preventive maintenance, update aging machinery or execute a seasonal closure. A shutdown can also be permanent such as when moving to a new facility. Either way, the process can be challenging and even dangerous.
Effective planning is essential to ensure you can execute your plant shutdown efficiently and safely. You'll need to train and re-educate your workforce to make sure they're fully prepared. You also must manage your materials and equipment carefully to minimize risk.
The Right Equipment for Your Plant Shutdown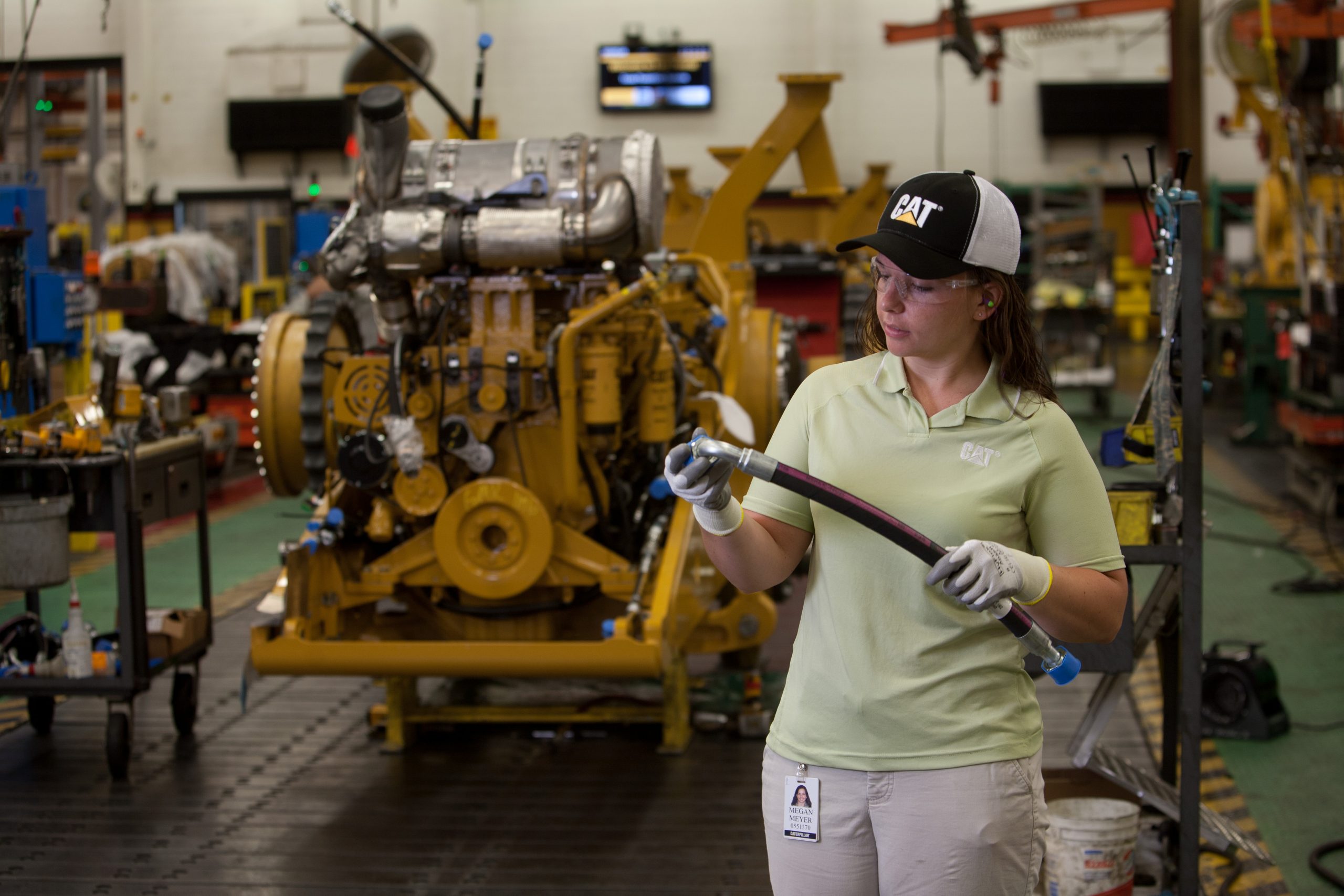 If you need heavy equipment to help manage your plant shutdown in Nebraska or Pottawattamie County, Iowa, NMC The Cat Rental Store has the right specialty solutions for the job. Our many locations carry a wide variety of models from Caterpillar® and other leading manufacturers for rent at competitive daily, weekly or monthly rates.
Our lineup of plant shutdown, manufacturing and warehousing machines includes:
Chillers
Cooling towers
Forklifts
Generators & lighting equipment
Compressors and air tools
Utility vehicles
Heaters
Brooms & sweepers
Excellent Service From Start to Finish
The experts at NMC The Cat Rental Store can make your renting experience a smooth, seamless process. We help you select the right products for your applications and set up flexible rental terms. We can also deliver your machines to your facility to save time. Plus, we'll recommend work tool attachments to add versatility to your equipment. Keep your rentals in peak operating condition with our around-the-clock repair service
Your Trusted Plant Shutdown, Manufacturing and Warehousing Equipment Consultant
Our consultative approach to renting equipment offers many benefits to your business. We can assist you with integrating your rentals into the planning and implementation phases of your plant shutdown, and provide training to ensure your team can use the machines safely. We also provide full technical support for as long as you have your rental units. You get a proactive, cost-effective solution that will add value to your manufacturing or warehousing operation.
The Advantages of Renting Equipment
Renting can help your business in several ways:
Reduce your equipment storage costs
Increase your company's borrowing power
Access the latest machines that can enhance worker productivity and efficiency
Eliminate the need to make a long-term investment
Free up more capital to help your business grow
Have the chance to try a model before buying
Match the capabilities of a machine to the task at hand
Browse Equipment Options for Plant Shutdown, Manufacturing and Warehousing
If you have questions or need assistance, give us a call at 855-NMC-RENT or stop by a NMC The Cat Rental Store location near you. You can also contact us online for a no-obligation quote.
For unexpected shut downs or setbacks read about contingency plans for the manufacturing industry.