OIL FREE AIR COMPRESSORS
>
>
OIL FREE AIR COMPRESSORS
Oil-Free Air Compressor for Rent
The most common type of air compressor uses oil to lubricate the unit and seal in air, but oil-free air compressors are becoming more popular as more companies look to transition to oil-free technologies. Industries that have strict air quality regulations — such as medical, pharmaceutical, aerospace and chemical production — actually require oil-free air compressors, as even small amounts of oil found in the air can contaminate products and result in added costs.
At NMC The Cat Rental Store, we have oil-free air compressors available for rent to help save your company time and money.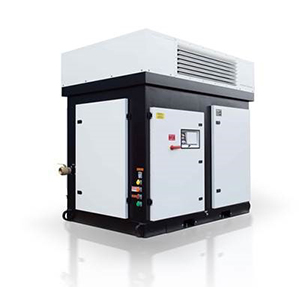 Benefits of Rental Oil-Free Air Compressors
There are many benefits to choosing an oil-free air compressor, whatever your industry may be. Some of these advantages include:
Improved air quality: 100% oil-free air to eliminate the risk of contamination.
Efficient: Easy to operate and set up, which will help save you time and effort and keep projects moving.
Cost reduction: Reduces energy costs, oil filter and oil costs, and overall maintenance expenses.
No storage costs: Avoid storage costs by keeping the air compressor at your job site, and we will remove it when your rental period has ended.
Increased inventory: Increase your equipment inventory and capabilities during your busy season for an affordable price.
Environmentally friendly: Removes the risk of air pollution and leaves a smaller footprint compared to oil compressors.
Try before you buy: Gives you the opportunity to try out the air compressor and make sure it is the right fit for your business before you decide to make an investment.
By eliminating the need for oil, you will save on costs, improve your energy efficiency and maintain a pollution-free work environment.
Oil-Free Air Compressors for Rent From NMC The Cat Rental Store
NMC The Cat Rental Store offers Kobelco oil-free air compressors for rent. These high-quality compressors are designed, built and tested in the U.S. They offer smooth, quiet and easy operation for a great addition to any job site. Our expert technicians can help you select the model with the right size and capabilities for your unique project requirements.
Once you've selected your oil-free air compressor, we will take care of delivering the unit and setting it up for you. We will also provide any maintenance and servicing for the duration of your rental, and once your rental has ended, we will remove the unit for you.
Other benefits of renting from NMC The Cat Rental Store include:
Competitive prices
24-hour emergency service
Customer Support Agreements (CSAs)
Fast delivery
Knowledgeable and professional customer service staff
Factory-trained field and shop technicians
And more
NMC The Cat Rental Store Is Your Trusted Source for Rental Equipment
We have been in business for more than 80 years, serving all of Nebraska and Pottawattamie County, Iowa. With our experience and expertise, we have helped thousands of clients with their equipment needs.
Visit us in person at one of our convenient store locations to check out our inventory. You can also fill out our online contact form or give us a call at 800-662-7368 today to find more information about our products and services.