HVAC
HVAC systems are essential equipment in virtually every industry, whether for maintaining comfort inside a building or storing perishable goods at a safe temperature. A Cat HVAC unit rental can provide the ideal temporary specialty heating and cooling solution for your business.
If you need to rent a reliable HVAC system in Nebraska or Pottawattamie County, Iowa, make your first call to NMC The Cat Rental Store. Our convenient locations throughout the region offer high-quality air conditioning units, heaters and chillers for rent at competitive rates. We have the right product for special events, planned shutdowns, replacing failed equipment, supplementing existing systems, temporary work sites and new construction projects. You'll receive the exceptional service that has been an NMC hallmark since 1938.
Our HVAC Product Offerings
We carry HVAC equipment from many of the top manufacturers. You'll find a wide variety of late-model units that are expertly maintained and ready to go to work at your facility or job site. Choose from the following options:
Air Conditioning Units
NMC The Cat Rental Store offers solutions to all of your temperature control needs. Our expanded fleet ensures prompt, reliable service. We also offer ground thawing equipment for use on construction projects. Features include:
Electric unites in 208V or 480V
Propane or natural gas
All units on wheels
24/7/365 service
View Air Conditioner Rentals
Air and Water Cooled Chillers
NMC The Cat Rental Store has Cat® air-cooled and water-cooled chiller rentals available for numerous jobs. From process cooling to structure and tent cooling, our chiller rental department offers you another option for any of your temperature control needs. While air-cooled units get the job done for short rentals, our water-cooled units are an excellent and efficient product for long term rentals. Our rental representatives are highly trained to spec the right equipment for your job. 24/7/365 emergency service is always available for those unexpected occasions.
Heaters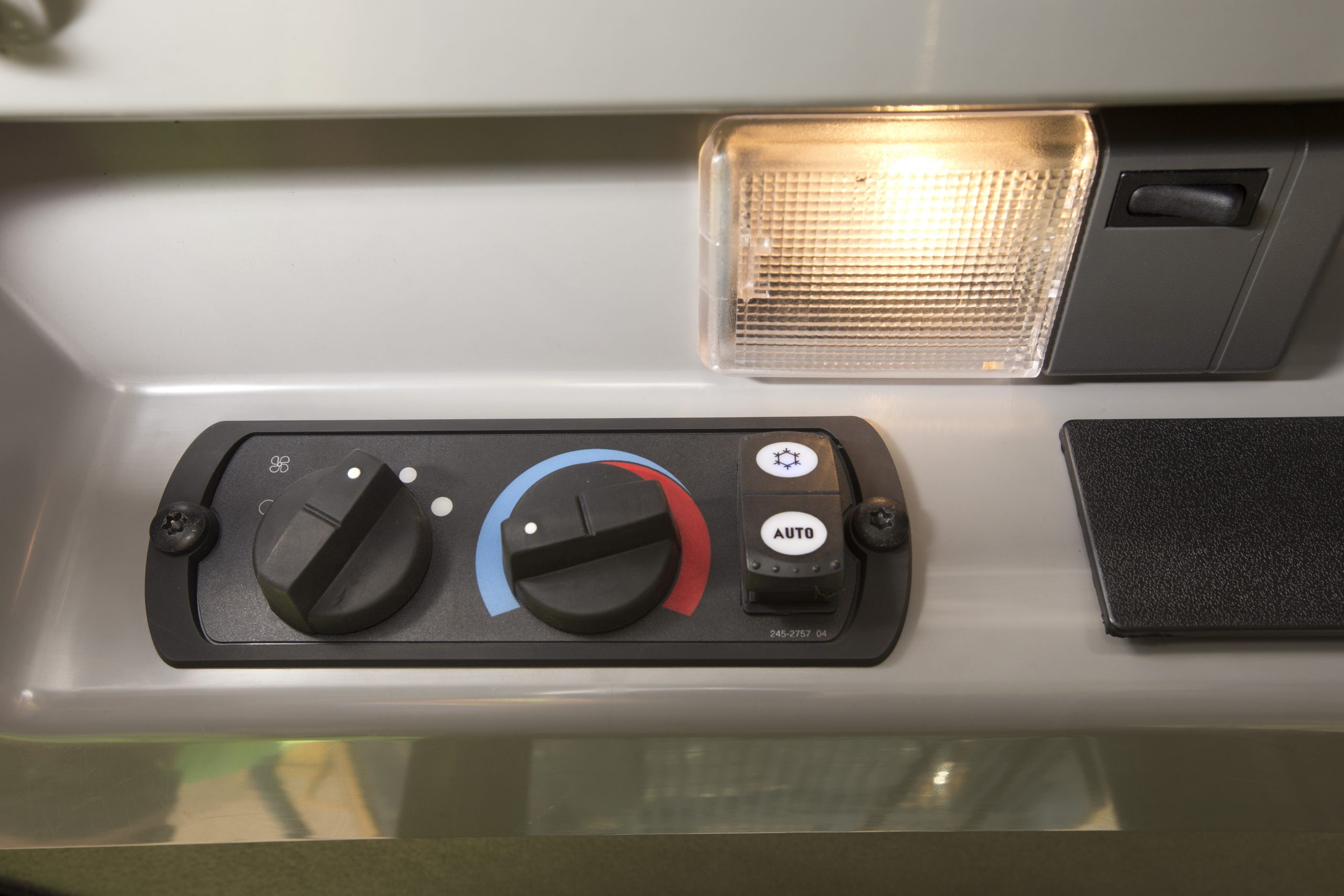 When you need a reliable, portable and efficient source of heat, NMC The Cat Rental Store can help. We carry an extensive inventory of heaters of various sizes, including the one million BTU Insero Heater and various ground thaw units, all of which feature low operating hours and are routinely serviced by our team of technicians. Whether you need to quickly thaw out the ground to begin a construction project or to keep your staff warm while working in a temporary location, we can match you with the right product for the job.
Your Trusted Rental Equipment Consultants
The staff at NMC The Cat Rental Store will do whatever it takes to ensure a smooth, seamless rental process. We help you select the right HVAC unit for your applications and provide flexible rental terms. We can even deliver your rental to your site for added convenience. Our 24/7 emergency repair service is available to keep your system on the job and minimize downtime.
The NMC The Cat Rental Store team includes experienced equipment professionals who partner with you to find the best solution. We work with you to integrate rental products into your existing processes. We can also provide training for your operators so they can use the equipment efficiently and safely. Full technical support is available for the duration of your rental term.
Benefits of Renting HVAC Equipment
The advantages of renting HVAC equipment include:
Avoid a long-term financial commitment that could hinder your business operation
Expand your core fleet to accommodate an increase in demand
Test out a model you're thinking of purchasing to ensure compatibility
Eliminate the need to store equipment or incur storage costs
Make the ideal match between the equipment and the task at hand
Free up business capital you can use for hiring, expanding your facility or other purposes
Use late-model equipment to reduce the risk of mechanical breakdowns
Check Out Our HVAC Equipment Rental Options
Browse our current selection of HVAC rental units today. Call us at 855-NMC-RENT if you have questions or would like to know more about any of the products. You can also contact us online for a no-obligation quote.