EXCAVATORS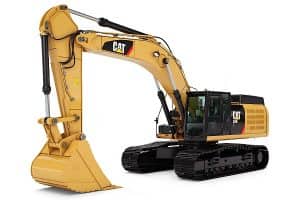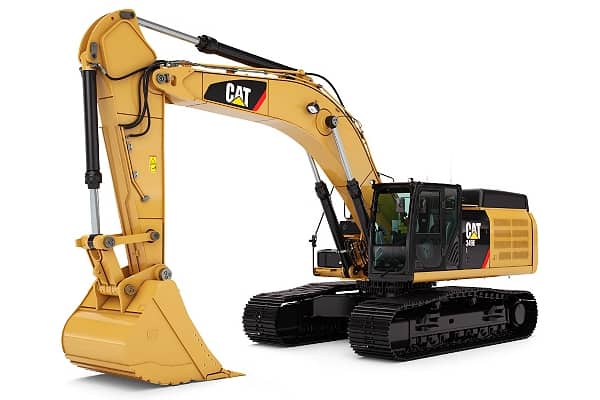 Rent a Cat® excavator for any job requiring superior performance, fuel economy and versatility. NMC The Cat Rental Store carries a large inventory of low-hour machines ranging from the compact 301.8C to the 404-horsepower 365CL. Whether it's a small landscaping job or a major earthmoving operation, we can match you with the tools you need to stay productive and profitable.
Our Rental Inventory
NMC is an authorized Caterpillar dealer in Nebraska and Pottawattamie County, Iowa.
When you rent an excavator of any size from NMC, this means you are getting a machine that will deliver exceptional performance in any scenario. Our rental fleet consists wholly of new and low-hour units, including:
Mini excavators: Cat mini excavators are known for their small footprint and highly efficient performance. Use them in any task where portability is required.
Medium excavators: Offering an excellent compromise between size and power, Cat medium excavators are tough enough to take on demanding jobs while still remaining affordable to operate and transport.
Large excavators: Engineered for peak performance on the toughest jobs, Cat large excavators can be found in many demanding applications. Use them for heavy-duty construction, forestry, mining and other tasks.
In addition to our inventory of excavator rentals, we also carry a lineup of work tools and other attachments that further expand on the working capabilities of our fleet. Contact NMC The Cat Rental Store directly and let one of our representatives put together a complete equipment solution for an upcoming job of any size or complexity.
Renting From NMC
One benefit of renting a hydraulic excavator from NMC is our extensive mobile service capabilities. If there's a problem with your unit, one call is all it takes to get a technician dispatched to your job site. If you're renting for a longer period of time, we can also provide convenient preventative maintenance to ensure your excavator and other rental equipment continues running its best.