Excavation and Site Preparation
>
>
Excavation and Site Preparation
It takes a lot of equipment to prepare a site for construction. Whether you're digging a foundation, leveling the surface or moving materials, you need hard-working, reliable rental machines that are up to the challenge.
NMC The Cat Rental Store is your one-stop headquarters in Nebraska and Pottawattamie County, Iowa for excavation and site preparation rental equipment to boost productivity at your job sites. We have many convenient locations throughout our operating territory to serve you, along with an expert staff.
Find the Right Machines for Excavation and Site Preparation
Every NMC The Cat Rental Store carries a full selection of high-quality products at competitive prices from some of the most recognized and respected manufacturers in the industry. We feature small and mid-size construction machines from Caterpillar®, a brand that's been synonymous with heavy equipment excellence and innovation for nearly a century. Our inventory includes: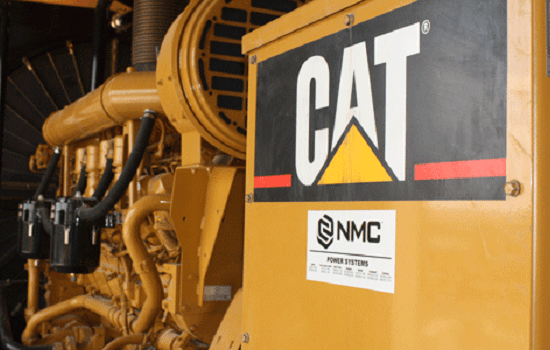 Backhoe loaders
Compaction equipment
Concrete tools
Excavators
Motor graders
Skid steers
Compact track and multi terrain loaders
Bulldozers
Trench safety equipment
Portable lighting
Heaters
Many of these products are available in multiple sizes and configurations to meet your unique job site requirements.
Fast Equipment Delivery, Dependable Service
As a full-service rental solutions company, you can trust NMC The Cat Rental Store to provide reliable support every step of the way. We offer a flexible rental arrangement that fits your time frame, whether you need a machine for a day, week or month. We also understand the need to get your excavation and site preparation equipment quickly. That's why we provide fast delivery to your job site. Around-the-clock emergency repair service is also available to minimize downtime.
Why Partner With NMC The Cat Rental Store?
When you rent from NMC The Cat Rental Store, you'll have access to a team of experienced consultants who add value to the rental process. We can assist you in integrating rental equipment into the planning and implementation of your projects for increased efficiency. We also offer complete training and technical support so you can get the most out of your equipment and minimize safety risks.
The Benefits of Renting Equipment
Renting excavation and site preparation equipment offers many business advantages:
Fill a temporary equipment need without making a long-term financial investment
Minimize costs such as storage, insurance and depreciation
Supplement your core fleet to manage an increased workload
Boost your company's borrowing power
Use late-model machines that will enhance your job site efficiency and productivity
Test a model you're thinking of purchasing before making a commitment
Contact Us for More Information or to Request a Rental Quote
Browse our current selection of excavation and site preparation equipment. If you have any questions, feel free to call us at 855-NMC-RENT. You can also contact us online to request a no-obligation quote.