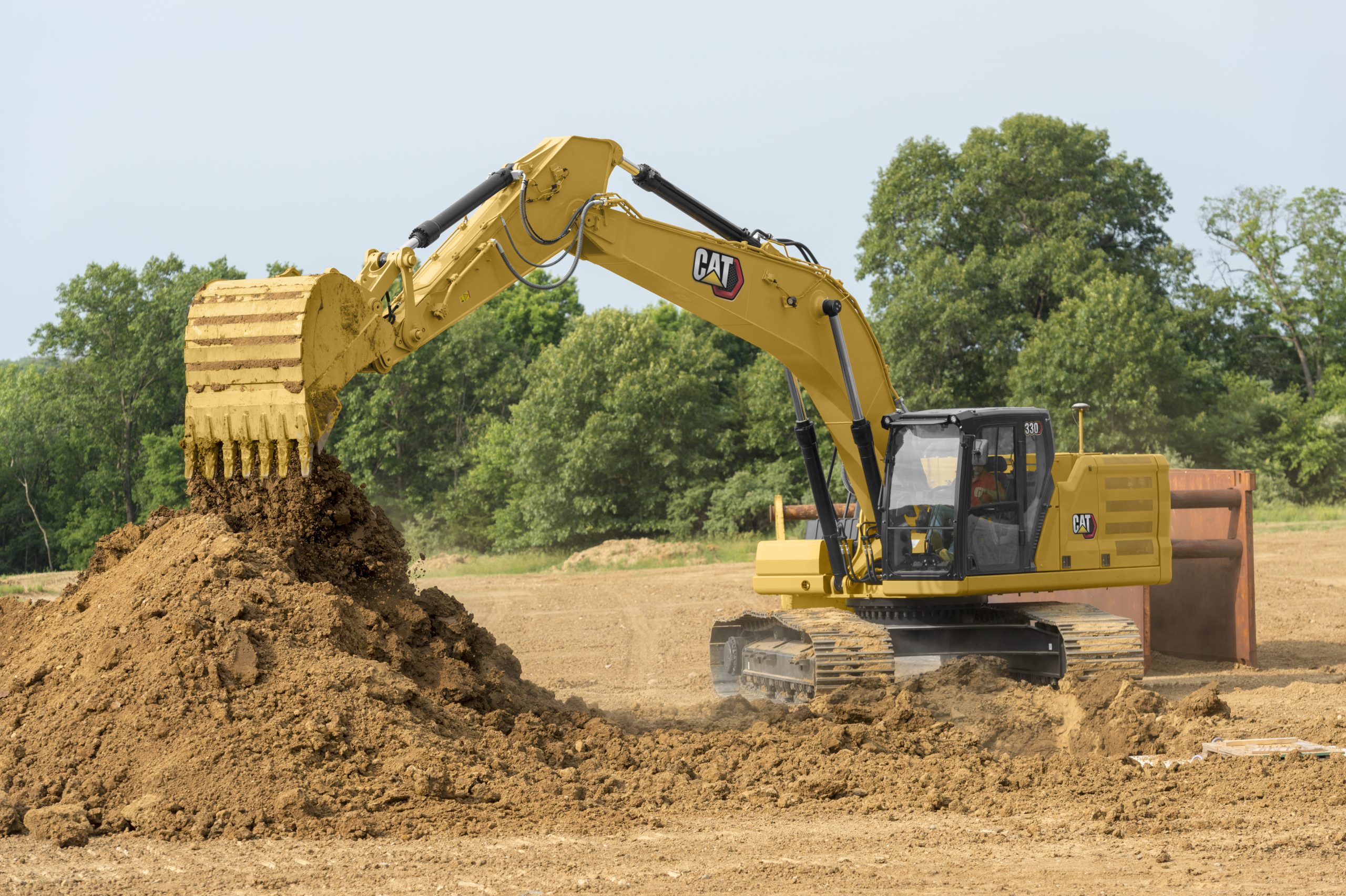 Commercial Construction
>
>
Commercial Construction
Staying competitive in the construction industry requires making smart choices when it comes to your fleet. Owning your equipment has its advantages, but it's not always the best option. Renting can be beneficial for both short- and long-term equipment needs, particularly when you work with an experienced company like NMC The Cat Rental Store.
As the exclusive Cat® dealer for our service area, our fleet of construction equipment rentals includes some of the company's newest and most advanced loaders, excavators, articulated trucks and more. We also carry an extensive selection of accessories and work tools — everything you need to take on the most demanding jobs.
Drive Your Productivity With Cat Construction Equipment
No matter what section of the construction industry you're in, you'll find Cat equipment hard at work at job sites across Nebraska and around the world. Cat machines help drive your productivity in several ways:
By keeping your fuel costs low with ultra-efficient ACERT™ engine technology
By getting more work done in fewer passes with powerful hydraulics and specially engineered tools
By giving you on-the-job versatility through a range of attachments and accessories
By making it easy to onboard staff with new equipment, thanks to the company's intuitive, operator-friendly controls
The only place you'll find the newest and most advanced Cat equipment for rent is NMC The Cat Rental Store. Our fleet includes low-hour machines that undergo regular maintenance by factory-trained technicians. As a result, you can count on your unit to deliver on its promises, no matter what the job entails.
Why Renting Is the Right Choice for Your Business
Renting is the obvious choice when you have short-term equipment needs, such as taking a one-off project or staying productive when part of your fleet is down for repairs. There are also benefits of renting as an alternative to buying your equipment outright. Renting:
Saves you the expense of depreciation while still giving you access to the newest equipment and tools
Reduces your maintenance and storage costs while ensuring your fleet stays in peak running condition at all times
Frees up capital and credit that can be put towards other business expenses
Makes budgeting more predictable on a month-to-month basis
However, renting is only beneficial when you work with a reliable partner. NMC The Cat Rental Store has been a partner to construction crews for more than 80 years. We have nine locations throughout Nebraska and Pottawattamie County, Iowa, to provide convenient service to clients throughout the region.
Most importantly, we offer 24-hour service and support for all commercial construction equipment rentals. If there's an issue with your unit, we'll send out a mobile service van that can diagnose the problem and get you back up and running quickly. If you're renting for an extended period, we also offer on-site preventive maintenance according to the manufacturer's recommended schedule.
Cat Products for All Your Construction Needs
In today's construction market, it is vital to stay ahead of schedule – and ahead of the competition. You can't afford to have commercial construction equipment fleets that spends more time in the repair shop than on the jobsite. To ensure your company's success, Cat machinery and equipment is a must. As a trusted name in the industry for almost a century, Caterpillar provides a full line of industry-leading solutions to help you build and expand your construction contracting business. Whether you are a small contractor or a large construction firm, NMC can help build your business from the ground up – and keep the clock under control.