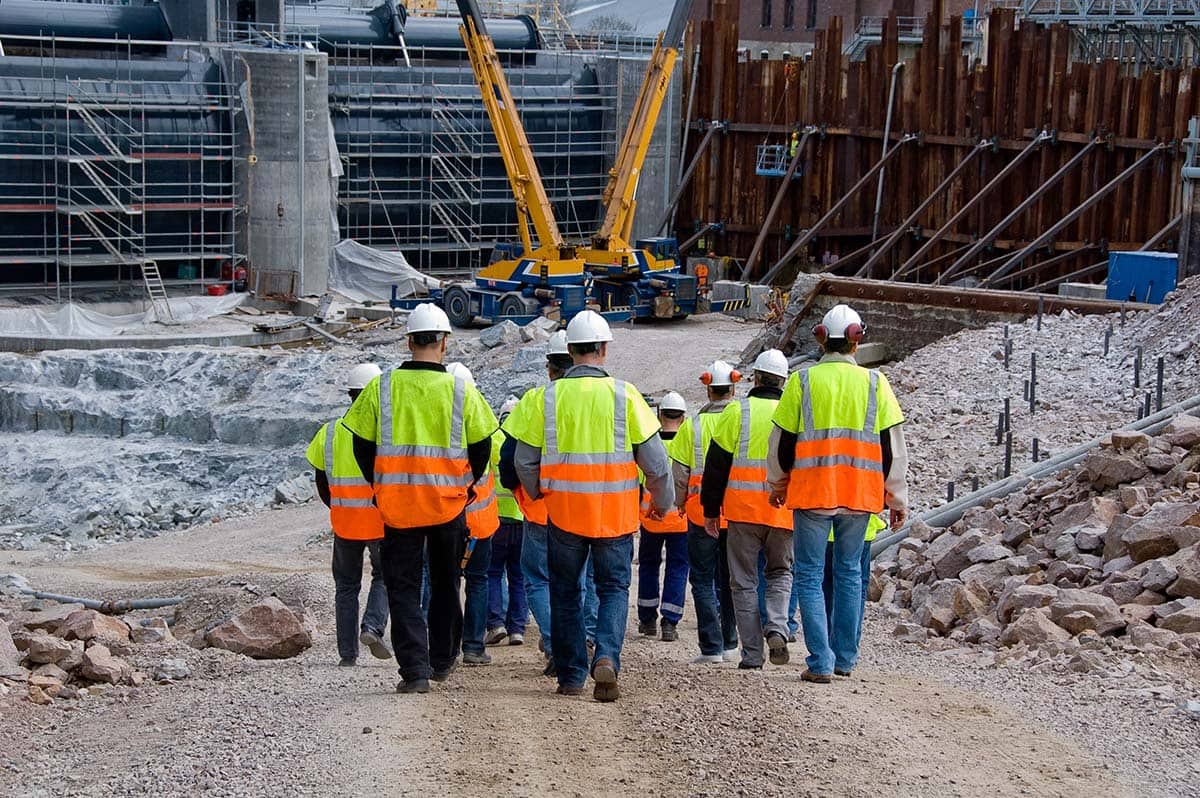 Civil Construction
Civil construction encompasses a wide range of infrastructure projects such as building and maintaining roadways, bridges, airports, dams, railways and sewer systems. These jobs all require rugged, reliable equipment that can handle the challenge.
Taxpayers trust you to make good decisions about the equipment used for projects. They expect you to invest wisely, and that doesn't necessarily mean awarding your business to the lowest bidder. You need to choose the product that does the most work at the lowest total cost over a specific period of time.
If you're in charge of any aspect of a civil construction project in Nebraska or Pottawattamie County, Iowa, NMC The Cat Rental Store can provide the right equipment for the task. We have convenient locations throughout the region, enabling us to provide prompt service to your construction operation. You'll get a high-quality machine at a competitive rate, along with superior customer service.
About Our Civil Construction Equipment Lineup
Our extensive rental fleet consists of expertly maintained, low-hour, late-model machines, ready to get the job done. We feature products from Caterpillar®, the most recognized brand in the heavy equipment industry. We also carry equipment from other top manufacturers.
Our heavy equipment experts can help you choose the right items for your civil construction applications. Our inventory consists of:
Backhoe loaders
Skid steers
Bulldozers
Compaction machines
Motor graders
Concrete tools
Excavators
Trailer-mounted generators
Hauling systems
Trench shoring equipment
Water pumps, water pump equipment, and related products
Work tool attachments
We Make Renting Equipment Fast and Easy
At NMC The Cat Rental Store, we recognize that time is money. We've streamlined our rental process to make sure you get your equipment as quickly as possible. We offer a flexible daily, weekly or monthly rental agreement to provide the most cost-effective solution for your company. We can even deliver the unit directly to your job site if needed. Plus, you'll never have to worry about maintenance and repairs — we'll take care it, including 24/7 emergency repair service.
All of the major expenses when renting equipment are established in advance, and the process keeps costs in check. So ask NMC The Cat Rental Store about:
Purchase & rental price
Scheduled maintenance costs
Repair costs
Proactive Solutions to Help Your Business Thrive
We strive to develop long-lasting relationships with our rental partners. By taking the time to understand your business, we can recommend the right equipment for your applications. Rental safety training is also available to ensure your team can use the equipment properly and safely. With our comprehensive support network, technical assistance is always available when you need it.
NMC not only sells and rents Cat® equipment and machinery, but we also can help government agencies evaluate the capital equipment purchases they make by using Life Cycle Costing. This is a new way to optimize the use of equipment that allows you to view estimated Life Cycle Cost forms and maintenance forms, and then tailor your choice to your government agency's needs.
How Can Renting Benefit Your Operation?
Renting civil construction equipment offers business advantages such as:
Use newer, well-maintained machines that are less likely to experience mechanical breakdowns
Avoid the long-term investment that comes with financing
Increase your company's borrowing power
Free up capital you can use for expansion or other purposes
Get task or project-specific equipment that will increase efficiency and save time
Boost your fleet to meet a sudden increase in demand
Try out a machine you're thinking of purchasing
Avoid costs such as storage, insurance and depreciation