AIR CONDITIONERS
Air Conditioners for Rent
When you need cooling equipment, you usually need it quickly. At NMC The Cat Rental Store, we offer commercial AC rentals for your temporary cooling needs. These industrial air conditioners for rent serve well in a variety of applications and spaces, including manufacturing hot spots, data centers, industrial kitchens, automotive centers, hospitals, industrial plants, laboratories, offices and more.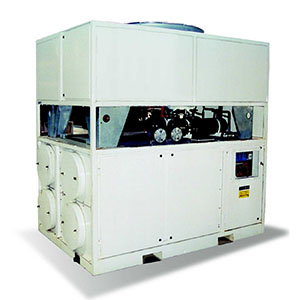 Benefits of Commercial AC Rentals
Commercial AC rentals are designed for large areas with demanding cooling needs, and they are ideal for spaces where central air conditioning is not economical or possible. There are many benefits to industrial air conditioners for rent, including:
Improved energy efficiency: The right unit will save you money on your utility bills. The professionals at NMC The Cat Rental Store can recommend the best system for the unique needs of your space.
Reliable temperature: Eliminate hot and cold spots in your space. The temperature will stay comfortable and consistent.
Environmentally friendly: Our commercial air conditioner units are designed to be more environmentally friendly so you can reduce waste and excess energy consumption.
Easy maintenance: Simple to use and maintain. Our dedicated AC technicians will service the unit, performing visual inspection, operational checks, pressure system tests and cleaning to ensure you get the most out of your rental.
Better air quality: Older air conditioning systems can circulate debris and dust, which you and your employees breathe in. This can cause discomfort and possibly even illness. Our industrial air conditioners for rent will improve your air quality and help to eliminate these issues.
Quiet operation: Our quality rentals include design features that minimize noise and vibration so they won't be disruptive to employees.
Prevent product defects: Proper cooling can prevent products and materials from warping due to heat. They also eliminate condensation buildup from excessive heat and humidity.
Durable: Our robust units will stand up to harsh environments so you can count on their cooling capabilities even in tough conditions.
When you choose to rent commercial air conditioners, you will save your business money and create a healthier and greener environment.
Choose NMC The Cat Rental Store for Your Air Conditioner Rental
The experts at NMC The Cat Rental Store will help calculate the working requirements to ensure your air conditioner rental is an efficient match. We will provide you with delivery, installation, startup, training, service and support for the duration of your rental. Other benefits of working with us include:
Competitive prices
Fast delivery
Customer Support Agreements (CSAs)
Factory-trained field and shop technicians
Professional and knowledgeable customer service staff
24-hour emergency service
And more
We serve all of Nebraska and Pottawattamie County in Iowa. You can check out our inventory in person by visiting one of our conveniently located stores. We have more than 80 years of experience as an authorized Cat dealer for the area, providing high-quality rental equipment and service to a long list of clients who have become loyal customers over the years.
Contact us today to find out how we can help you with your air conditioner rental needs. We can put together the perfect equipment package to meet all your cooling requirements.