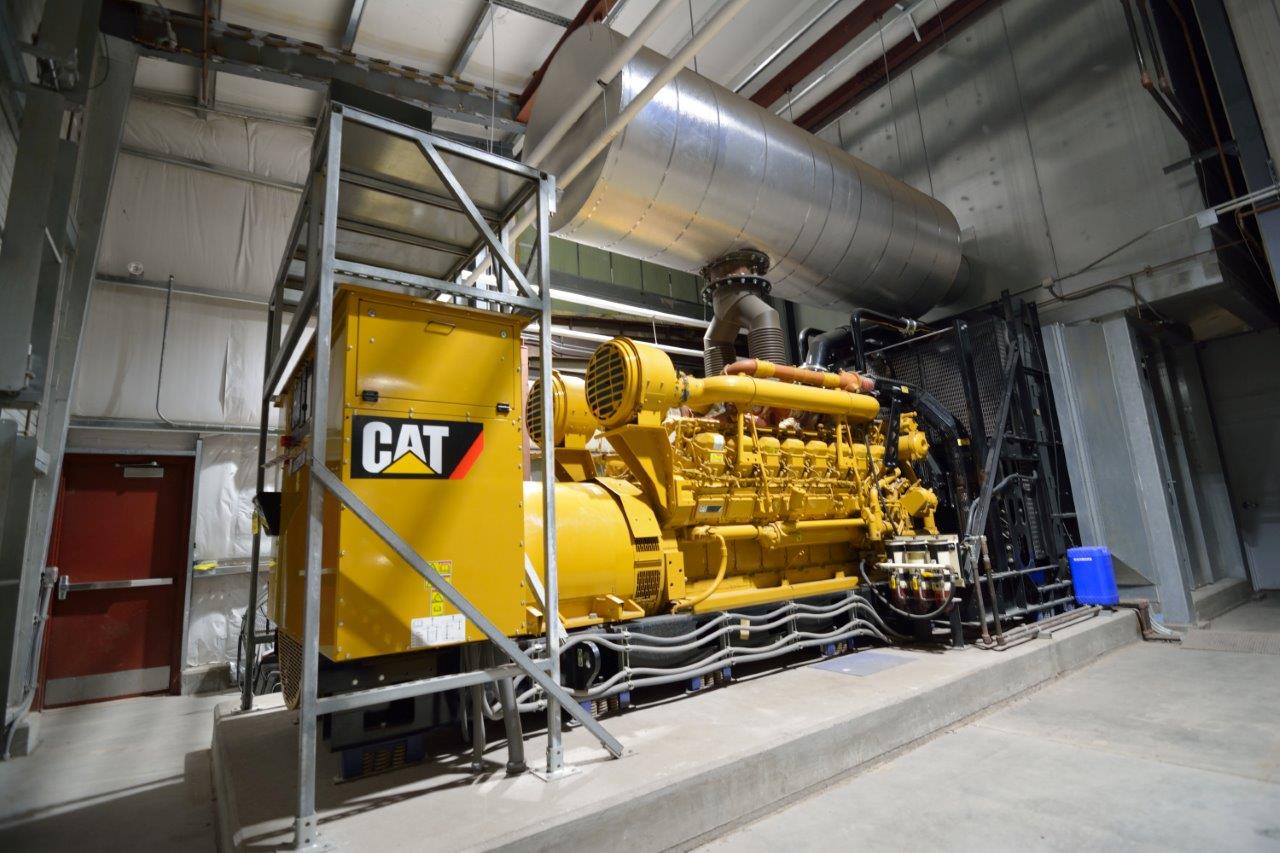 Used Power Systems Equipment
For many businesses and institutions, having a backup power source is essential. When you need reliable power equipment, Caterpillar® is a brand you can trust. For more than 90 years, Cat® machines have been used by businesses around the world because of their unbeatable durability and longevity.
When you purchase used Cat equipment from NMC Cat, you can trust that it has been inspected and tested to meet the highest quality standards by teams of certified professionals, so you can rest assured that you will get the most out of your investment.
At NMC Cat, we have a large selection of used generator and power equipment for sale at competitive pricing, so you won't have to break the bank to get the machines you need. From portable and stationary generator sets to power modules, air compressors and more, we have equipment that will lower your ownership costs while still providing the high-quality performance and reliability that your work demands.
Benefits of Buying Used
When you buy used Cat power equipment, you will save money without sacrificing quality. Cat power generation equipment is designed to perform and guaranteed to last, even in the harshest and most demanding environments and applications.
The top benefits of seeking out used Cat generator equipment for sale include:
Large inventory: We offer an extensive selection of used equipment that covers a wide range of power, application and size requirements. The machines in our inventory are also equipped with many different features, so you can find all your must-haves.
High-quality equipment: Cat used equipment is held to the same high standards as all Cat machinery. We track the maintenance history on every piece of used equipment we sell so you will know exactly what services your machine has received and when. And keep in mind that used does not mean old, as many of our pre-owned machines are recent builds that include advanced features like smart technology and intuitive controls for peak performance.
Safety: Used Cat equipment is designed with advanced safety features and noise-reduction properties to help keep equipment operators and pedestrians safe in all kinds of industries and environments.
Lower costs: Reduce your upfront costs while increasing your revenue and operational power. Used equipment also holds its value over time as long as it is properly maintained.
Quick turnarounds: When you need power equipment, you may not have time to wait for a new piece of machinery to be manufactured for you. When you buy used, the unit is in stock and available right away so you can get what you need as soon as you need it.
Why Buy From NMC Cat?
At NMC Cat, we provide you with high-quality used power equipment options as well as dedicated service. When you work with us, you can count on:
High-quality equipment
Expert technical support
Proactive maintenance services
Factory-trained technicians
Environmental inspection
Speedy on-site response
And more
Stop by one of our store locations today to chat with our friendly, knowledgeable staff and to browse our inventory of used equipment. You can also contact us by calling 800-628-6025 or by completing our online form.