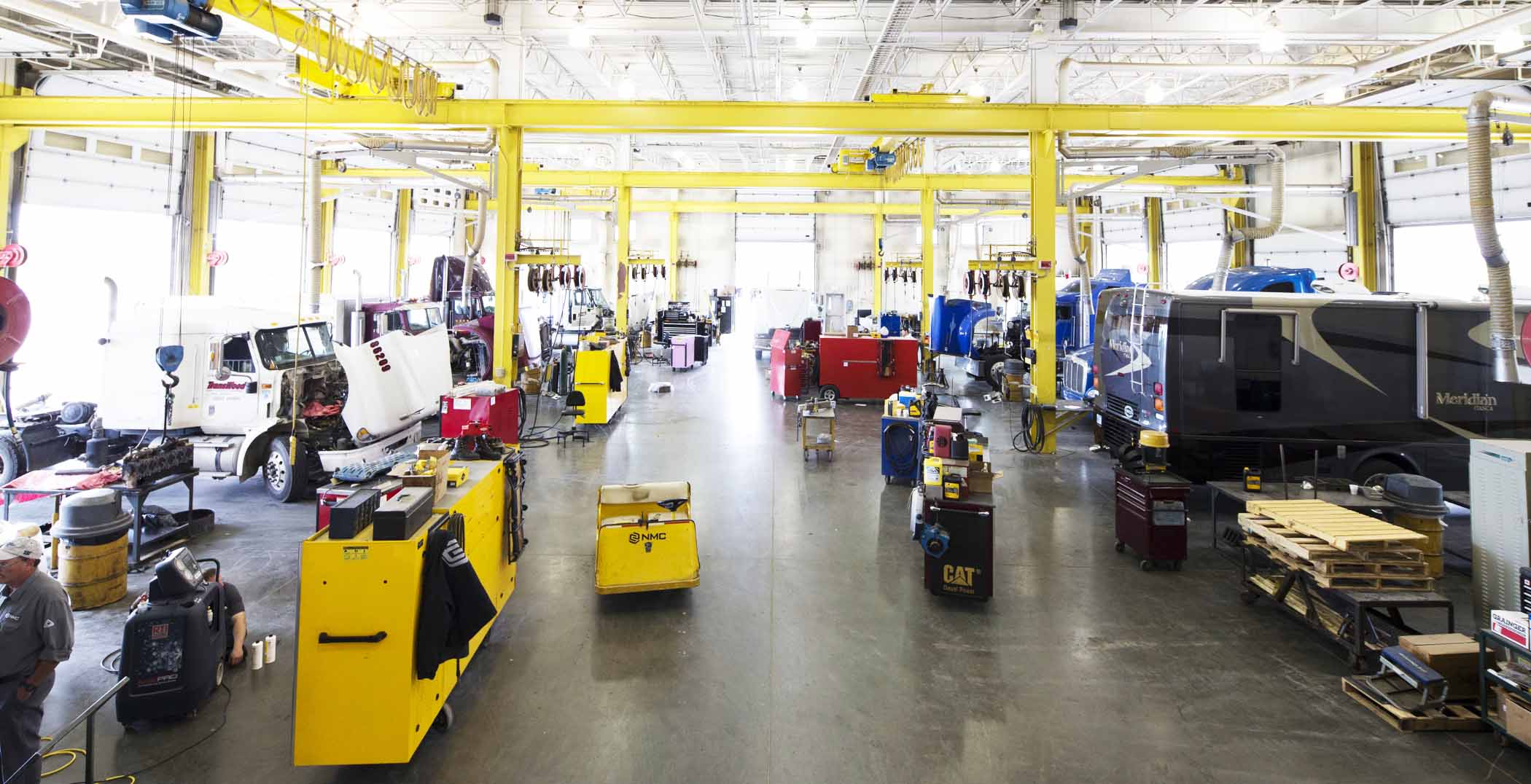 Truck Differential Parts & Service
>
>
>
Truck Differential Parts & Service
Do you need a reliable source for semi-truck differential repair and service in Nebraska? Look no further than the nearest NMC Truck Centers location. NMC has the facilities, tools and expertise to keep this vital vehicle component in peak operating condition.
You will also experience the exceptional level of customer service and support that has helped us become one of the most trusted heavy equipment solutions providers in the Cornhusker State.
SCHEDULE YOUR DIFFERENTIAL SERVICE      CONTACT US FOR DIFFERENTIAL PARTS
WE CAN PERFORM A WIDE RANGE OF TRUCK DIFFERENTIAL REPAIR AND MAINTENANCE TASKS
Our comprehensive menu of semi-truck differential repair services includes diagnostic troubleshooting featuring the most technologically advanced tools to detect any mechanical issues that are impacting performance. We can execute all types of basic and more complex repair jobs, including front and rear differential overhauls and a total replacement if necessary.
We can also handle ring and piston replacement jobs with ease. What's more, we offer complete preventative maintenance services that will significantly reduce the likelihood of a major truck differential repair in the future. Our team consists of experienced, certified service technicians who will do the job right the first time.
COMMON DIESEL TRUCK DIFFERENTIAL PARTS WE CAN SERVICE
The differential transfers engine power to the wheel and helps adjust to any differences in the wheel speed. This is especially helpful as you are going through turns. You'll be able to turn more smoothly and remain in control throughout the entire turn.
Depending on the drive type of your diesel truck, the amount and location of the differential varies. For example, for rear wheel drive, you have a back differential only, while a four wheel drive truck has a front and rear differential.
There are various parts that make up the differential, including:
Differential case: The case, which makes up the main body, holds the differential gears.
Differential gears: The gears transfer power to the axle shafts.
Differential pin: The pin helps keep the gears aligned and allow power to split between the truck's left and right wheels.
Pinion gear: The pinion gear is where the transfer of power begins.
Ring gear: The ring gear is used as the second point for power transfer.
In addition, your diesel truck's differential will most likely include some miscellaneous hardware as well as shims, bearing caps and bearings.
SIX CONVENIENT LOCATIONS ACROSS NEBRASKA
You can find an NMC Truck Centers facility in Scottsbluff, Lincoln, Omaha, Norfolk, North Platte and Doniphan, NE that is ready to take on any truck differential repair challenge. Stop by the location near you for more information. You can also give us a call at 1-800-628-6025 or contact us online to learn more or schedule a convenient service appointment.