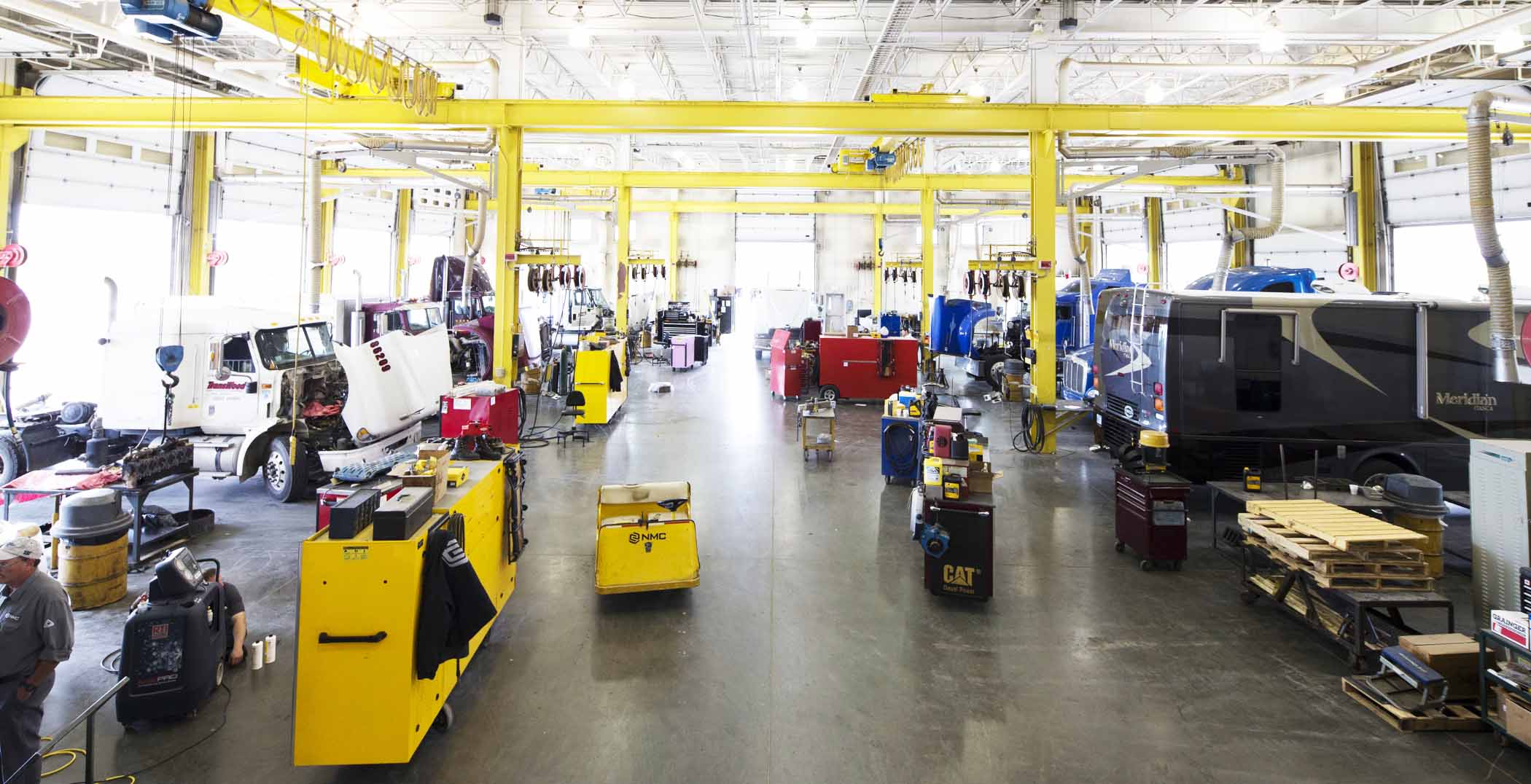 Transmission Parts & Service
>
>
>
Transmission Parts & Service
Even minor transmission troubles can keep a heavy truck off the road and prevent it from serving as a productive member of a commercial vehicle fleet. Don't let a transmission issue stop you from delivering timely service to your customers and achieving your business objectives.
If your vehicle fleet operates in Omaha or elsewhere in Nebraska, look no further than the nearest NMC Truck Centers location for all your commercial truck transmission repair and service needs. NMC has been a trusted heavy equipment solutions provider in the Cornhusker State since 1938.
SCHEDULE YOUR TRANSMISSION SERVICE      CONTACT US FOR TRANSMISSION PARTS
COMPLETE COMMERCIAL TRUCK TRANSMISSION REPAIR SERVICE FOR ALL MAKES AND MODELS
No matter what type of trucks your company puts on the road, NMC Truck Centers has the tools, resources and expertise to take on all your transmission repair jobs. We have advanced, in-house diagnostic equipment to detect your vehicles' specific transmission issues and perform troubleshooting steps when needed.
Our capabilities include everything from replacing bearings and seals to executing comprehensive transmission overhauls and rebuilds. We can also perform preventative maintenance steps that can often stop serious transmission problems from occurring in the first place.
DIESEL TRUCK TRANSMISSION PARTS WE CAN REPAIR
In a diesel truck, the transmission is what transfers the power from the engine to the drive shaft and wheels. This allows it to consistently remain in the optimal revolutions per minute (RPM) when you are driving.
The transmission is made up of multiple complex parts that must work together to power your truck. These parts include:
Pump: Helps both draw and pressurize the transmission fluid so the transmission and torque converter can use it.
Planetary gear set: Includes "sun" gears and "planet" gears and is important for the overall function of your transmission and maintaining the gear ratios.
Hydraulic system: Controls the gear shifting, lubricates the parts and cools the transmission. These parts are all covered in transmission fluid.
Torque converter: Produces torque by using fluid.
Clutches and bands: Allow the transmission to shift gears.
Sensors: Calculates the engine speed as well as control units in the transmission.
Valve body: Helps regulate transmission fluid and determine which gear ration to use.
Transmission fluid (ATF): Helps lubricate and cool your system as well as provide fluid pressure.
WE CAN PROVIDE EXCEPTIONAL DIESEL TRUCK TRANSMISSION SERVICES THROUGHOUT NEBRASKA
NMC Truck Centers has six locations across Nebraska to serve you. You'll find us in Omaha, Scottsbluff, Norfolk, Doniphan, Lincoln and North Platte. We invite you contact us online or give us a call at 1-800-628-6025 to learn more about our commercial truck transmission repair services or to schedule an appointment today.