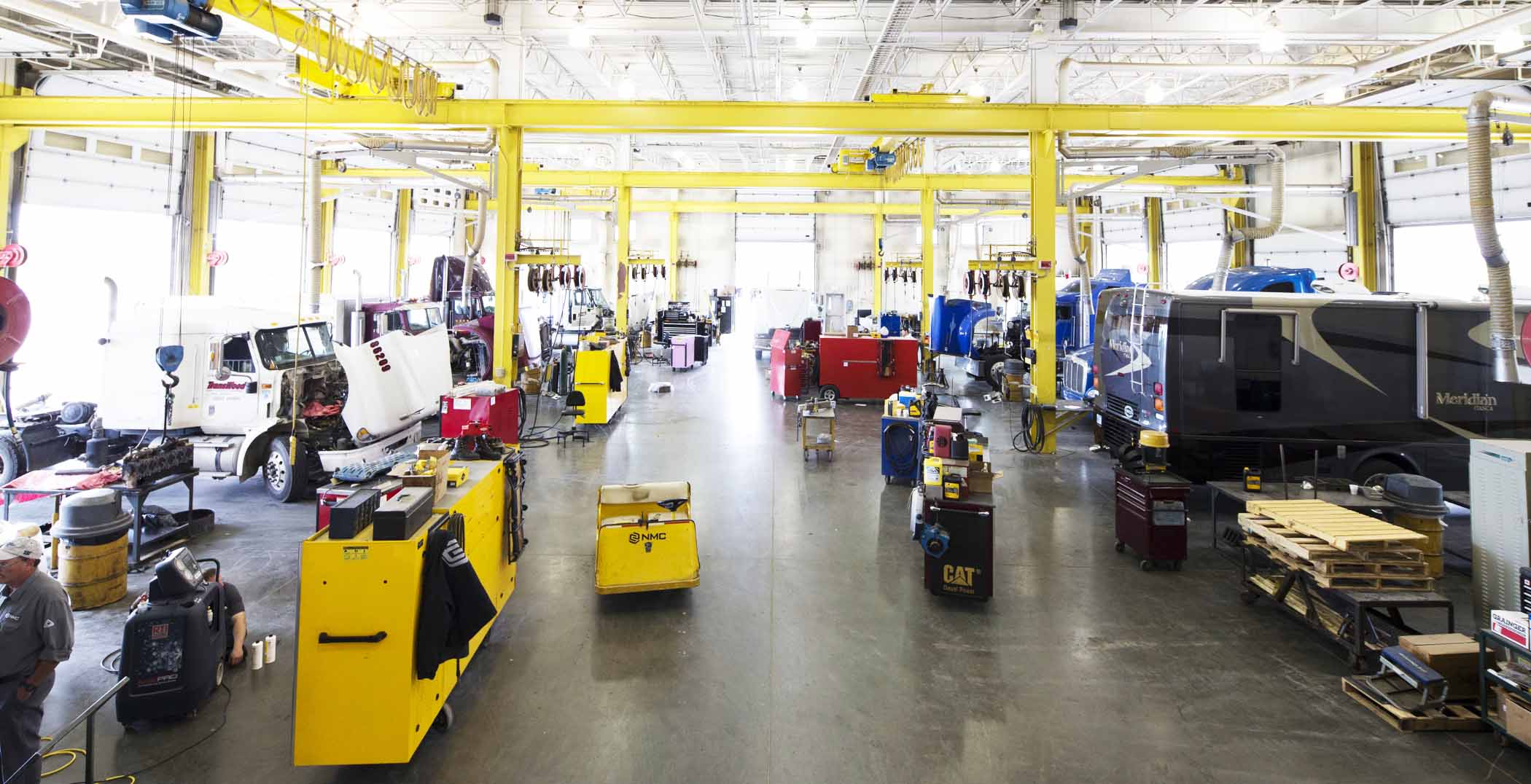 Transfer Case Parts & Service
>
>
>
Transfer Case Parts & Service
AIR CONDITIONING REPAIR & SERVICE
Spending long days and nights behind the wheel during those hot Nebraska summers can take a toll on truck drivers — especially if the vehicle's air conditioning system isn't functioning properly. NMC Truck Centers can perform superior diesel truck air conditioner service and repair work that will keep your drivers cool and comfortable all summer long.
SCHEDULE YOUR TRANSFER CASE SERVICE      CONTACT US FOR TRANSFER CASE PARTS
With convenient locations in Omaha, Scottsbluff, Lincoln, North Platte, Doniphan and Norfolk, we make it easy to get the commercial truck air conditioner repair service you need — on your schedule.
WE PERFORM ALL TYPES OF SEMI-TRUCK AIR CONDITIONER REPAIRS AND SERVICE
Our services include diagnostic troubleshooting and leak detection to get to the source of the air conditioning issue. We can also perform a full system flush and refrigerant recharge as part of a comprehensive preventative maintenance program.
Our fully equipped service centers contain the most advanced tools and equipment to enable us to get the job done quickly and efficiently.
COMMON AIR CONDITIONER PARTS IN DIESEL TRUCKS THAT WE REPAIR
Over time, air conditioning parts wear out and need to be either serviced or replaced. When this happens to your truck's AC parts, you may experience signs such as:
Foul smell or loud sound when the AC is on
AC takes longer to operate
Low airflow coming from your vents even when the AC is turned up high
Warm air instead of cool air coming from the AC
AC won't turn on when your truck is idle
Various parts can become clogged, leak or malfunction, causing the AC to not work as expected. Common parts that we can repair include:
Refrigerant: Fluid that absorbs heat
Compressor: Circulates the refrigerant
Condenser:Changes the refrigerant from a gas to a liquid
Expansion valve:Drops the pressure of the refrigerant as well as meters its flow and atomizes it
Evaporator: Cools the air by transferring heat to the refrigerant
Receiver or dryer: Filters the refrigerant and oil
All of these parts must be in good working condition and work together effectively to deliver air conditioning. At NMC Truck Centers, we can deliver a comprehensive evaluation of these parts to help you stay cool and comfortable when you're out on the road.
TRANSFER CASE PARTS IN DIESEL TRUCKS WE CAN REPAIR
Your diesel truck's transfer case is what helps divide the power to all four wheels and provide more torque and traction, which is beneficial when driving over rough road conditions. At NMC Truck Centers, we can diagnose any issue with your transfer case and get your truck back to normal with high-quality parts and service.
Transfer cases come in two different types of housing:
Married: You'll typically find a married transfer case in four-wheel drive trucks. This transfer case is part of the transmission.
Divorced/Independent: Divorced or independent transfer cases are typically found in commercial or military trucks. This transfer case is not part of the transmission.
There are two different types of drives for your transfer case:
Chain-driven: Used in compact trucks and full-size trucks. The main benefit of chain-driven is that it delivers a quiet transfer case.
Gear-driven: Commonly found in large trucks. Gear-driven is louder but offers the benefit of using sets of gears to drive the drive shafts.
The transfer case includes a wide range of parts, including:
Individual seals and bearings
Viscous couplers
Bearing kits
Gasket/seal kits
Inputs, output shafts and sprockets
OEM magnesium
Aluminum case halves
THE BEST COMMERCIAL AIR CONDITIONER REPAIR AND SERVICE TECHS IN NEBRASKA
All A/C work is conducted by our team of well-trained, highly skilled diesel truck technicians who have extensive experience servicing all major commercial truck makes and models including Caterpillar®, Peterbilt, Mack, Freightliner and many others. We're committed to keeping your vehicles on the road and productive for a long time to come.
The next time you need reliable diesel truck air conditioner service and repair in Nebraska, make your first call is to NMC Truck Centers at 1-800-628-6025. Feel free to contact us online as well to learn more about our A/C services.