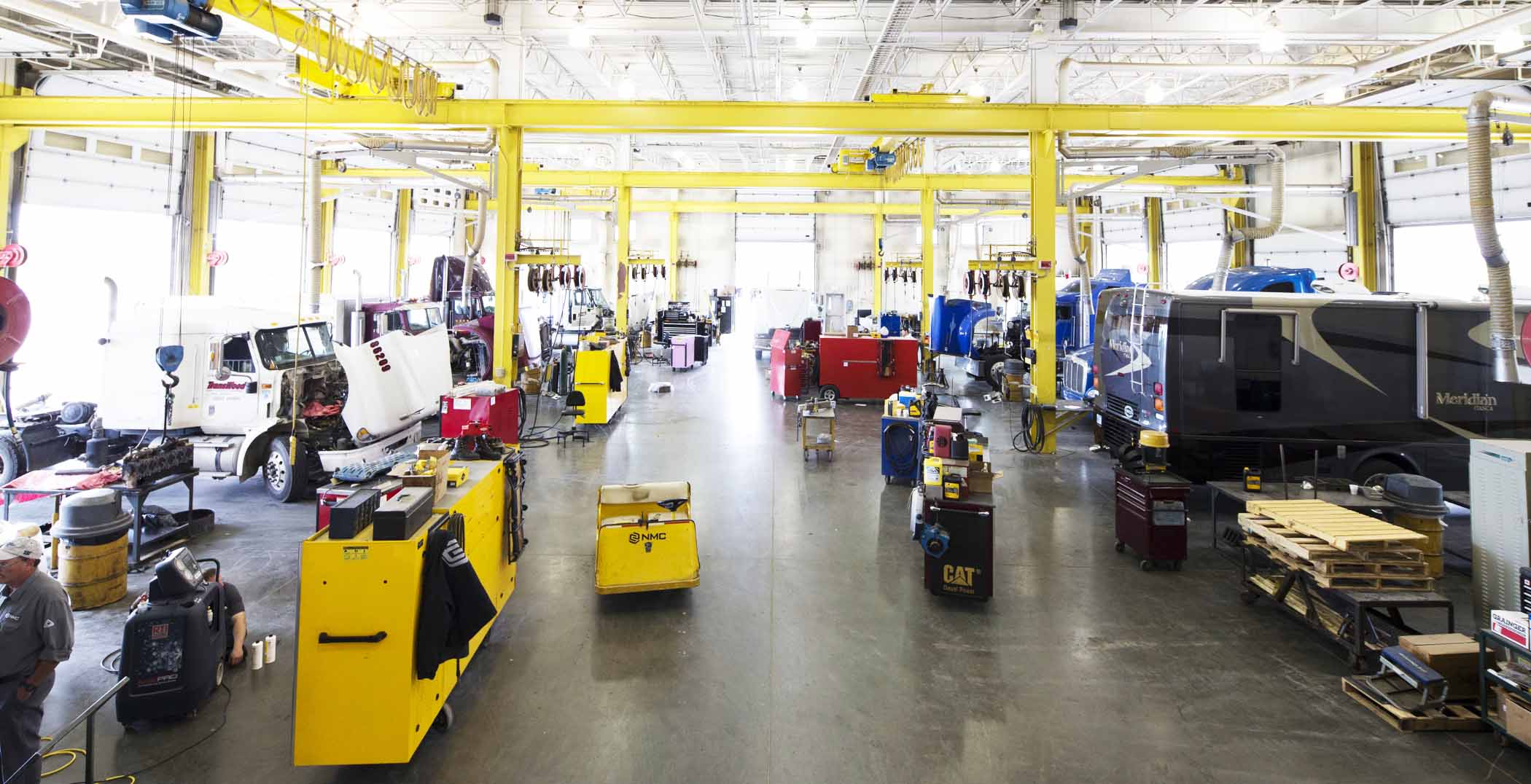 Semi-Truck Diagnostics & Technology
>
>
>
Semi-Truck Diagnostics & Technology
Today's commercial trucks are complex machines equipped with numerous advanced operating systems designed to improve performance, reliability and fuel efficiency. However, this also creates the need for innovative technology for fast, accurate diagnosis of mechanical issues.
NMC Truck Centers offers the latest diagnostic tools and resources to get to the root of any problem — and get your vehicle back on the road as quickly as possible.
SCHEDULE YOUR DIAGNOSTIC SERVICE
WE CAN PERFORM DIESEL ENGINE DIAGNOSTICS AND MUCH MORE
If your truck's engine isn't performing as it should, give the nearest NMC Truck Centers location in Nebraska a call without delay. All our full-service shops are staffed by certified repair technicians who have undergone extensive training on how to use diagnostic equipment to detect engine issues in any truck make or model.
We can also conduct troubleshooting steps to identify irregularities in other areas of your vehicle. Our goal is to correct minor mechanical problems before they become serious — and expensive — repair issues.
YOU CAN ALSO COUNT ON US FOR PROMPT, RELIABLE REPAIR WORK
Once we've diagnosed a mechanical problem, we have the expertise and equipment to perform the necessary repairs to get your truck back in service. We can handle everything from a minor tune-up to a complete diesel engine overhaul with ease.
CONTACT US TO LEARN MORE ABOUT COMMERCIAL TRUCK DIAGNOSTICS IN NEBRASKA
NMC features convenient truck center locations in Omaha, Lincoln, North Platte, Scottsbluff, Doniphan and Norfolk, NE to serve you. Contact us to learn more about semi-truck diagnostics and technology or to schedule a service appointment today online or give us a call at 1-800-628-6025.