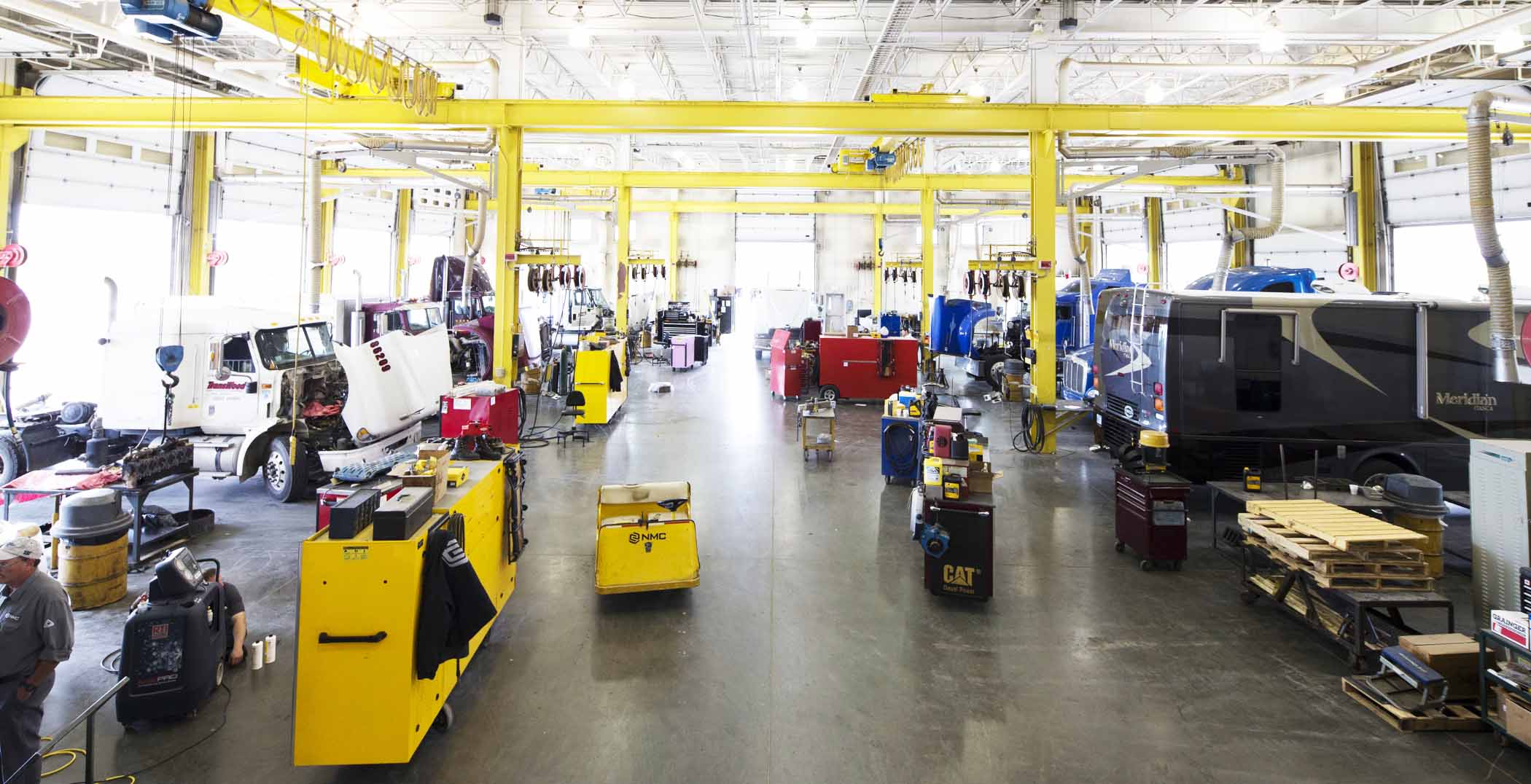 Truck Preventative Maintenance
>
>
>
Truck Preventative Maintenance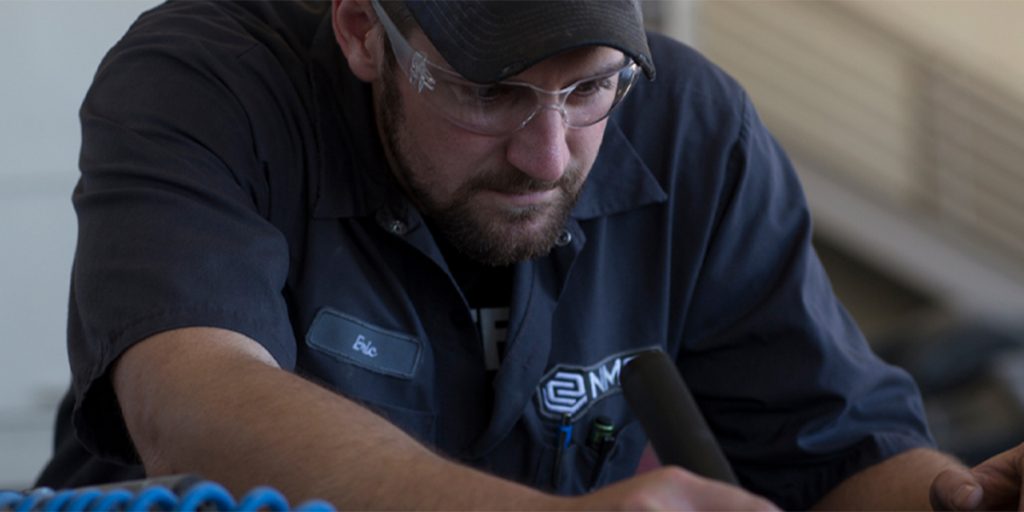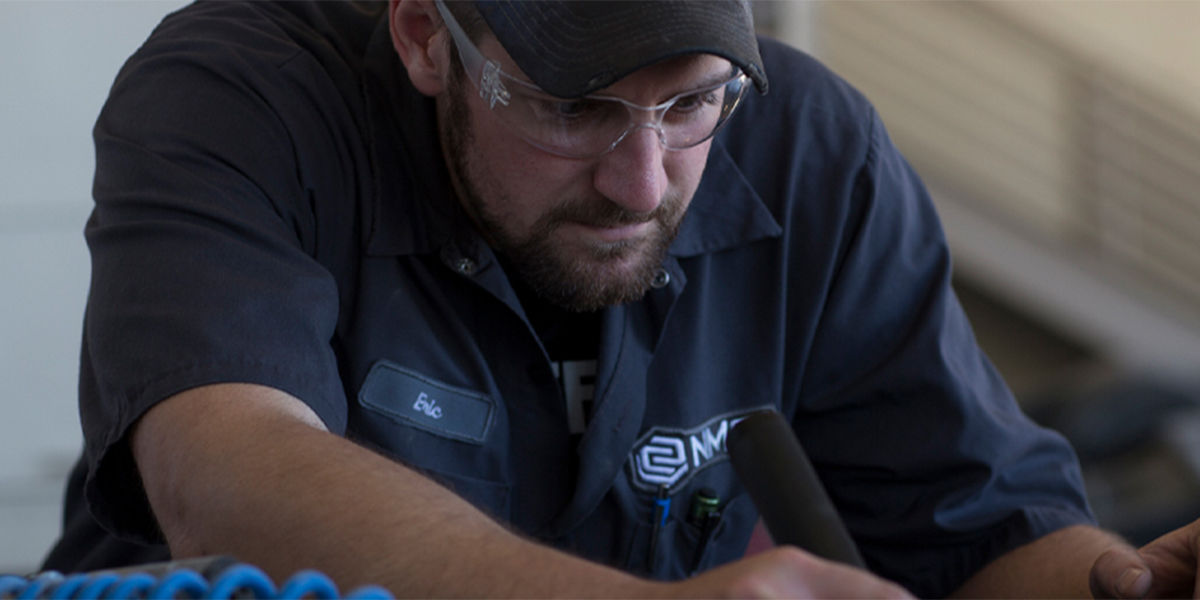 Routine preventative maintenance is essential for keeping your big trucks on the road and reducing the likelihood of a costly mechanical breakdown. It can also ensure all your vehicles are running efficiently, which maximizes fuel mileage and lowers your short- and long-term operating costs. Most of all, adhering to a consistent maintenance schedule can lengthen the truck's lifespan, which increases the time between vehicle replacements.
NMC Truck Centers is your one-stop headquarters for high-quality commercial truck preventative service in NE. We're experts at maintaining large-engine diesel trucks of all makes and models including engines from leading manufacturers such as Caterpillar®, Freightliner, Cummins and International. Our goal is to keep your fleet in peak operating condition and detect minor issues before they can become expensive headaches.
Schedule your preventative maintenance today with NMC Truck Centers by filling out our online form or giving as a call at 1-800-628-6025.
OUR DIESEL TRUCK PREVENTATIVE MAINTENANCE CAPABILITIES
Today's commercial trucks are complex, high-tech machines that contain advanced hydraulics and other complicated mechanical and operating systems. While these cutting-edge components are designed to enhance vehicle performance and efficiency, they also require close attention to keep them functioning properly. NMC Truck Centers has the tools, equipment and technology to maintain every area of your vehicles. Our available bumper-to-bumper maintenance services in Nebraska include:
WE ALSO PERFORM COMMERCIAL TRUCK DOT INSPECTIONS IN NEBRASKA
All commercial vehicles registered in Nebraska must undergo an annual inspection. NMC Truck Centers can perform DOT inspections for diesel trucks that will keep your fleet compliant and ensure its safe operation. With six conveniently located certified inspection centers throughout the state, we make it easy to meet your company's requirements for DOT inspections on diesel trucks.
COUNT ON US FOR RV PREVENTATIVE MAINTENANCE IN NE
If you're an RV owner, you know that a broken-down vehicle can ruin the enjoyment of life on the open road. NMC Truck Centers can also perform RV preventative maintenance that includes cleaning, servicing, lubricating, adjusting and inspecting all vital parts and components. You'll have the peace of mind of knowing that your vehicle is always ready for the next adventure.
OUR EXPERT SERVICE TECHNICIANS GET YOU BACK ON THE ROAD
When you choose NMC Truck Centers for your commercial truck or RV preventative maintenance needs, you benefit from top-quality work performed by expert technicians with extensive training in all aspects of truck and large engine service.
We know what it takes to keep your vehicles in peak operating condition, as well as how to detect signs of trouble in the early stages. We're a local company that has been helping businesses like yours remain productive and profitable since 1938.
CONTACT US TO SCHEDULE YOUR VEHICLE MAINTENANCE SERVICE TODAY
NMC operates fully equipped truck service centers in Omaha, Scottsbluff, Lincoln, Norfolk, North Platteand Doniphan, NE. Contact us to learn more about our complete selection of preventative maintenance services, including DOT inspections for diesel trucks and more, or to schedule a convenient service appointment. Give us a call at 1-800-628-6025. or fill out and submit our online contact form today.