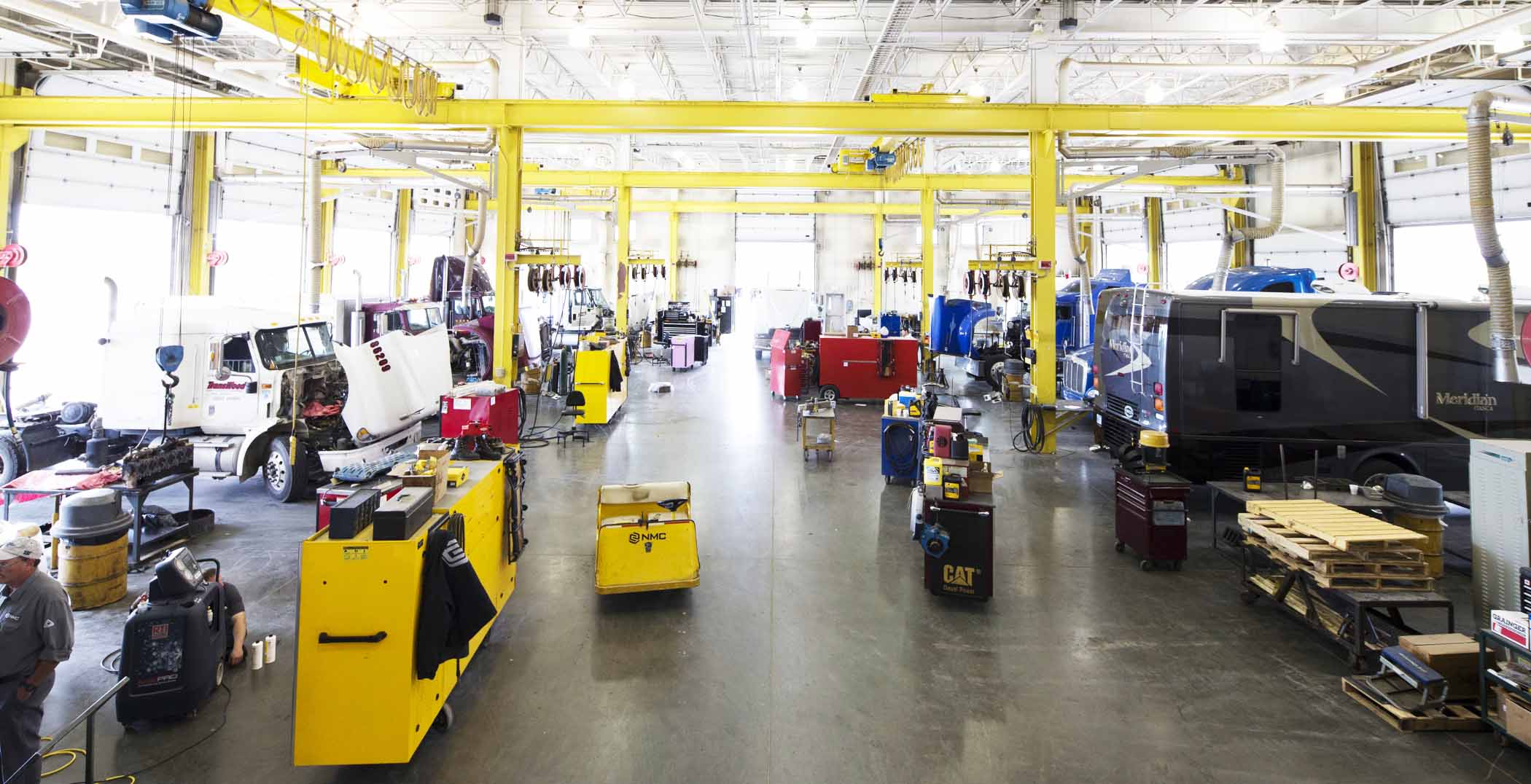 Fluid Power
Today's hydraulic systems enable big trucks to operate more efficiently than ever. Keeping the hydraulic fluid power systems in peak operating condition is essential for maximizing the performance of your vehicles. However, the complexity of these systems requires attention from trained professionals who understand precisely how they work.
NMC Truck Centers can provide premium hydraulic repair service in Nebraska that will keep your fleet on the road and lengthen the lifespan of your vehicles. Put our eight decades of heavy equipment experience and expertise to work for your company!
SCHEDULE YOUR HYDRAULIC REPAIR SERVICE      CONTACT US FOR HYDRAULIC REPAIR PARTS
COMPLETE FLUID POWER SYSTEMS TROUBLESHOOTING AND SO MUCH MORE
Our Nebraska truck centers contain the latest tools and equipment to perform comprehensive hydraulic system diagnostics and troubleshooting. Our capabilities also include an assortment of hydraulic repair services including pump, cylinder, valve and power take-off repairs.
What's more, we can perform custom hydraulic pump rebuilds and wet kit installations. And you can count on us for timely preventative maintenance that can keep minor fluid power system issues from becoming costly problems. Our team of certified technicians has extensive experience working with all truck makes and models.
CONTACT US TO LEARN MORE ABOUT OUR HYDRAULIC REPAIR SERVICE
You'll find NMC Truck Centers locations throughout Nebraska — we're in Omaha, Lincoln, Scottsbluff, North Platte, Norfolk and Doniphan. Feel free to give us a call at 1-800-628-6025 for additional information about our hydraulic repair service and to schedule a convenient appointment today. You can also fill out and submit our online contact form.