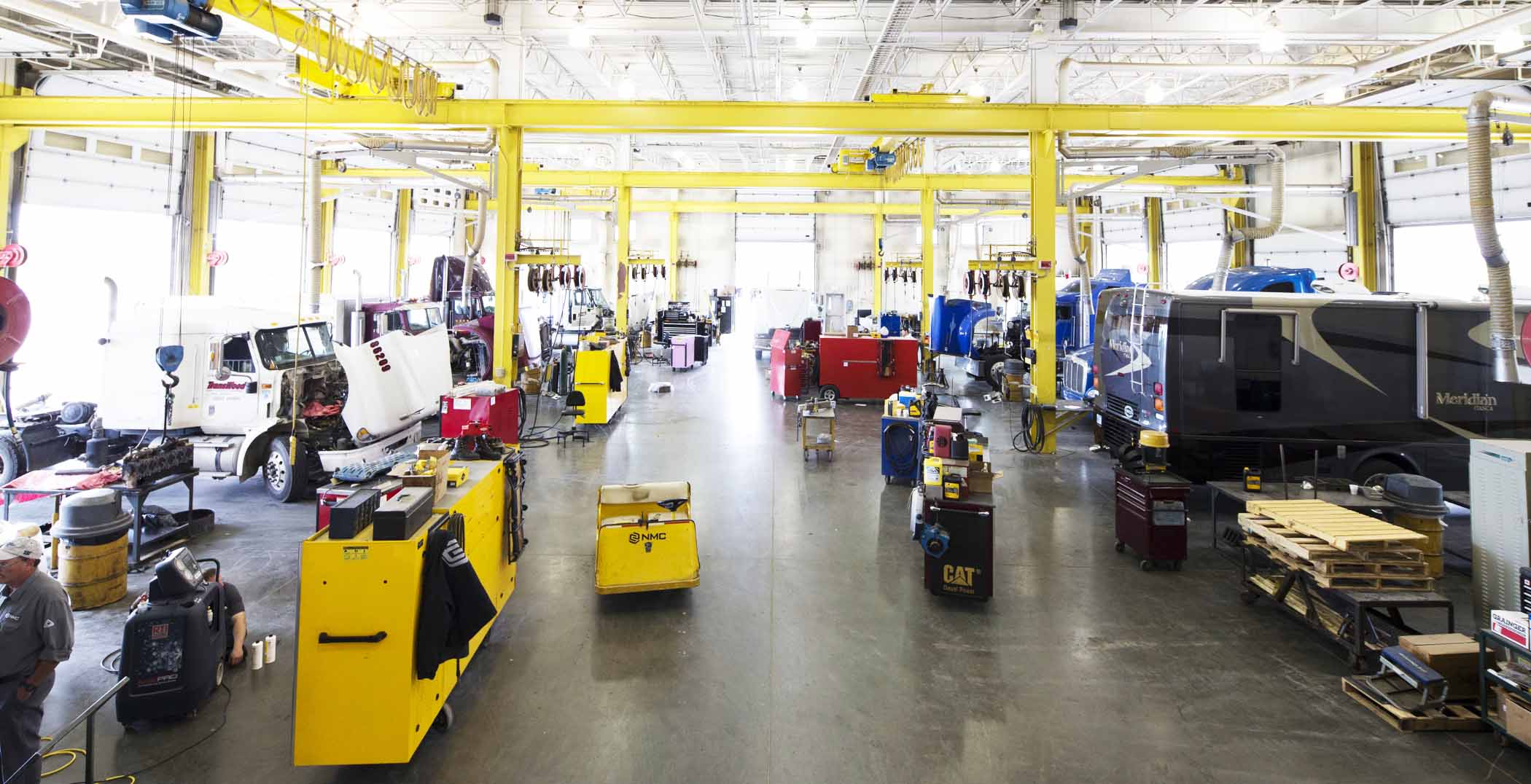 ELECTRICAL PARTS & SERVICE
>
>
>
ELECTRICAL PARTS & SERVICE
Electrical and computer systems play a critical role in the operation of today's commercial trucks. An unexpected system failure could significantly limit vehicle performance — or possibly leave a driver stranded in the middle of nowhere.
NMC Truck Centers can provide timely semi-truck electrical repair service for all major truck makes and models that can remedy these issues quickly and efficiently. We proudly serve the needs of companies throughout Nebraska.
SCHEDULE YOUR ELECTRICAL SERVICE      CONTACT US FOR ELECTRICAL PARTS
WE CAN HANDLE ALL TYPES OF ELECTRICAL REPAIR NEEDS
An electrical repair need can range from a simple battery replacement to a complex computer wiring job. No matter how simple or complicated the task may be, NMC has the facilities, equipment — and most of all — the capable personnel to handle any challenge.
Our accomplished service technicians can do it all, including alternator and starter replacements, computer system reparations, lighting repairs and much more. Our state-of-the-art equipment includes advanced diagnostic tools that can quickly detect any mechanical issue. You can also count on us for timely preventative maintenance that can reduce the need for many types of repairs.
ELECTRICAL PARTS IN YOUR TRUCK WE CAN REPAIR
Over the years, diesel trucks have come to rely on electrical parts to send information throughout the truck and power its systems, ranging from the brakes to the transmission. Electrical parts can be extremely complex with all of the wiring, relays and fuses. Over time, these parts can wear out and affect your truck's performance. When something malfunctions or fails, you may start experiencing error messages or your truck may run poorly or fail to start.
Two of the most significant electrical parts of your diesel truck include:
Alternator: The alternator is critical for your truck. If this part fails, you'll have trouble starting your truck and it may eventually cause the battery to die. The alternator converts mechanical energy into electric energy to help power the electronic and electric components.
Battery: The battery is what supplies the electrical energy. This energy powers your engine, lights and truck accessories. Having to jump-start your truck frequently can be one sign that this part needs to be replaced.
Other electrical parts of your truck that we can service at NMC Truck Centers include:
AC compressors
Lighting
Starters
Voltage regulators
Computer wiring and systems
SIX NEBRASKA LOCATIONS ENSURE PROMPT SEMI-TRUCK ELECTRICAL REPAIR SERVICE
You can find NMC Truck Centers in six NE cities: Lincoln, North Platte, Scottsbluff, Doniphan, Norfolk and Omaha.
All locations are fully equipped to perform all forms of electrical repairs for commercial trucks. Whether you need major repair work or routine preventative maintenance, we're ready to help. Contact us online or at 1-800-628-6025 for more information or to schedule a service appointment today.