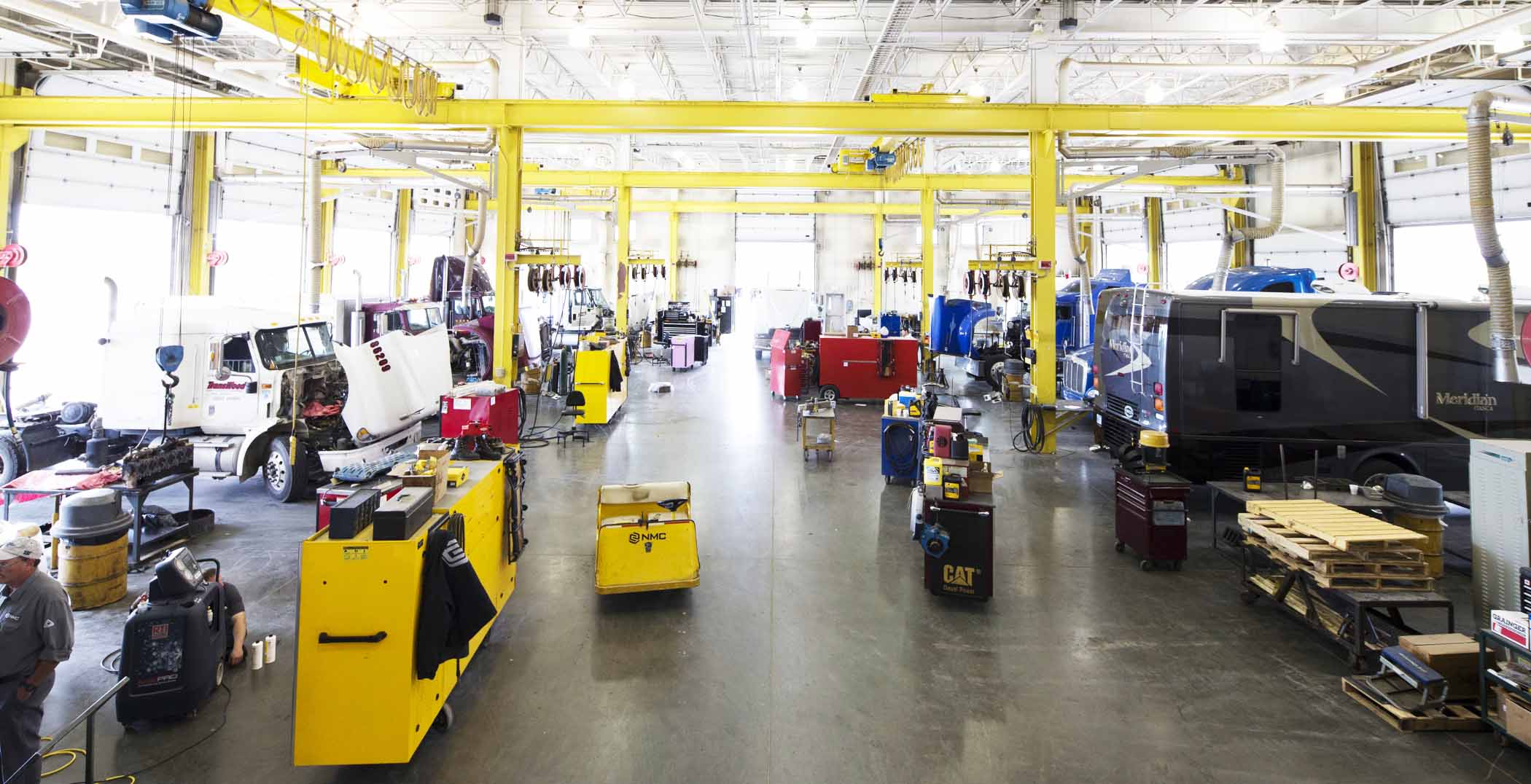 Driveline Parts & Service
>
>
>
Driveline Parts & Service
Do you operate a fleet of heavy-duty commercial trucks in Omaha or elsewhere in Nebraska? Are you looking for a dependable source for semi-truck driveline repair near you? NMC Truck Centers has you covered!
We offer an extensive selection of commercial vehicle services, including truck driveline repair and maintenance work for all makes and models. You also get access to local expertise to ensure prompt service that will keep unproductive downtime to a minimum.
SCHEDULE YOUR DRIVELINE SERVICE      CONTACT US FOR DRIVELINE PARTS
WE'RE A FULL-SERVICE TRUCK DRIVELINE REPAIR PROVIDER
Our broad spectrum of truck driveline repair services includes everything from carrier bearing replacement to driveline phasing and rebalancing. We're also experts at CV and U-joint replacement and complete driveline overhauls.
We understand there are many "hidden" driveline issues that may not become obvious until a failure occurs, so we can also perform troubleshooting and preventative maintenance steps to detect small problems in the early stages. The NMC Truck Centers staff is committed to doing whatever it takes to keep your trucks on the road and out of the repair shop.
COMMON DRIVELINE PARTS IN YOUR DIESEL TRUCK
At NMC Truck Centers, we can examine your driveline to identify the exact parts that are causing an issue. The driveline, also referred to as a drive shaft or drivetrain, helps move the power from your diesel truck's motor to the wheels.
When the driveline starts failing, you may experience a range of signs, including:
Difficulty turning
Loud sounds when shifting
Loud sounds when driving at low speeds
Vibrations coming from below the truck
Vibrations or shuddering when accelerating
Without the driveline, you wouldn't be able to move your truck. This part also needs to be able to function at a range of speeds. A variety of components commonly make up the driveline, including:
Carrier bearings
End yokes
Stub shafts
U-joints
Aluminum drivelines
Flange yokes
Slip yokes
Constant velocity (CV) universal joints
Tubing
Weld yokes
Over time, these parts can experience daily wear and tear. They are exposed to many environmental conditions and forces due to their location under your truck. When you need a repair or replacement for your driveline, turn to NMC Truck Centers.
CONTACT US TO LEARN MORE ABOUT OUR SEMI-TRUCK DRIVELINE REPAIR SERVICES IN OMAHA AND BEYOND
Don't let driveline problems prevent you from meeting your productivity objectives and providing timely service to your customers. If you're located in or near Omaha, Scottsbluff, Lincoln, Doniphan, North Platte or Norfolk, NE, NMC Truck Centers can offer the truck driveline repair and maintenance vehicles you need. Contact us online or give us a call at 1-800-628-6025 for more information or to schedule a service appointment today.