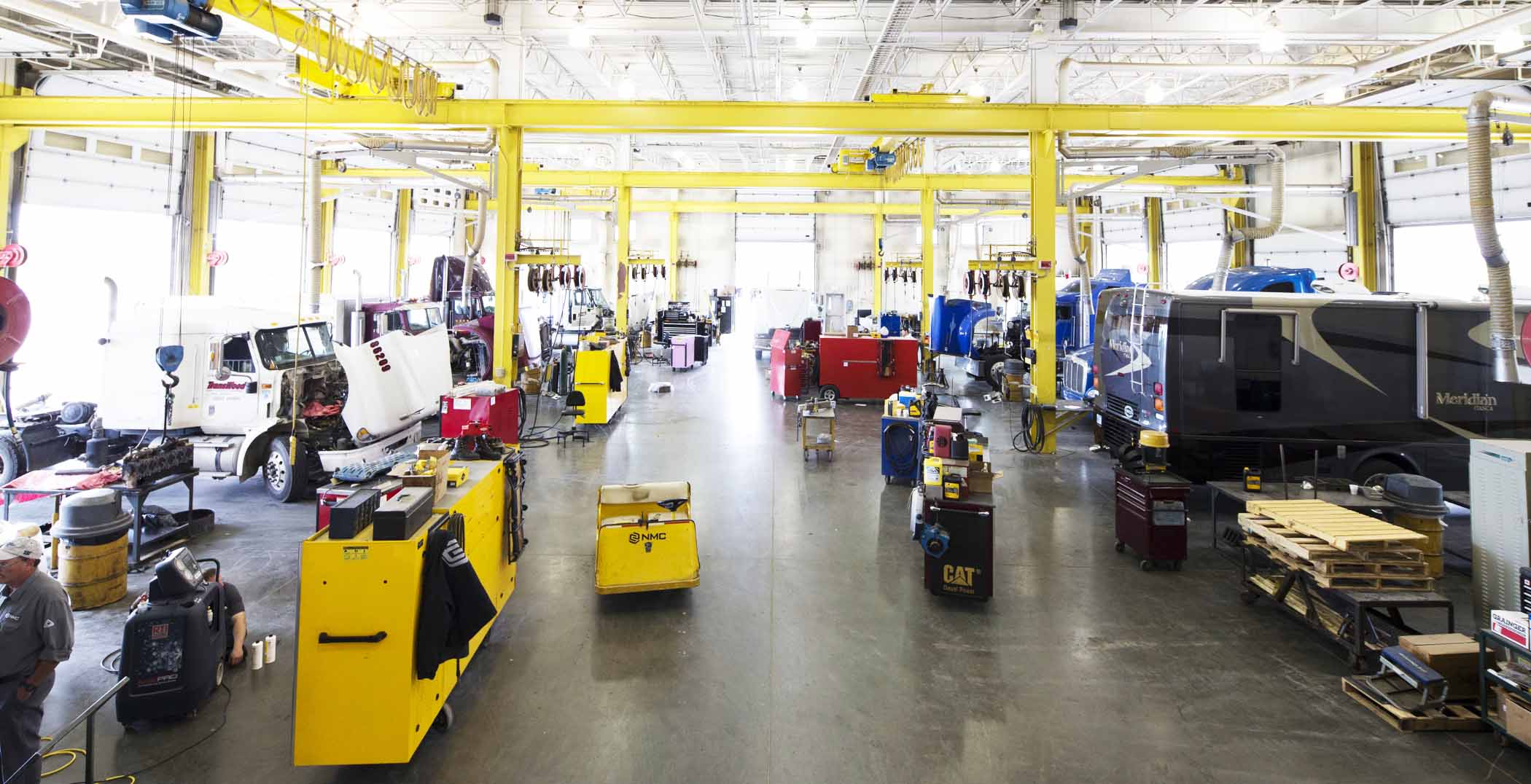 Clutch Parts & Service
>
>
>
Clutch Parts & Service
Grinding when downshifting, noises coming from the clutch area or difficulty changing gears are just a few of the many warning signs of a potential clutch problem in a commercial truck. Don't wait until a small clutch malfunction becomes a serious — and expensive — repair issue.
NMC Truck Centers offers a wide assortment of commercial truck clutch repair services to fleet owners and operators throughout Nebraska. NMC has been a leading provider of reliable heavy equipment solutions in NE for nearly 80 years.
SCHEDULE YOUR CLUTCH SERVICE      CONTACT US FOR CLUTCH PARTS
TRUCK CLUTCH SERVICE FOR ALL MAKES & MODELS
Whether your fleet consists of Peterbilt, Mack, International, Freightliner or any other type of commercial truck, NMC Truck Centers has the tools and resources to rectify your clutch issue. Our broad assortment of semi-truck clutch repair and service offerings includes slave cylinder installation and replacement, as well as disc and pressure plate replacement. We can also perform flywheel restructuring and clutch adjustment work. And with our comprehensive diagnostic and preventative maintenance capabilities, we can detect many potentially serious clutch issues in the early stages.
Our team includes knowledgeable, experienced service technicians who know what it takes to get your vehicles back on the road with minimal downtime.
COMMON TYPES AND PARTS OF A DIESEL TRUCK CLUTCH
At NMC Truck Centers, we can handle maintenance, repairs and replacements for all your clutch parts and components. The clutch, which is a mechanical device found in manual vehicles, allows the driver to transfer power from the engine to the wheels and shift gears. There are various types of clutches found in diesel trucks, including:
Stock replacement
Single disc
Dual disc
Triple disc
Regardless of the type of clutch, you will typically find these main parts in clutches:
Flywheel: The flywheel is found mounted on the crankshaft and has either a friction surface or friction disc.
Cover plate: The cover plate is attached to the flywheel.
Pressure plate: The pressure plate is found on the splined hub. When it is engaged, it will clamp the disc assembly onto the flywheel to transfer the engine power to the transmission. When it is disengaged, there will be a gap for the disc to disengage from the flywheel, and the driver will be able to shift gears.
Driven plate: Found between the flywheel and the pressure plate, the driven plate runs on a splined shaft.
Release bearing: The release bearing is operated by a fork and has a friction material on each side.
You may also find friction discs and a spring level in your truck's clutch.
CONTACT US TO SCHEDULE YOUR DIESEL TRUCK CLUTCH SERVICE TODAY
NMC Truck Centers has convenient locations in Doniphan, Omaha, Lincoln, North Platte, Norfolk and Scottsbluff to serve companies all across Nebraska. Contact us to learn more about semi-truck clutch repair and service offerings or to schedule an appointment online or give us a call at 1-800-628-6025 today.