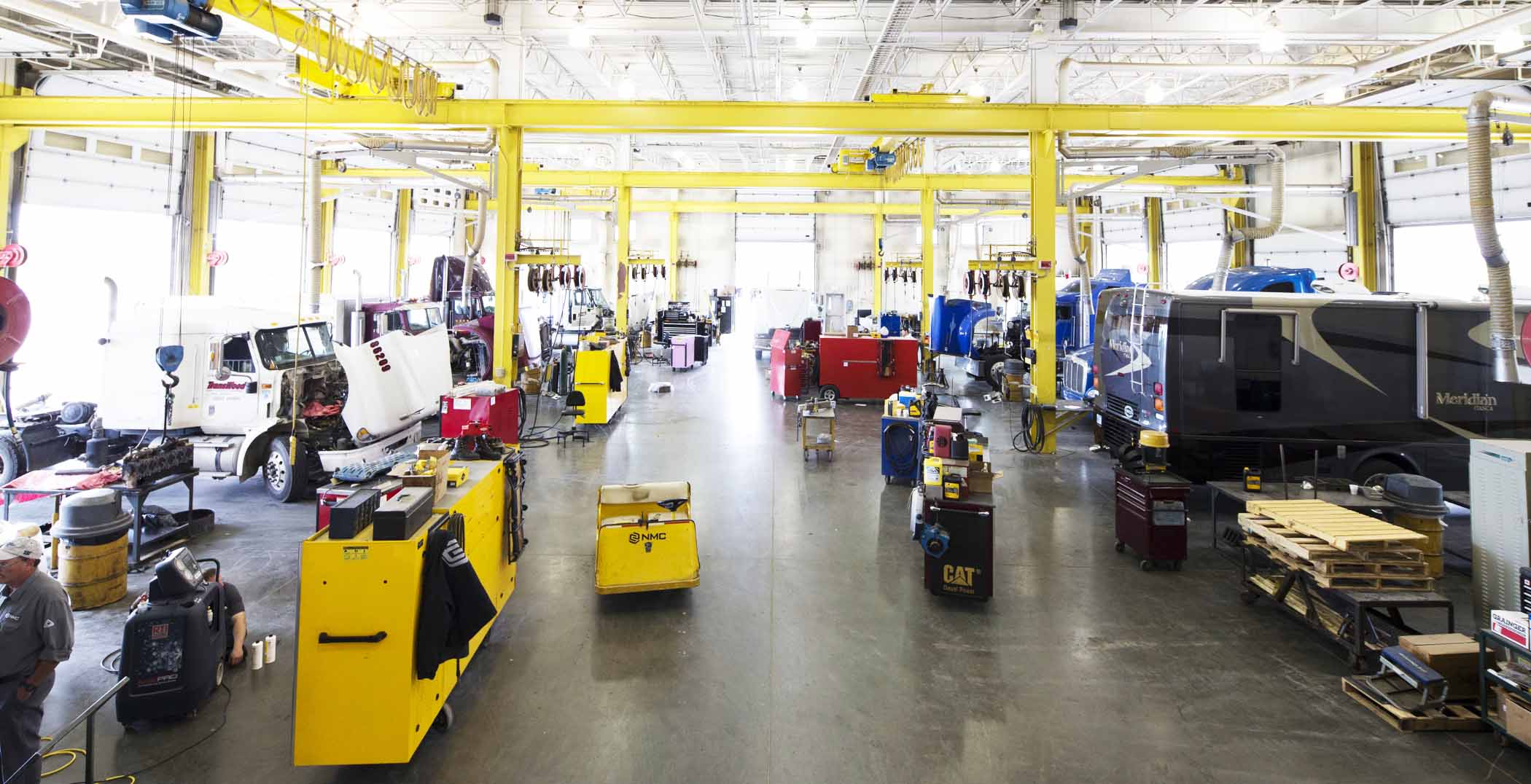 Brake Parts & Service
>
>
>
Brake Parts & Service
Worn or malfunctioning truck brakes pose a significant hazard to your drivers. Timely diesel truck brake service is essential for the safe operation of your vehicles and for keeping your company in compliance with Nebraska DOT regulations.
NMC Truck Centers is your one-stop headquarters throughout NE for reliable truck brake repair and service you can trust. NMC has been proudly serving the heavy equipment needs of companies throughout The Cornhusker State since 1938.
SCHEDULE YOUR BRAKE SERVICE      CONTACT US FOR BRAKE PARTS
COMPLETE DIESEL TRUCK BRAKE SERVICE FOR ALL MAKES AND MODELS
No matter what type of large truck you depend on in your business, NMC can deliver the reliable brake service you need. Our skilled technicians have extensive experience working with all major commercial truck makes and models.
They also have access to the latest tools and equipment, allowing them to perform critical diagnostic troubleshooting and preventative maintenance work. Our capabilities include air and hydraulic brake system repairs and brake pad and shoe replacement, as well as a wide variety of wheel-end services such as hub assembly and bearing/seal installation and replacement.
BRAKING SYSTEM AND WHEEL-END PARTS FOR DIESEL TRUCKS
Our team of experts can perform maintenance and repair services for a variety of brake and wheel-end parts.
AIR AND HYDRAULIC BRAKES
One of the most important components of your diesel truck is the braking system. Especially when you are towing heavy loads, you need to have reliable stopping power. Two of the main types of brakes are air and hydraulic brakes. Air breaks use air to create the stopping power and disengage when the air tanks are pressurized. Hydraulic brakes use fluid to slow and stop the truck.
BRAKE PAD AND SHOES
Repeated use or high temperatures can start to wear brakes out and reduce your ability to stop your truck. Brake pads need to be checked and replaced frequently before they become thin and ineffective.
The brake shoes are curved pieces of metal that help slow down your wheels when they press against the brake drums. You can tell when you need to replace the brake shoes because you'll start hearing squealing sounds and experiencing reduced braking performance.
WHEEL-END COMPONENTS
The wheel-end of your diesel truck, which is central to the axle, needs to be adjusted to specific margins. If it is not adjusted properly or the bearings are loose, you may start experiencing wear inside the tire, brake lining wear or ABS fault codes. Our team can replace key wheel-end parts such as the bearing and seal to ensure your tires spin freely and wear evenly.
CONTACT US TO SCHEDULE YOUR SEMI-TRUCK BRAKE REPAIR WORK TODAY
Don't take chances with something as important as the safety of your commercial vehicles. Contact the pros at NMC Truck Centers online or give us a call at 1-800-628-6025 to learn more about our diesel truck repair and wheel-end services and to schedule a convenient appointment today. In addition to Norfolk and North Platte, our truck center locations include Lincoln, Scottsbluff, Doniphan and Omaha.