Cat Automatic Transfer Switch (ATS)
>
>
>
>
Cat Automatic Transfer Switch (ATS)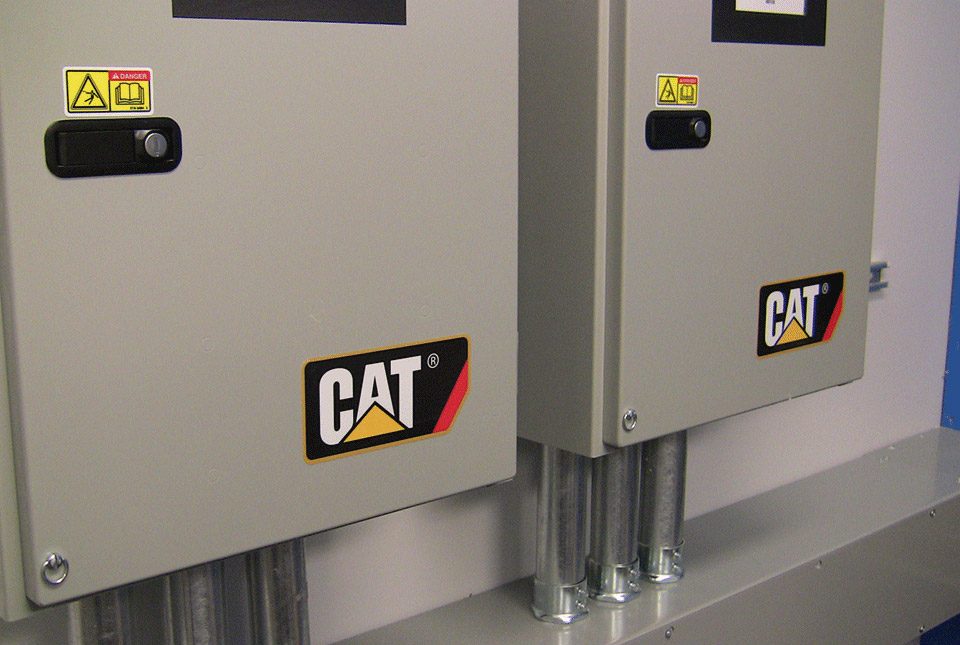 Automatic transfer switches (ATS) are essential equipment responsible for transferring power between utility and generator. Caterpillar® offers one of the largest selections of transfer switch products available, providing options with differentiated features to help simplify system integration, installation and operation. Cat® ATS products are ideal for a wide variety of applications ranging from industrial to residential and beyond.
At NMC Cat, we have a vast inventory of Cat ATS units, and our expert service team can help you determine which option will work best for your specific project requirements.
Our ATS Inventory
Cat ATS products utilize three different technologies to suit various operating environments, including power circuit breaker, contractor-based, or molded case switch or circuit breaker. The features of our ATS units include:
Available in 2, 3 and 4 pole versions
Electrically and mechanically operated contractor and/or breaker
IBC certification
Meet the requirements of NFPA 110, 99 and 70
IEC, UL and CSA listed
NEMA 1, 3R, 4, 4X and 12 enclosures
At NMC Cat, we carry several different ATS series, each designed for different standby power applications. They provide full-functioning transfer for applications where emergency power to critical loads needs to be maintained without interruption. Some of the Cat ATS series include:
CTX: Ideal for residential and light commercial use.
CTG: Used for general applications with limited attachments.
CTS: Offers a wide range of configurations and attachments.
There are many Cat ATS series available, and our expert staff can assist you in determining which series and model is the best fit for your project requirements.
Benefits of ATS
There are many benefits to using a Cat ATS from NMC Cat, including:
Reliability: Guarantees that the power comes back on right away, even if there is no one on-site when it goes out. ATS can also monitor your power systems and activate the generator when needed.
Safety: When inexperienced individuals manually handle an ATS, they are at risk of injury, especially during a storm. The highly trained technicians at NMC Cat will provide full installation and setup so you and your employees will not have to hand the equipment.
Simplicity: Automatic transfer switches streamline the power supply process for your generator. During installation, several functions are set to power automatically, and you can pick which are most important, whether it's the lighting, refrigerator, HVAC system or other equipment. With this automatic power renewal system, you won't have to worry about generator operation when the power goes out.
Why Choose NMC Cat?
At NMC Cat, we have been the leading Cat dealer for Nebraska and Pottawattamie County, Iowa, for more than 80 years. We provide our customers with the exceptional Cat equipment and customer service they expect, including:
Expert technical support
Factory-trained technicians
Proactive maintenance services
High-quality equipment
Speedy on-site response
Environmental inspection
And more
For more information, give us a call or complete our online form and we will get back to you as quickly as possible. You can also visit one of our store locations at your convenience to browse our inventory in person.