>
>
>
What Kind of Loader Should You Be Using?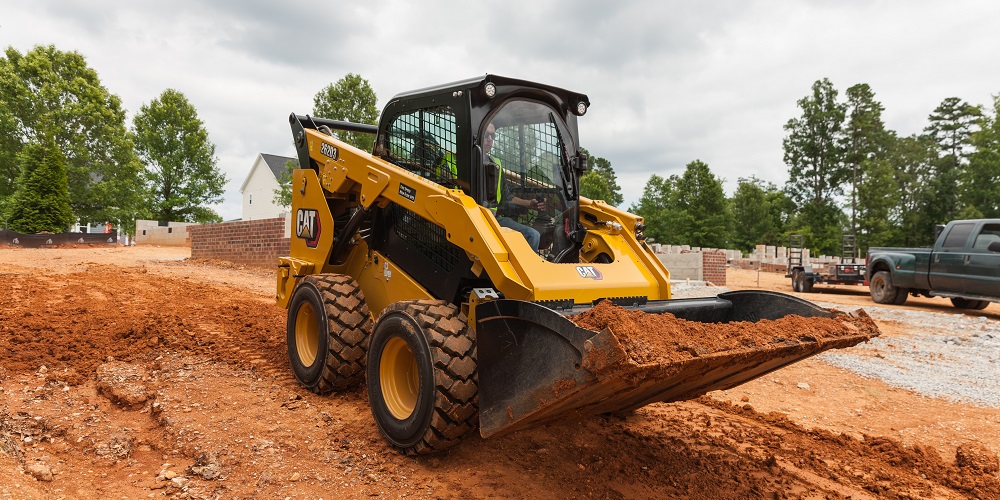 What Kind of Loader Should You Be Using?
Category: Equipment and Solutions
Heavy equipment loaders are some of the most efficient ways to transport raw materials from one site to another. If you work with rocks, building aggregates, grass seed or chunks of concrete, few machines will get the job done as fast as a wheel loader. However, it's important to choose the right build for your heavy-lifting applications.
Wheel loaders are available in different sizes and varieties to meet your expectations for performance.
Backhoe Loaders
Backhoe loaders feature a large bucket on the front and a digging attachment of your choice along the back. These machines are normally equipped with thick-treaded tires rather than tracks for maneuverability. Backhoes make up some of the most powerful wheel loaders on the market, and operators can navigate between sites without having to rely on a trailer. Consider one of these earthmoving machines for piling dirt and clearing debris after demolition.
Skid Steer Loaders
Skid steers handle similar jobs as backhoe loaders, but the machines are much smaller in size. Most skid steers give you the option to lock right- or left-side wheels in place while the opposite tires are free to move for a narrow turning radius. This function makes the machines ideal for tight landscaping jobs, backfilling and trenching.
Compact Track Loader
Differences in a skid steer vs. a compact track loader pertain to how these machines move from one point to another. Skid steers have four wheels, while compact loaders feature tracks to even the distribution of weight. Ride over soft terrains, mud and wet sand without getting stuck.
Dozer Loaders
Dozers can be equipped with loader buckets or blades depending on your applications. Discard scraps in minutes with the capability to lift materials onto the back of a truck. Dozers typically come with tracks to clear massive job sites covered in sand.
Wheel Loaders
Use a wheel or front-end loader to shovel loose soil faster than doing the job by hand. These machines are suitable for leveling out building sites, repairing roads, pushing agricultural waste and handling other diverse tasks.
Factors to Consider When Choosing a Loader
New and used machines from NMC Cat® leave you with plenty of options for your workers. Below are some of the most important considerations when making a loader purchase.
1. Your Applications
Horsepower ranges, equipment dimensions and travel speeds will help you settle on the right loader model for the jobs you plan to take on. Decide whether one machine or multiple loaders are appropriate for your site. You should also consider what types of attachments are compatible with a specific machine before you add it to your fleet.
2. Loading Capacities
Investigate how much a specific loader is able to carry. Bucket capacities can play a role in how productive your crew will be on the job.
3. Price
Will you be investing in one or more loaders for your construction business? We offer flexible financing agreements that work for your budget. Gain access to new and used listings with low hours.
Purchase Loaders a Loader from NMC Cat
NMC Cat wants to help you find the right loader for your construction business in Nebraska. We'll connect you to industry-leading options brought to you by Caterpillar. Browse our new models online and contact us to learn more about our equipment.