>
>
Valley County Maintains 500 Miles of Road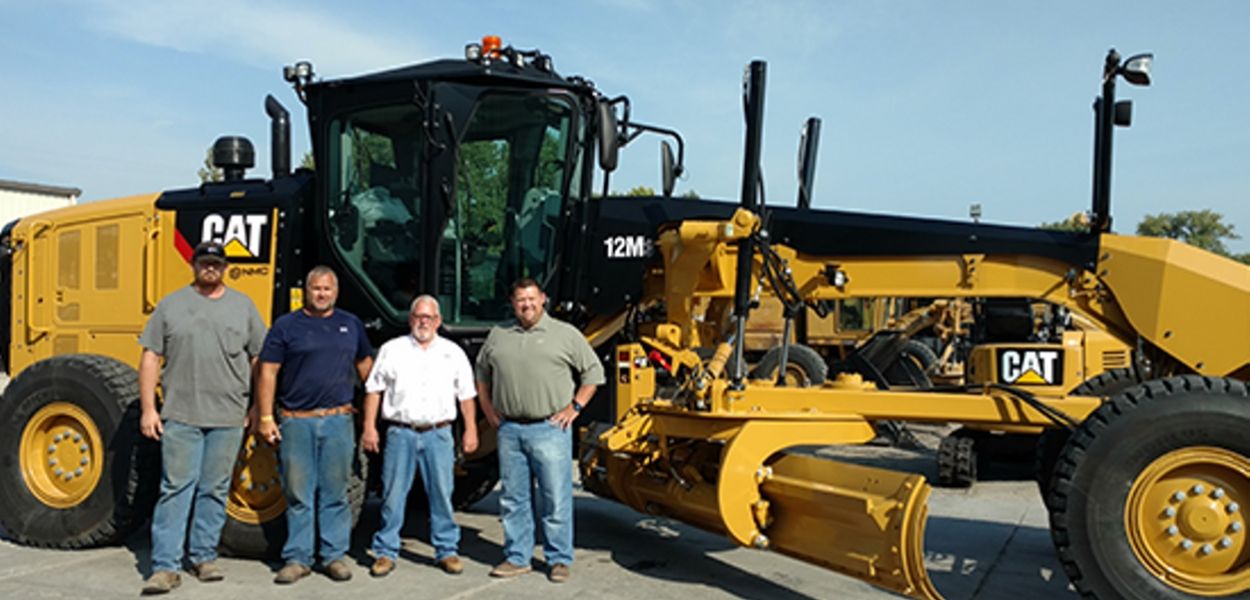 Valley County Maintains 500 Miles of Road
Category: Customer Success Stories
Maintaining 500 miles of road – which includes pavement, gravel, and minimum maintenance – is a big job. In fact, five hundred miles is more road than the stretch of I-80 that runs across Nebraska.
Tasked with the job is a crew of fourteen – which includes twelve machine operators who run ten Cat machines. The oldest machine on the job is a 1998 140H motor grader. In 2016, Valley County purchased two new 12M motor graders, a 938 wheel loader and a used 12H motor grader. The following year they added two more 12Ms to their fleet.
Jay Meyer, Valley County Highway Superintendent, works with Eddie Bomar of NMC Cat for the county's machine purchases. "Eddie always comes through for you and does what you ask him to do. He's a good guy. I'd trust him with my kids," said Jay.
Besides the trust Meyer has in his NMC Cat sales rep, he chooses NMC and Cat machines for many other reasons.
According to Jay, "The sales and service are unbeatable. Parts availability is always right there – if I have a problem, I call service or I give Eddie a call and he always points me in the right direction."
If the county needs to rent equipment to get a job done, they know they can turn to NMC for that as well. "NMC is a one-stop-shop as far as equipment needs," said Jay.
Controlling costs and watching the budget is a top priority. "It's the old adage: you get what you pay for. I look at quality over quantity so-to-speak and in this case a machine may cost more up front but in the long run it doesn't cost more," commented Jay.
Customer Support Agreements (CSAs) with NMC have helped save the county both time and money. With a CSA, the roads crew is able to service their machines at the proper intervals; they have the test kits and the proper filters. By keeping the same machine brands, Jay and his crew don't have to stock different parts for different machines.
According to Jay, "The CSAs have been an advantage for us. They're cost effective because if you service the machine regularly, you may find other problems that could've become bigger problems if left unchecked. By having proper filters right in our CSA box and sample filters, it simplifies the process. We have a CSA on each machine."
Besides the machines and service, Jay turns to NMC because of the people and the relationships he's built. "The relationships are unbeatable not only with Eddie but with Chris Sayers, our NMC Product Support Sales Rep. I've never found anyone at NMC that wasn't friendly and easy to work with. Once I find something that works, I stick with it," said Jay.
"I have a great Board of Supervisors, the best Board anyone would want. They trust me to make the right decisions."
And for Jay, the right decision is an easy one.