>
>
>
Tips for Choosing the Right-Sized Mini Excavator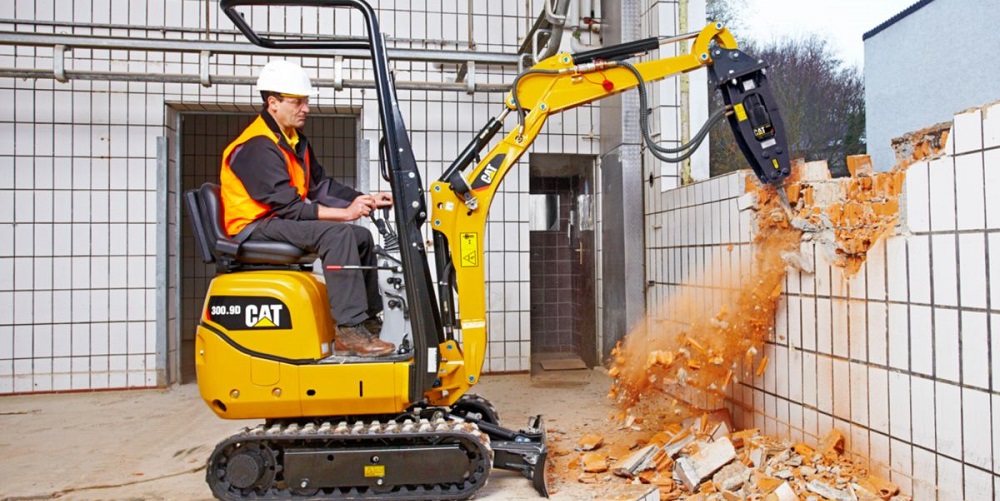 Tips for Choosing the Right-Sized Mini Excavator
Category: Equipment and Solutions
How big is a mini excavator? Also known as compact excavators, this family of machines includes any model that is less than 7 metric tons by weight. These excavators are perfect for navigating tight workspaces.
There are several standard dimensions of mini excavators, so it's important to keep a few key factors in mind as you shop for the right model for your applications.
How to Find Your Optimal Mini Excavator Size
Several factors influence what size mini excavator will perform best for your project. Consider the following to decide which model will meet all your needs.
Size and Shape of Job Site
One of the most obvious things to consider is the nature of the job site, as your excavator needs to be able to maneuver within that space. For this reason, the width of the mini excavator is a crucial consideration.
For the highest accuracy, measure the narrowest parts of your job site and choose an excavator that can navigate those areas.
Type of Work Done
Mini excavators are versatile and can perform many tasks, but some models are built to be more suited for some jobs than others.
Think about factors like how deep you need your excavator to dig and how much weight you need to lift. You can find the mini excavator that's the best size for your project by first considering the capabilities you need it to have.
Tools and Attachments Needed
To go along with determining the type of work you need your excavator to perform, you will also need to decide what kinds of tools and attachments you need on your mini excavator. This requirement will impact the size of excavator you choose as well as the machine's ability to navigate your work area.
Take your required attachments into consideration when deciding on the size of your mini excavator to ensure you will still be able to maneuver it efficiently.
Transportation of the Excavator
Depending on what you have available, you may need to factor transportation into your decision on the size of your new mini excavator. Choose an excavator compact and lightweight enough to be easily towed by the equipment you have available.
Contact NMC Cat for More on the Sizing of Mini Excavators
Getting the right-sized mini excavator for your project will ensure peak productivity and effectiveness. The right model will allow you to navigate your work sites with ease while still performing the necessary tasks to get the job done efficiently.
Contact the pros at NMC Cat for all of your mini excavator needs. We serve customers throughout Nebraska and Pottawattamie County, Iowa, and will be happy to help you find the perfect new machine.