>
>
>
The Most Common Industrial Generator Problems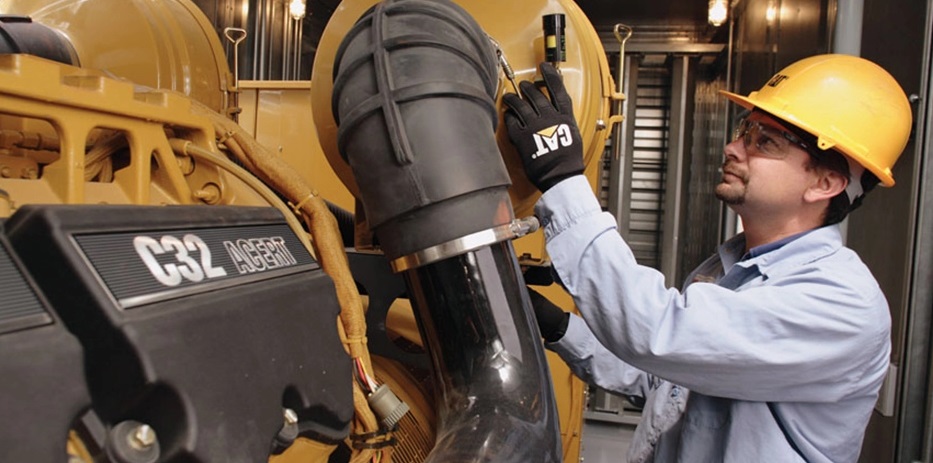 The Most Common Industrial Generator Problems
Category: Equipment and Solutions
When industrial generators aren't working as they should, they can pose a serious risk to safety and business operations. Identifying the source of the issue is the first step in getting your generator back to normal. To help, we've put together some common industrial generator problems and solutions.
Why Would a Generator Stop Working?
With so many components, that question can be tough to answer. Here are some common commercial generator faults to consider.
1. Low Coolant Level
If your coolant levels are low, you may be getting an alarm from your generator. Low levels sometimes occur due to leaks, which often come from failures in block heater hoses. The block heater of the generator can weaken these hoses.
Leaks can also occur when the base tank is overfilled, whether through human error or due to a problem with the pump system. Wet stacking — or the buildup of carbon, lubrication oil, unburned fuel, condensed water and acids in the exhaust system — can also look like a leak.
2. Low Coolant Temperature
When your coolant gets too cool, the cause is usually a faulty block heater. You'll need to fix the issue or repair the block heater to get it working again.
3. Controls "Not in Auto"
If a control panel is set to "Off/Reset" or "Cool Down," it won't start during a power outage. Either of those settings will give a "Not in Auto" alarm. This alarm could also go off if the generator or switch gear is not reset, the breakers are left open or the emergency stop buttons are activated.
4. High Fuel Level
This alert prevents overfilling, and it usually goes off when you're adding fuel. Thermal expansion on especially hot days can also cause an alert. The fault might clear itself, but a manual reset might be necessary in other cases.
5. Generator Stays On
After power returns, the generator may keep running. This issue usually comes from a timer delay in the automatic transfer switch (ATS). The ATS keeps a generator online until the power supply is steady, usually keeping it on for 15- to 30-minute intervals. If the power fluctuates, the timer resets.
Troubleshooting an Industrial Generator
If you're not sure what's wrong with your generator, try running through a checklist of the basics:
Fuel: Make sure that the gauge is accurate and the tank is adequately filled.
Spark plug: Check the spark plug for signs of wear, including heavy carbon buildup, cracks or damaged or burned electrodes. A spark plug tester can also help.
Air filter: Ensure the filter is clear and not clogged. You should be able to hold it up to a light and see the light through the filter.
Battery: Replace the battery if it's more than three years old or if it's been unused for a while. If the battery is weak, you may be able to fix it quickly and temporarily by cleaning it up and tightening it.
Oil level: Make sure there's enough oil in the generator and that it's in good quality.
The best way to avoid problems with your generator is to have robust preventive maintenance and testing performed. Regularly clean and inspect the generator to keep it in good shape.
Commercial Generator Service and Maintenance
While you can fix a few of the most common generator problems yourself, other concerns might require more in-depth service and expertise. The professional team at NMC Cat can conduct field and emergency service when needed. We can also perform preventive maintenance to help you avoid generator problems. Reach out online or call us at 800-628-6025 to talk to a team member today.