The Great Payback Event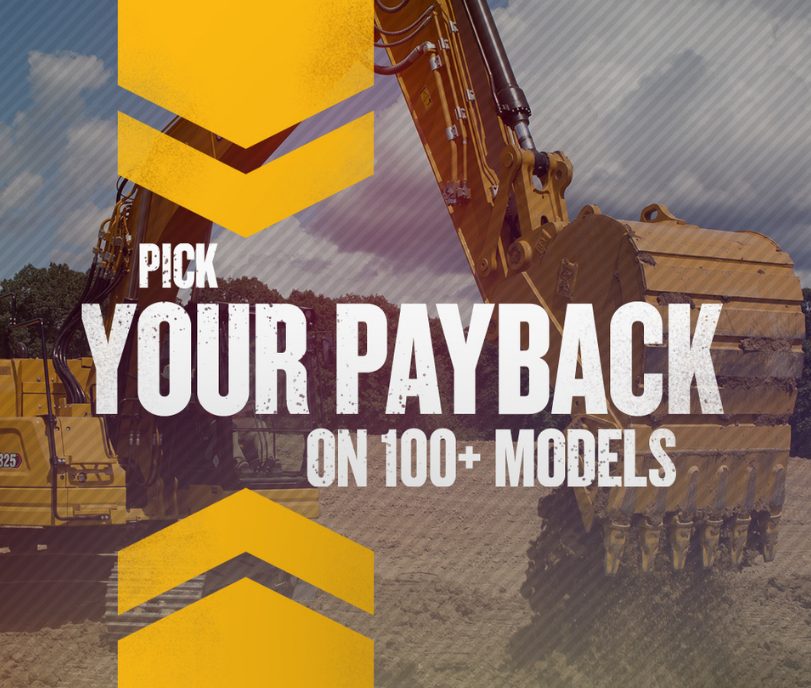 Looking for the biggest possible return on your new machine investment? Start getting a payback right away with Cat® equipment.  During the Great Payback Event, the choice is yours:
2.99% financing for 48 months + CVA
(Reduce your monthly ownership costs and free up cash for other business needs with this great low financing rate.)
or
Fuel Credit + CVA
(Take down your operating costs with account credit for the first 1,500 hours or 24 months of fuel, whichever comes first.)
Whichever choice you make, you'll also get a Customer Value Agreement (CVA) that includes a three-year/5,000-hour Equipment Protection Plan, all planned maintenance with genuine Cat liquid filters and air filters, connectivity with My.Cat.Com or VisionLink® and S•O•S℠ Fluid Analysis with expert dealer support.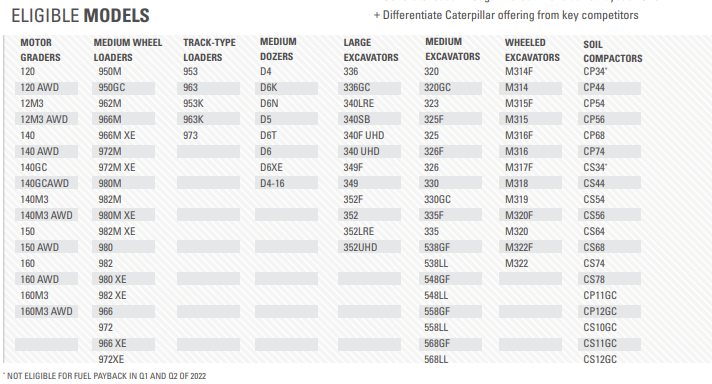 To view equipment models, click here!
To receive a quote, please fill out the below form. A NMC Cat representative will follow up with you with the quote information you requested.