>
>
>
Quick Tip Video — Cat® Equipment Safety Features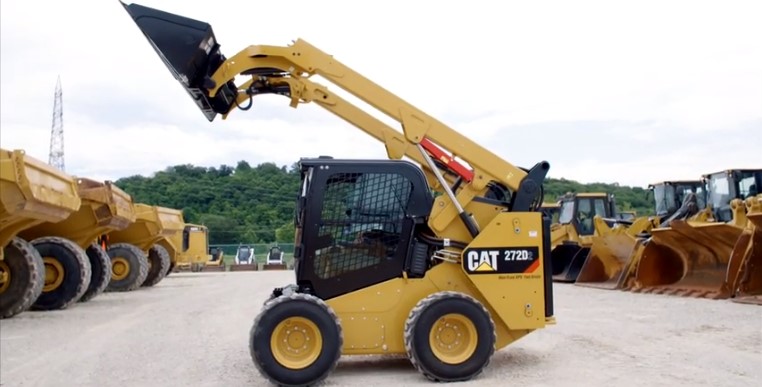 Quick Tip Video — Cat® Equipment Safety Features
Category: Quick Tip Videos
Safety comes first when you're working with heavy equipment. Safe equipment operation involves establishing a job site culture that understands how to mitigate risks. Caterpillar® also does their part to ensure your safety during machine use. Equipment like the Cat D Series Skid Steer Loaders includes features that will protect you from common hazards.
Learn more about these features from today's quick tip video:
Preparing Your Ride for Safe Operation
Upon entering your machine's cab, remember to follow these steps for safe equipment operation:
Enter the cab while having three points of contact to minimize fall risk.
Fasten your seat belt and always keep it on while you use the machine.
Adjust your rearview mirror and side windows to get a clear view of the area.
Turn on your backup camera and make sure it has nothing blocking your view.
Safety Features of D Series Skid Steer Loader From Cat
The D Series of skid steer loaders from Cat comes with plenty of features to protect the operator during use. You can find similar features on many models of Cat equipment. When you're looking for your next Cat machine, ask your dealer about its amenities for safe operation. You'll find the following safety features on the Cat D Series:
Easy-open windows and backup camera: The ability to clearly view your surroundings and communicate openly with your team contributes to a safe job site. D Series skid steer loaders feature backup cameras that will show the area directly behind your machine. They also have windows that are easy to open, making it simpler to communicate with other team members.
Rear exit window: When something blocks the machine's front entry, you can use your skid steer loader's rear exit window to get out.
Parking brake: When a D Series skid steer loader stops, it automatically releases the parking brake. Since the equipment hydraulically releases this brake, it stops your vehicle when the engine stops and it loses hydraulic pressure.
Lift arm service brace: For safer operation, every D Series skid steer loader has a lift arm service brace that one person can install and uninstall.
Seat and arm bar switches: Thanks to their built-in seat and arm bar switches, D Series skid steer loaders won't start if an operator is not in the seat. These switches detect when someone drives the machine to ensure a safe startup.
Unexpected Shutdown Lift Arm Operation
If the machine unexpectedly shuts down, the hydraulic accumulator and dead engine lowering lever will make lowering the lift arm possible.
Safety Tips for Operating Cat Equipment
As you operate your D Series skid steer loader or another heavy machine, try these strategies for safer use:
Stay alert at all times while operating your equipment.
Use hand signals, two-way radios and other resources to communicate clearly with your team.
Wear proper clothing and equipment in extreme weather conditions.
Go to NMC Ca ftor Equipment Solutions
NMC Cat offers equipment sales, rentals and service to hardworking businesses in Nebraska and Pottawattamie County, Iowa. Get the solutions you need by finding a dealership near you.