>
>
>
Quick Guide for Purchasing Used Construction Equipment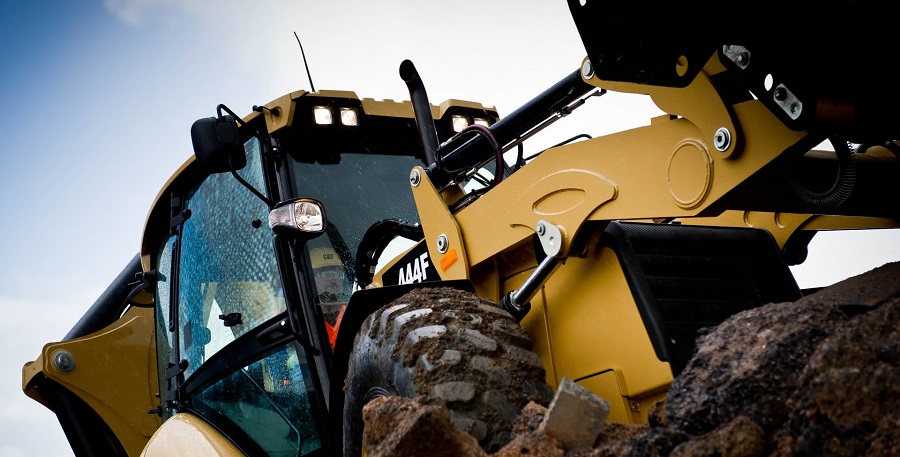 Quick Guide for Purchasing Used Construction Equipment
Category: Equipment and Solutions
Caterpillar® construction equipment is built to last. If properly maintained and operated, you could get a couple of decades of use out of your machines. Because of this longevity, buying used is an ideal choice for many contractors. When you buy used construction equipment, you can save on costs without sacrificing quality.
Picking the right used equipment is crucial, as buying the wrong machines can result in costly repairs and unplanned downtime. Knowing how to buy used heavy equipment comes with experience, but there are several things you can do to get off to a good start. To ensure you make the best investment possible, follow these tips for buying used construction equipment.
1. Consider Your Specific Requirements
Cat® construction equipment is available in many different models, all of which have unique specifications and capabilities. To find the best match for your project or business needs, thoroughly research and analyze your options before making a decision.
At NMC Cat, our expert staff has the knowledge and experience to assist you with your selection. If you're not sure how to buy used construction equipment that fits your needs, contact us today and we will be happy to help.
2. Evaluate the Service History
When equipment is regularly serviced, it will have a longer lifespan. Consistent preventive maintenance enables you to identify issues early and avoid major problems from developing.
If the previous owner of the used equipment you are considering has plenty of service records readily available, that is a good sign that the machine was well-maintained.
Review the service history to make sure that the engine, hydraulics, transmission and suspension system were serviced according to manufacturer guidelines. You can also ask to see oil-sample records, which are one of the best indicators of how well your equipment was maintained. For Cat equipment, these records are known as Scheduled Oil Sampling (SOS).
Take a close look at any recent repairs done on the machine. While certain repairs are necessary, multiple major repairs right before the sale could be a red flag.
3. Inspect Important Systems
Some systems are more difficult and costly to repair than others, and several are particularly essential to the smooth operation of your equipment. If these systems fail, the result will be extended downtime and significant expense. Consider inspecting the following before you buy the machine, whether you check them yourself or have a mechanic do so.
Engine and transmission: Make sure the engine starts smoothly and that there is no smoke coming from the engine when it turns over.
Hydraulics: Check for signs of damage.
Tires/Tracks: Look or measure to see how worn they are.
Chassis: Examine the level of wear on spring coils, bearing and mounts.
Cab: Make sure the cab is in good condition, comfortable and easy to operate.
4. Consider Operating Hours
Operating hours are sometimes overlooked, but they are a crucial checkpoint. Although this is not an exact indicator of the equipment's condition, it does give you a sense of the level of wear and tear you may be dealing with.
Many people assume that the newer the equipment, the better. And while there are many benefits to a newer machine, older equipment with fewer operating hours could be a better choice than a newer model with a higher number.
5. Know the Warning Signs
There are several telltale warning signs that could indicate the equipment was not well maintained. Indicators to look for include:
Difficulty starting the engine
High system temperatures, which can be an early sign of fluid contamination
Smoke near the engine when it starts
Loose bushings or pins in the undercarriage
Oil leaks on or underneath the equipment
Signs of major structural damage
Visible welds on bucket arms or backhoe
Coolant in the oil or vice versa
The appearance of foam in fluid reservoirs
While minor wear and tear and even small dents are typical for used equipment, especially depending on its age, there shouldn't be any major oil, fluid or engine issues.
6. Choose a Reputable Manufacturer
It is essential to choose used equipment produced by a reputable manufacturer because their products are typically better made. It will also make it easier to find replacement parts and technicians who can work on your used equipment.
Caterpillar has been an industry leader for more than 90 years, so starting with Cat products is an excellent choice when buying used machines. Caterpillar has earned its reputation for offering some of the most high-quality, reliable equipment on the market.
7. Purchase Used Equipment Through a Trusted Dealer
One of the essential tips for buying used heavy equipment is to buy from a trusted dealer whenever possible. NMC Cat is the authorized Cat dealer for Nebraska and Pottawattamie County, Iowa. We have a large inventory of used equipment for you to choose from, and you will also benefit from our exceptional support and services.
For more information about our used equipment, contact us today.