.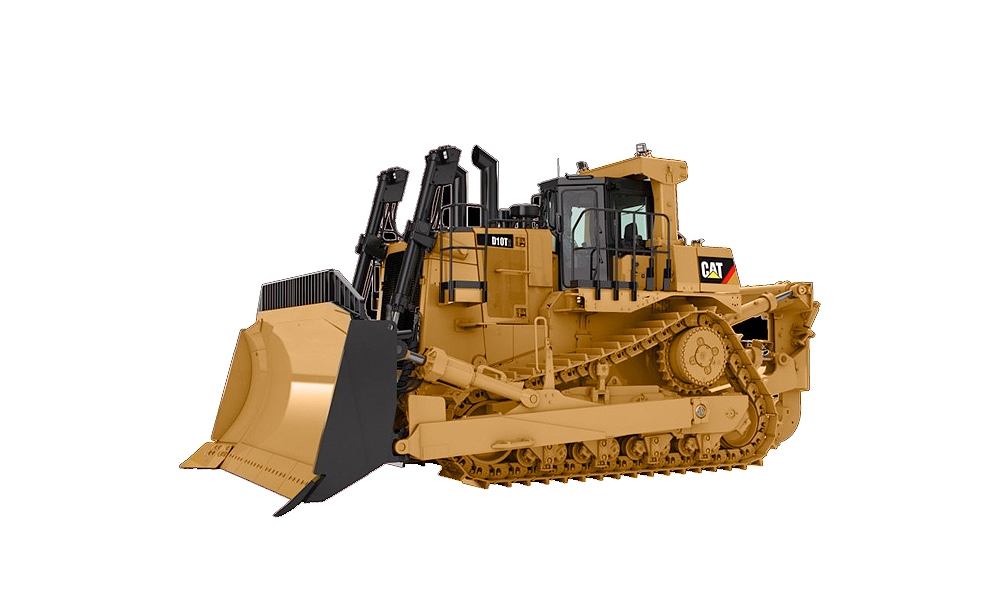 🔍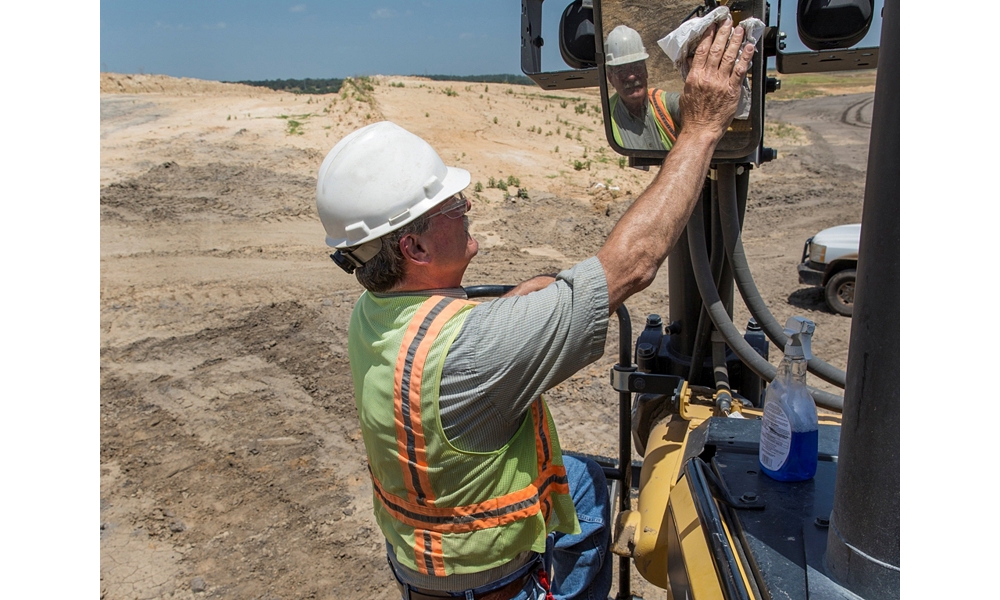 🔍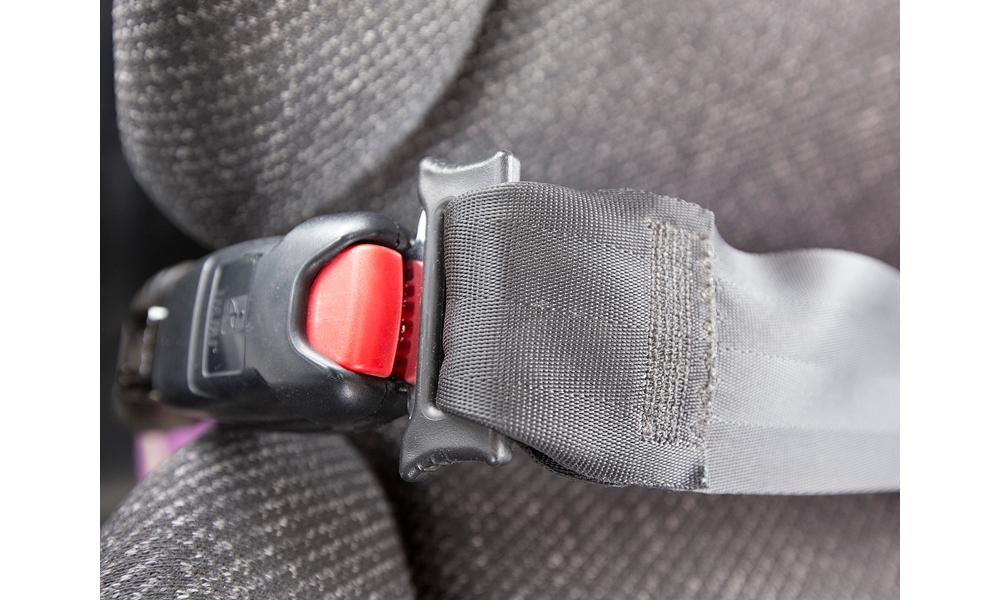 🔍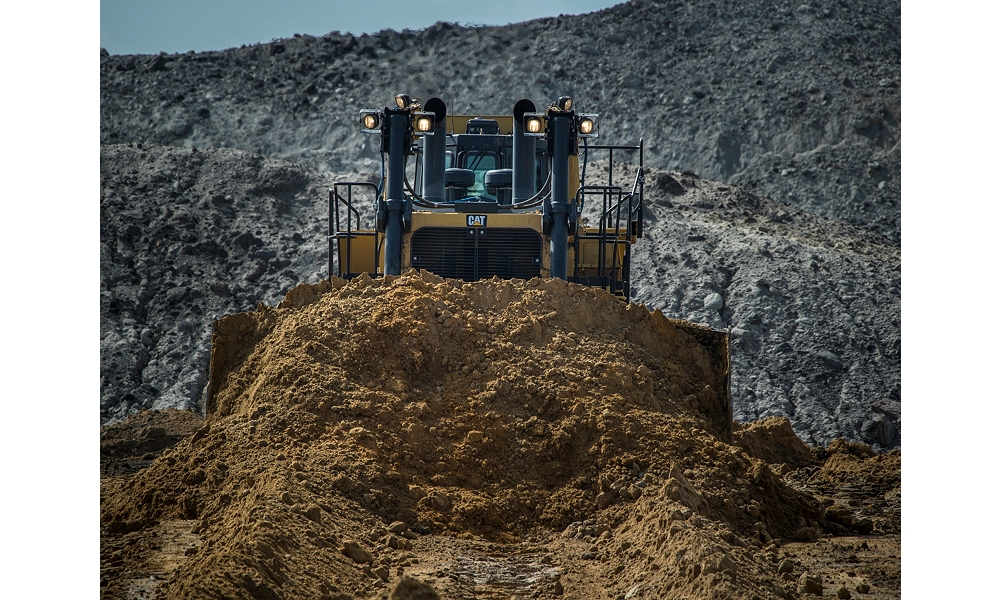 🔍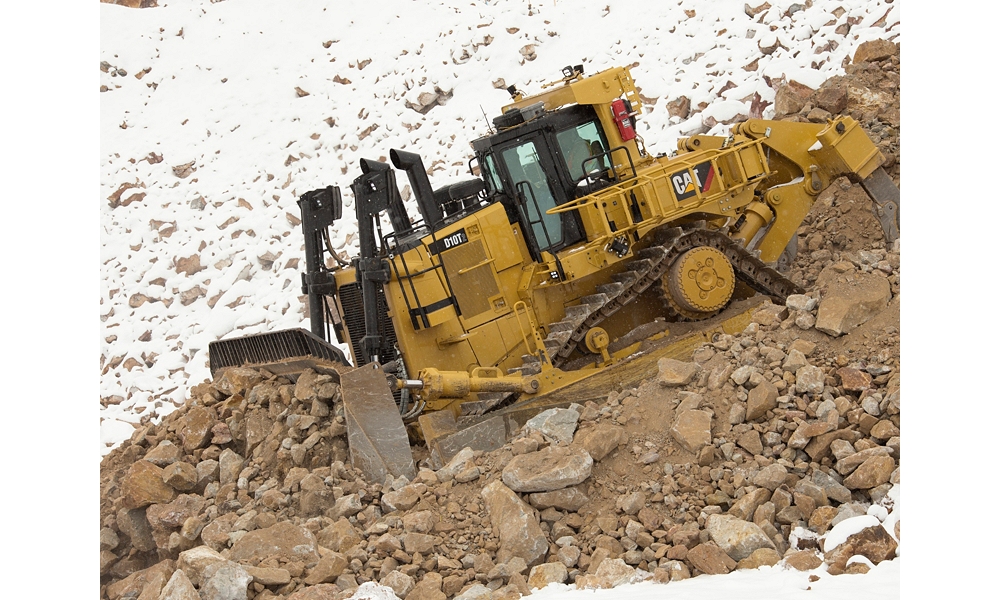 🔍
🔍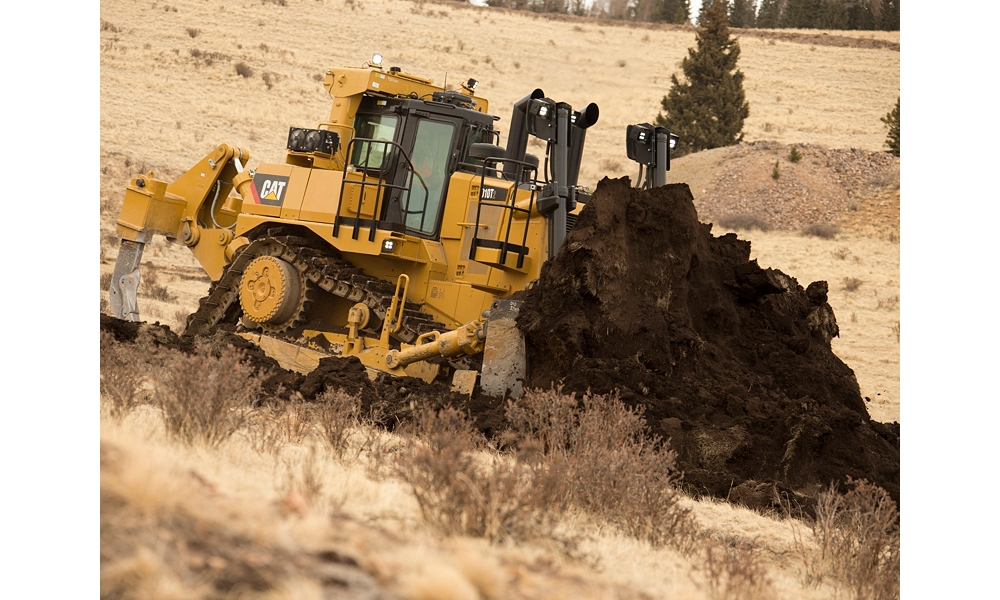 🔍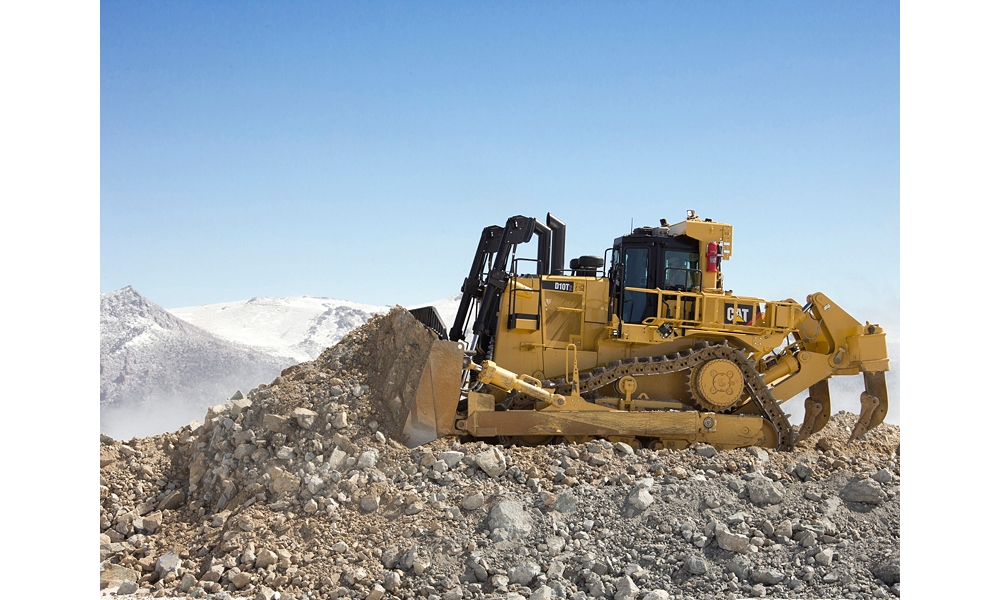 🔍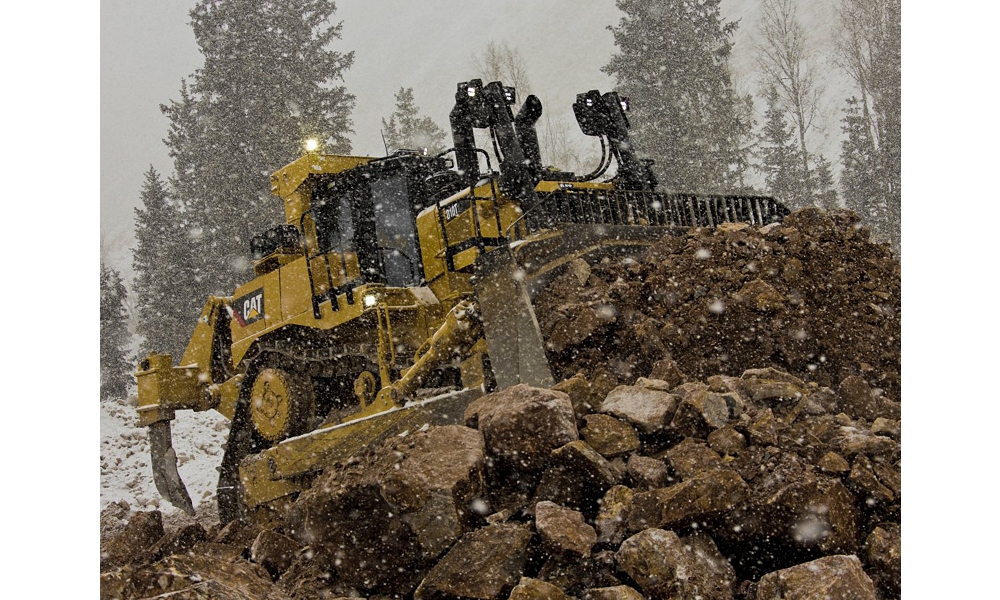 🔍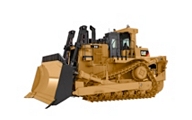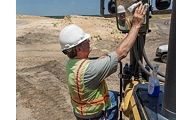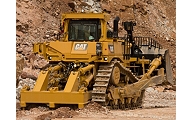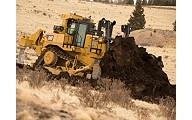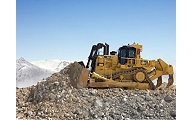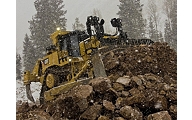 Description
Technical Specifications
Benefits and Features
Equipment
360 View
Engine
Engine Model
Cat® C27
Flywheel Power
600 HP
Bore
5.4 in
Stroke
6 in
Displacement
1648 in³
Engine Power - Gross SAE J1995* (FWD/REV)
471/571 kW (632/766 HP)
Engine Power - ISO 14396 (FWD/REV)
462/562 kW (620/754 HP)
Engine Power - Net SAE J1349/ISO 9249 (FWD/REV)
447/538 kW (600/722 HP)
Engine Power - Net SAE J1349/ISO 9249 DIN (FWD/REV)
608/732 mhp
Emissions
U.S. EPA Tier 4 Final
Net SAE J1349/ISO 9249 (FWD/REV)
447/538 kW (600/722 HP)
Net SAE J1349/ISO 9249 DIN (FWD/REV)
608/732 mhp
Note (1)
*Excludes all fan losses.
Note (2)
Engine ratings apply at 1,800 rpm.
Note (3)
Net power advertised is the power available at the flywheel when the engine is equipped with air cleaner, muffler, alternator, fan, and engine emissions controls as required.
Note (4)
No derating (in FWD gears) required up to 4572 m (15,000 ft) altitude.
Weights
Operating Weight
154700 lb
Shipping Weight
109775 lb
Note (1)
D10T2 Operating Weight includes coolant, lubricants, full fuel tank, ROPS, FOPS cab, SU ABR bulldozer, dual tilt, single-shank ripper with pin-puller, fast fuel, 610 mm/24 in ES shoes, and operator.
Note (2)
D10T2 Shipping Weight includes coolant, lubricants, 10% fuel, FOPS cab, fast fuel, and 610 mm/24 in ES shoes.
Undercarriage
Shoe Type
Extreme Service (ES)
Width - Shoe
24 in
Shoes/Side
44
Grouser Height
3.7 in
Pitch
10.25 in
Ground Clearance
28.5 in
Track Gauge
100.4 in
Length - Track on Ground
152.8 in
Ground Contact Area
7347 in²
Track Rollers/Side
8
Number of Carrier Rollers
1 per side (optional)
Transmission
1 Forward
2.5 mile/h
2 Forward
4.5 mile/h
3 Forward
7.9 mile/h
1 Reverse
3.2 mile/h
2 Reverse
5.6 mile/h
3 Reverse
9.8 mile/h
Type
3-speed planetary powershift
Transmission Clutch Diameter
17.1 in
Service Refill Capacities
Fuel Tank
314.4 gal (US)
Cooling System
47.6 gal (US)
Engine Crankcase*
18 gal (US)
Power Train
60.8 gal (US)
Final Drive - Each
6.1 gal (US)
Roller Frames - Each
16.9 gal (US)
Pivot Shaft Compartment
8.7 gal (US)
Hydraulic Tank
34.6 gal (US)
Note
*With oil filters.
Hydraulic Controls
Pump Type
Variable displacement piston
Bulldozer Relief Valve Setting
4061 psi
Tilt Cylinder Relief Valve Setting
2944 psi
Ripper - Lift - Relief Valve Setting
4061 psi
Ripper - Pitch - Relief Valve Setting
4061 psi
Note (1)
Pump output measured at 1,800 rpm engine speed.
Note (2)
Electro-hydraulic pilot valves assist operations of ripper and dozer controls.
Note (3)
Complete system consists of pump, tank with filter, oil cooler, valves, lines, and control levers.
Combined Pump Output - Implement
100.4 gal/min
Steering and Brakes
Hydraulically Applied Multiple-disc Steering Clutch
15.4 in
Spring Applied Multiple-disc Brake
15.4 in
Standards
FOPS
Falling Objects Protective Structure (FOPS) meets the following criteria: ISO 3449:2005 LEVEL II.
ROPS
Rollover Protective Structure (ROPS) meets the following criteria: ISO 3471:2008.
Sound (1)
The exterior sound pressure level for the standard machine (ISO 6395) is 115 dB(A)/111 dB(A) (sound suppressed).
Sound (2)
The operator equivalent sound pressure level (ISO 6396) is 77 dB(A)/74 dB(A) (sound suppressed).
Air Conditioning System
Air Conditioning
The air conditioning system on this machine contains the fluorinated greenhouse gas refrigerant R134a (Global Warming Potential = 1430). The system contains 1.9 kg (4.2 lb) of refrigerant which has a CO2 equivalent of 2.717 metric tonnes (3.0 tons).
Dimensions (Approximate)
Drawbar Height (Center of Clevis)
34 in
Ground Clearance*
28.5 in
Height - FOPS Cab*
161.3 in
Height - ROPS/Canopy*
173.5 in
Height - Top of Stack*
171.5 in
Length - Basic Tractor - With Drawbar
220.4 in
Length - Track on Ground
152.8 in
Length - With Multi-Shank Ripper
285.1 in
Length - With SU-Blade
292 in
Length - With Single-Shank Ripper
278.8 in
Length - With U-Blade
305.1 in
Overall Length - Basic Tractor
209.6 in
Overall Length - SU-Blade/SS Ripper
360.6 in
Track Gauge
100.4 in
Width - Over Trunnions
147.1 in
Width - Without Trunnions - 610 mm/24 in ES
129.6 in
Track Roller Frame
Oscillation
13.8 in
PERFORMANCE & EFFICIENCY
The D10T2 is powered by the Cat C27 engine, which delivers power and reliability, ensuring top performance, high productivity and exceptional service life.
The engine performs at full rated net power with a high torque rise of 21% (in forward gears), allowing the D10T2 to doze through tough material.
The engine is matched with a high-efficiency torque converter and electronically controlled power-shift transmission.
Bogie suspension allows the track to conform to ground conditions, delivering higher traction and less slippage.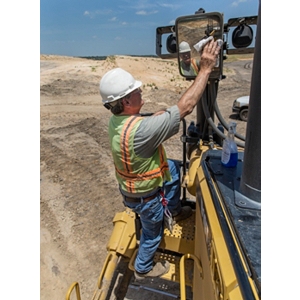 OPERATOR COMFORT
The Cat Optimized Seat has six-way adjustment control for optimal support and comfort. Seat side bolsters restrain side-to-side movement, especially when working on side slopes.
The automatic climate control system automatically adjusts heating and air conditioning controls to maintain a consistent cab temperature throughout the day.
Low-effort electronic steering, ripper and dozer controls are easily accessible and provide sure, precise maneuvering.
The elevated sprocket and suspended undercarriage work together, increasing traction, absorbing impact and reducing shock loads transferred to the undercarriage for a smoother, more comfortable ride.
The D10T2 offers three options to control operator sound and spectator sound levels.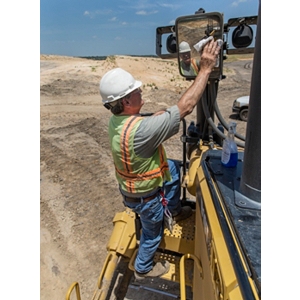 SAFETY
The tapered hood, notched fuel tank and narrow ripper carriage give the operator a clear line of sight to front and rear work areas.
The Seat Belt Warning System reminds the operator to engage the seat belt anytime the key is on, while the Operator Not Present monitoring system locks out the powertrain and hydraulics under certain conditions.
A factory-installed fire suppression system and several lighting package options are available.
An optional powered access ladder and strategically placed grab handles, plus non-slip steps and decking, improve access and egress.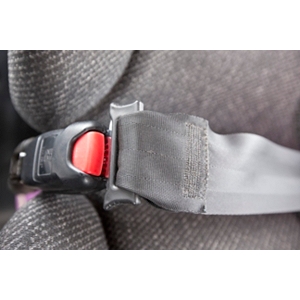 PRODUCTIVITY
The Advanced Productivity Electronic Control System (APECS) is a key contributor to improved speed shift performance and quality.
Enhanced Autoshift (EAS) improves fuel efficiency and productivity by automatically selecting the optimal gear and engine speed combination based upon powertrain load and desired ground speed.
Bi-directional shift allows the operator, by just making a directional change, to automatically select the desired forward and reverse gears or the desired forward and reverse speeds when EAS is activated.
A single-stage torque converter with output torque divider sends 75% of engine torque through the converter and 25% through a direct drive shaft for greater driveline efficiency, higher torque multiplication and ease of operation.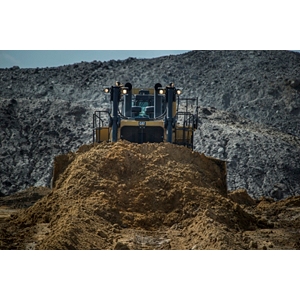 TECHNOLOGY & INNOVATION
Product Link™ enables the remote transmission of information about the location, operation and condition of equipment.
Automated Blade Assist (ABA) (optional) increases efficiency while reducing operator workload, making use of preset blade pitch positions for the load, carry and spread portions of cycle.
AutoCarry™ (optional) automates blade lift to maintain desired blade load, improve load consistency and reduce track slip.
Automatic Ripper Control (optional) automatically controls ripper height to limit track slip, reducing operator fatigue.
Optional Cat MineStar™ Solutions include a suite of safety technologies, fleet management solutions, equipment health offerings and high-precision guidance technologies, as well as multiple levels of remote operation.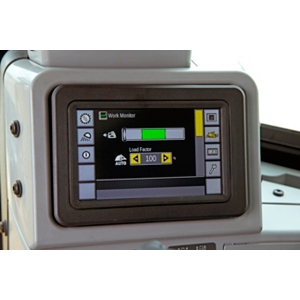 SERVICEABILITY
The ground-level service center mounted on the ripper cylinder or counterweight provides easy access to the lighting switch and engine shutdown switch.
Standard in the engine compartment, the high-speed oil change system allows control of fluids while increasing the speed of oil changes for both the engine and powertrain. It can be serviced at ground level.
The fast fuel system at ground level, with positive fuel shut-off to prevent fuel spillage, can reduce fuel waste and decrease downtime.
BLADES & ATTACHMENTS
A wide variety of Cat blades is available for the D10T2. All blades feature a strong box-section design that resists twisting and cracking. Blades are made of high tensile strength steel that stands up to the most demanding applications.
Special application blades include coal stockpile blade, cushion dozer blade, reclamation blade and wood chip blade.
Specialty attachments include single-shank ripper, multi-shank ripper and an optional deep-shank tooth ripper.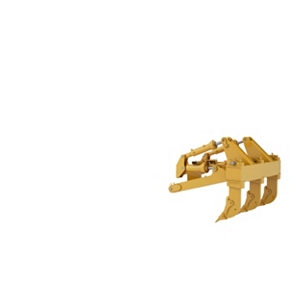 BUILT TO GO THE DISTANCE
The frame is built to absorb high-impact shock loads and twisting forces encountered during severe dozing and ripping applications. The redesigned roller frames consist of three main castings to resist bending and twisting.
Frame, powertrain and main components are built to be rebuilt — for a cost-effective second life of like-new performance at a fraction-of-new price.
The main case elevates the final drives well above the ground-level work area to protect them from impact loads, abrasion and contaminants.
Heavy-Duty Extended Life (HDXL) undercarriage with DuraLink is built tough to stand up to high-impact and highly abrasive environments and applications.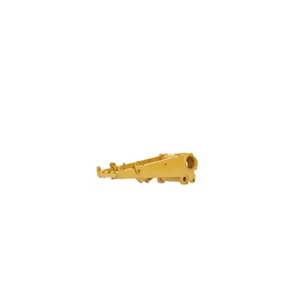 Standard Equipment:
Electrical

Alternator, 150 amp
Back up alarm
Batteries, 12-volt (2), 200 amp-hour
Converter, 12-volt, 10 amp and 20 amp
Diagnostic connector
Horn, forward warning
Light, engine compartment
Lighting system, 8 Halogen
Starting receptacle

Operator Environment

Air conditioner and heater
Armrest, adjustable
Cab, FOPS
Deactivation switch, hydraulic controls
Decelerator, pedal
Finger Tip Control (FTC) steering
Governor switch, electronic
Hydraulic system, electronically controlled
Information display – Multi-color
Mirror, rearview
Radio ready, entertainment
ROPS rollbar
Seat belt, retractable 76 mm (3 in)
Seat, cloth, air suspension
Wipers, intermittent, low and high speeds
Work monitor

Power Train

Aluminum bar-plate radiator, 6 fpi
Aftercooler, air-to-air
Air filters, dual with precleaner
Cat C27
Coolant, extended life
Shift management:
– Advanced Productivity Electronic Control System (APECS)
– Enhanced AutoShift (EAS)
Engine Idler Shutdown Timer
Ether starting aid, automatic
Hydraulic demand fan
Fast fuel system
Four planet, double-reduction planetary final drives
Fuel priming pump, electric
High speed oil change system
Mufflers, dual
Parking brake, electronic
Prescreener
Separator, water/fuel
Thermal shields, exhaust
Torque divider
Transmission, powershift:
– (3F/3R speeds)

Safety And Security

Anchorage points
Fender guard rails
Heavy duty steps and handles
Operator Not Present Monitoring System
Seat belt warning system
Slope and side-slope monitor

Undercarriage

610 mm (24 in) Extreme Service track shoe
Equalizer bar end pin grease fittings, remote
Rollers and idlers, lifetime lubricated
Sprocket rim segments, replaceable
Suspension-type undercarriage, eight-roller tubular track roller frame (carrier roller ready)
Three bolt idler caps
Track adjusters, hydraulic
Track guides
Two-piece master links

Other Standard Equipment

Auto-blade assist – Dual tilt required
Bottom guard
CD ROM parts book
Ecology drains
Engine enclosure
Fluid sampling ports
Grade control ready
Ground level service center
Hydraulic system, electronically controlled load sensing
Mounting, lift cylinders
Ripper hydraulics
Vandalism, protection (8 caplocks)
VIMS 3G
Product Link (Satellite)
Optional Equipment:
Bulldozer Attachments

10SU Abrasion resistant blade
10SU Abrasion resistant blade, black
10SU Push plate
10U No wear plate
10U Abrasion resistant blade
10U Abrasion resistant blade, black

Guards

Bottom guards, cushion dozer
Bottom guards, front counterweight
Bottom guards, partial
Bottom guards, sealed
Guard, fan debris
Guard, undercarriage idlers
Mounting GP, rear screen
Screens, grill door

Operator Station

Air conditioner:
– Fender
– ROPS
Cab glass:
– 276 kPa (40 psi)
– Dual pane impact resistance glass
Operator arrangement:
– 5th Percentile Arrangement
– Quick opening floor plates
Powered precleaner
Seat, air suspension:
– Cloth, heated and ventilated
– Vinyl
Visibility arrangement:
– Single camera
– Dual camera
– Mirrors
Window shades

Power Train

Coolant, arctic
Engine prelube
Final drives:
– Clamshell guard
– Cold weather
– Guarded
Lubrication, arctic
Copper Grommetted Tube Radiator
Reversible cooling fan
Remote high speed oil change system:
– Ripper
– Counterweight

Rear Attachments

Counterweight:
– 3 slab with hitch
– 4 slab with hitch
CapSure hammerless installation and positive retention system:
– Single shank
– Multi shank
– Single shank deep
Drawbar, rear
Multi shank ripper:
– Deep shank
– Standard shank
Single shank ripper:
– Push block with pin puller
– Standard shank
– Standard shank with pin puller
Ripper mounting:
– Standard
– Wide track

Safety And Security

Access arrangement
Fire suppression ready
Fire suppression installation
Fuel tank, platform ready
Lights:
– Halogen, twelve
– HID
– LED
– LED, high intensity
Powered access ladder
Rear access platform

Special Arrangements

High debris
Sound
Stockpile

Technology

Machine control, performance:
– AutoCarry
– Automatic ripper control
Command for Dozing
Terrain for Grading:
– with blade control

Undercarriage

Carrier rollers
Carrier rollers, cold weather
Tracks, PPR, sealed and lubricated:
– 610 mm (24 in) Extreme Service Trapezoidal Hole
– 610 mm (24 in) Super Extreme Service
– 610 mm (24 in) Extreme Service Scallop Resistant
– 610 mm (24 in) Super Extreme Service Scallop Resistant
– 610 mm (24 in) Super Extreme Service Scallop Resistant Round Hole
– 710 mm (28 in) Extreme Service
– 710 mm (28 in) Super Extreme Service
– 710 mm (28 in) Extreme Service Trapezoidal Hole
– 710 mm (28 in) Extreme Service Scallop Resistant
– 710 mm (28 in) Super Extreme Service Scallop Resistant
– 710 mm (28 in) Super Extreme Service Scallop Resistant Round Hole
– 760 mm (30 in) Extreme Service Clipped
– 760 mm (30 in) Super Extreme Service Clipped
– 786 mm (31 in) Extreme Service
– 786 mm (31 in) Extreme Service Trapezoidal Hole
– 786 mm (31 in) Extreme Service Scallop Resistant ARM
Undercarriage arrangements:
– Abrasion resistant
– Cold abrasion
– Cold weather
– Guarded
– Sound

Other Attachments

Automatic lubrication system
Fire suppression ready
Fire suppression installation
Fuel lines, heater
Grease points, grouped
Heater, engine coolant
Hydraulic, dual tilt
Hydraulic, dual tilt, cushion dozer
Hydraulic, single tilt, cushion dozer
Main frame, cushion dozer
Starting cold weather