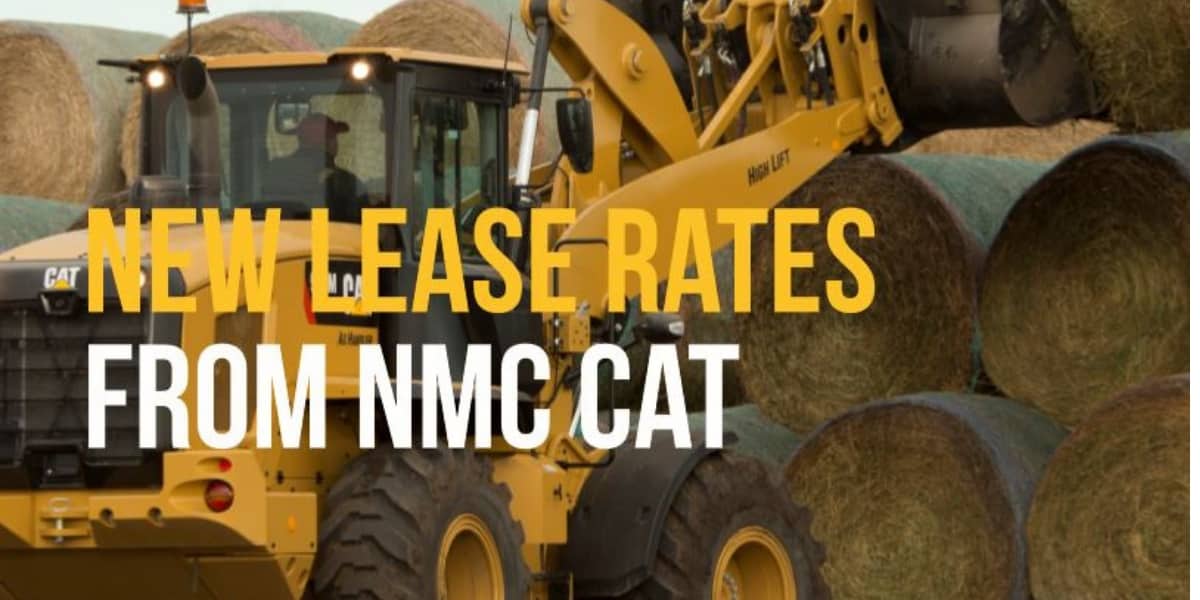 NMC Lease Offer
Category: Specials
NMC Cat lease packages delivery reliability with no money down and an affordable monthly payment.
Cat equipment can be the workhorse of your operation. And at NMC, you'll experience industryleading customer support that will help keep you on the job.
MACHINES INCLUDE: CAB, HEAT, AIR CONDITIONING, GENERAL PURPOSE BUCKET, QUICK COUPLER, BACKUP CAMERA, RADIO, TWO SPEED
Terms and Conditions:
Offer valid through December 31, 2019. Valid for qualifying customers and subject to credit approval. Payment shown is based on a 48-month lease, 500 hours usage per year (2,500 hours total), does not include sales tax, and is based on current interest rates. Contact your NMC representative for details or to learn about buyout or lease extension options. Offer may be changed or cancelled without notice.