>
>
>
Managing Your Construction Equipment With VisionLink®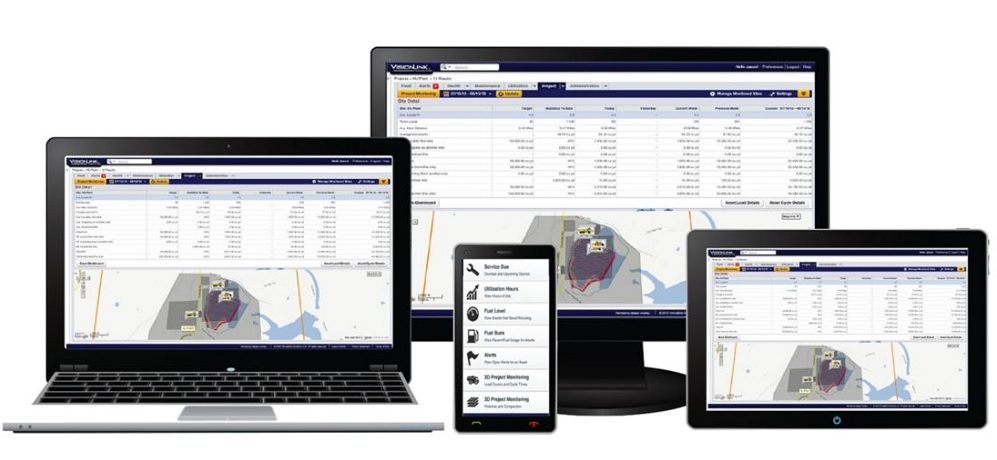 Managing Your Construction Equipment With VisionLink®
Category: Equipment and Solutions
Monitoring your equipment for required maintenance is a crucial aspect of construction work. Catching issues that could otherwise go undetected and result in major machine damage can save you time and money, especially when working on a big project with tight deadlines.
With VisionLink, you get consistent access to detailed data regarding the condition of your equipment, making it easy to monitor your machine in real time and ensure it is in good condition.
What Is VisionLink and How Does It Work?
VisionLink is a suite of online applications that use GPS and cellular-based technology to gather and store data about your machine. This data can help you detect minor problems before they turn into something more serious, reducing the risk of unplanned downtime in the middle of important tasks.
To use VisionLink, hardware called Product Link™ must first be installed on your Cat® equipment. Product Link™ can then collect information about your machine to track its overall condition, including data regarding fuel consumption, hours of operation and more.
VisionLink is designed to be intuitive and easy to set up, even if it is your first time using a remote equipment monitoring application. You can access all of the data VisionLink provides online and get updates on your machine's health as soon as the hardware performs an evaluation.
What Are the Advantages of VisionLink?
VisionLink provides immediate access to internal statistics and data regarding your equipment. With VisionLink, you can easily track and complete required maintenance tasks to ensure your machines stay in optimal condition and provide maximum uptime.
You can also easily accomplish the following using VisionLink:
Get email and text updates: Sign up for text messages or alerts delivered directly to your inbox so VisionLink can instantly notify you of any issues.
Schedule routine maintenance: Know in advance when to schedule maintenance and repairs to keep your equipment in good condition.
Increase productivity: View productivity stats and monitor idle time to identify trends in performance.
Track the location of your entire fleet: Access the precise location of your equipment at all times.
Contact Us to Learn More About VisionLink
The ability to accurately monitor your equipment in real time is a strong competitive advantage in the construction industry. Get started with VisionLink to receive access to detailed, customized reports and records about your machine's condition and usage statistics so you can keep it running smoothly and stay at your most efficient.
To learn more about VisionLink, contact the expert team at NMC Cat. You can also speak with a representative at 800-628-6024.