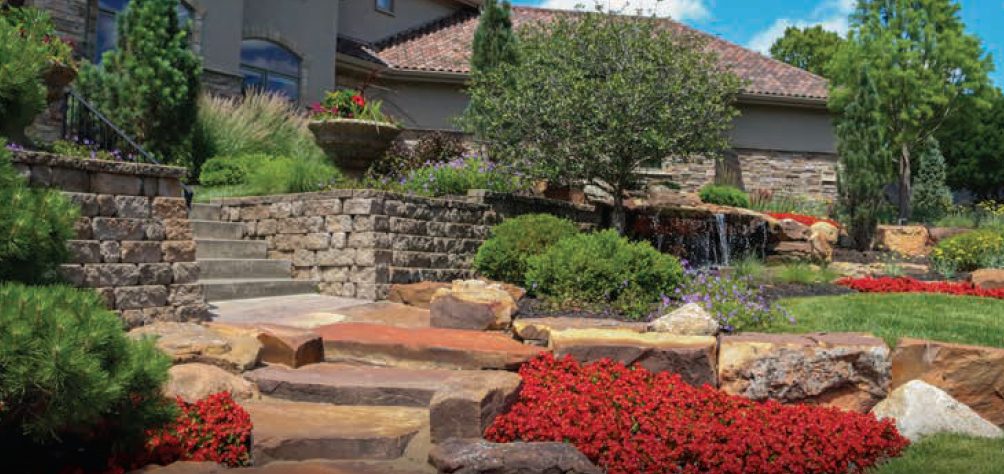 Lanoha Nurseries
Category: Customer Success Stories
As Nebraska's largest full-service landscape design company and nursery, Lanoha Nurseries designs, builds and maintains a variety of new and existing landscapes, while offering homegrown trees, plants and mulch.
What began in 1974 as a one-man operation on the rural west side of Omaha has grown to become one of the Midwest's largest landscape design, construction and plant nurseries.
Backbone of the Business
When it comes to its equipment fleet, a mix of 25 Cat® Skid Steer Loaders and Compact Track Loaders comprise what Lanoha calls "the backbone of the business." After dark, the compact machines can be seen lighting up the night as they whir about in constant motion moving materials within Lanoha's yard.
The company's Cat fleet also includes a dozen mini excavators and compact wheel loaders, medium wheel loaders, small to medium-size excavators, and two 953 Track Loaders.
"If it involves site prep or anything within our growing operation, we use a skid steer loader and a mini excavator for a multitude of needs," says president Chris Lanoha. "As laborers become more difficult to find, we have become as mechanized as possible. The Cat skid steers and mini excavators have really become probably one of the most important components in our business."
Adds manager of operations and equipment Jared Romick:
"We're running 25 Cat skid steers and compact track loaders, and we put them through the paces pretty much every day. We're running eight to 10 hours every day with every one of those machines. When you're in a machine for eight to 10 hours a day and it's beating on you, that's not pleasant. But with our Cat equipment everything we've had so far has been a comfortable machine to run. And that's important."
When Lanoha Nurseries first started, it had a small mixed fleet of machines.
"I grew up operating a lot of used equipment, and I've always respected the Cat name," Chris says. "We always said if we could ever get to that point, Caterpillar would be our equipment manufacturer of choice. As our business has grown, quality means everything to us as a company, and we try to align with first-rate vendors and manufacturers. I think Caterpillar is on top of its game, and that's why we rely on Cat machines and NMC (Nebraska Machinery Co.) for parts and service support."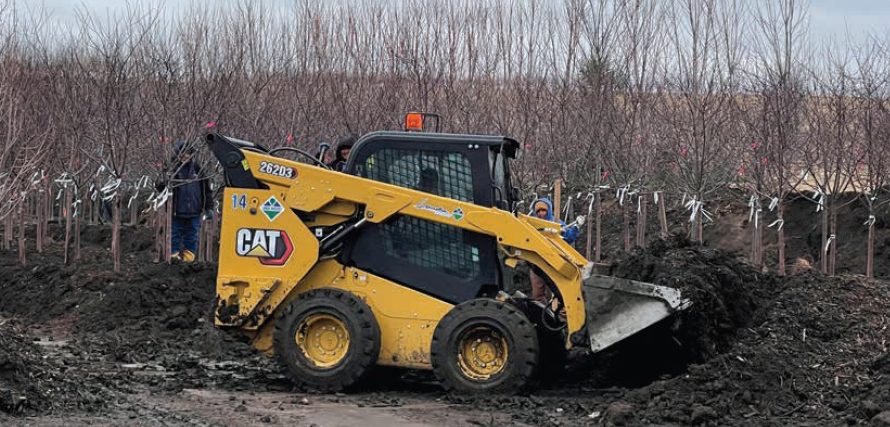 Uptime is critical
Lanoha runs its Cat compact machines continuously—often seven days a week, 24/7 on a lot of its operations. "Equipment is a big part of our business," Chris says. "The Cat skid steer loaders, wheel loaders and excavators enable us to do what we do. We're a hard-pushing and hard-operating company, and the Cat equipment is right there, working side-by-side with us.
"We can't afford downtime, so I needed an equipment manufacturer and a local dealer that works hand-in-hand with us," he continues. "And our Cat equipment has been awesome—it's been rock solid."
"I've used other equipment brands that were down for three to four weeks at a time because parts weren't available," Chris says. "That has never happened with our Cat machines. But when there is an issue, Caterpillar and Nebraska Machinery stand behind their equipment. The parts and service support has been a very key component as we grow."