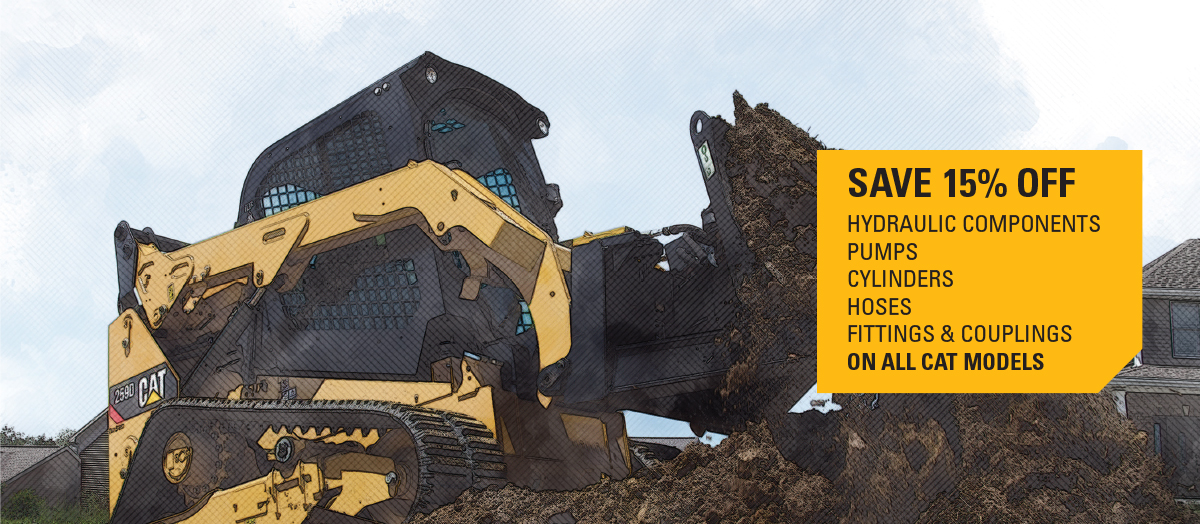 Save 15% Off Hydraulic Parts
It's hard to believe that poor hydraulic system performance is something you wouldn't notice. But our research shows that often hydraulic system wear occurs slowly. By the time operators notice poor breakout force, cylinder drift or reduced hydraulic pressure—your production has already been reduced and you're losing money. The good news is we've put together a targeted set of hydraulic services to protect your machine and your bottom line.
SIGNS YOUR HYDRAULIC SYSTEM MAY HAVE ISSUES:
+ NOISY  OPERATION
+ PROBLEMS  WITH HYDRAULIC OIL FLOW
+ LEAKS   FROM CYLINDERS, HOSE, PUMPS OR MOTORS
+ INCORRECT   HYDRAULIC PRESSURES
+ EXCESSIVE   HEAT
+ CYLINDER DRIFTING   OR SLOW IMPLEMENT SPEEDS
+ POOR BREAKOUT FORCE   DOESN'T DIG THE WAY IT USED TO
+ POOR BUCKET FILLS   SEEMS LIKE LESS POWER
We're here to help keep your equipment running like new. A Customer Value Agreement from NMC Cat gives you peace-of-mind and confidence that your machines are ready to work. Learn about the benefits of a CVA.