>
>
>
How Safety Training Can Benefit Your Business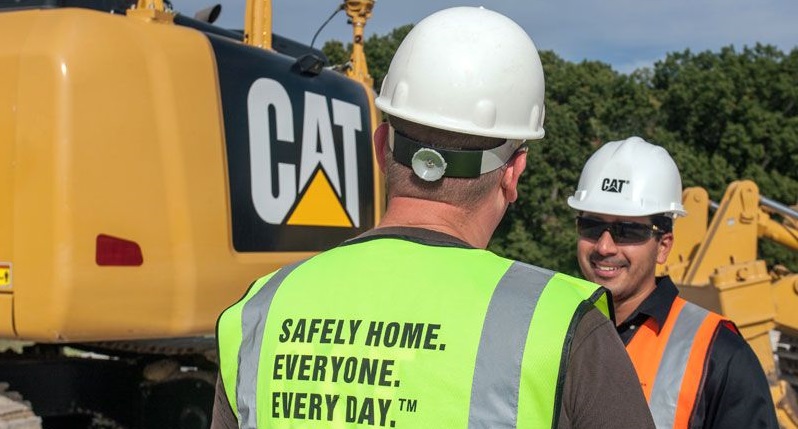 How Safety Training Can Benefit Your Business
Category: Equipment and Solutions
Safety training is vital for the success of your business operations. Enacting a training program will help keep your employees and pedestrians safe while also ensuring that your equipment is being used properly. At NMC Cat, we know the many benefits of safety training, so we offer our customers a variety of training packages to choose from.
Contact us today to arrange training programs that can help you:
1. Prevent Accidents and Injury
The most crucial benefit of safety training is creating a safe environment for your employees, pedestrians and site visitors. When equipment operators are properly trained on the safety features of the equipment, they will know how to handle any hazardous situations that may arise. Avoiding accidents involving people is critical, and even minor injuries caused by your equipment can lead to a loss of business and damage your reputation.
Even if people are not harmed in an equipment accident, your machinery might be. Damage to your equipment could result in expensive repairs and loss of profit while machines are out of commission.
Providing safety training for your employees is one easy way to prevent accidents and injuries from occurring.
2. Extend the Life of Your Equipment
In addition to covering specific safety features on various machines, safety training also teaches your employees how to properly operate the equipment. If your machinery is not used correctly, it can suffer damage ranging from excessive wear and overheating to even system or part failure. These problems will affect your equipment's performance and reduce its life expectancy.
Overall, safety training is an essential tool to help you get the best performance and the longest lifespan out of your equipment.
3. Save You Money and Time
Although safety training is an added business cost upfront, it will save your company time and money over the long run. You make a major investment in all of your employees and equipment, and to protect that investment, it's crucial to ensure that your employees are using the machines properly. Training will help avoid issues like accidents, injury, equipment damage and system failure, minimizing repair expenses and keeping your business fully operational.
Safety Training With NMC Cat
At NMC Cat, customer safety is our top priority. That's why we offer only the best equipment and services, including valuable safety training packages. All of our safety courses are taught by factory-certified instructors and feature both classroom and hands-on training, and we can customize our classes to fit your needs.
The safety training packages we offer include:
Aerial work platform operator training: Qualifies employees in the safe operation of vertical mast products, scissor lifts and boom lifts in accordance with ANSI standards.
Telehandler operator training: Qualifies employees to safely use telehandlers in accordance with OSHA standards.
Lift truck operator training: Qualifies employees to safely operate a lift truck as specified by OSHA.
To schedule a safety training session with NMC Cat, call us at 800-628-6025 or complete our online contact form and we will get back to you as soon as possible.