>
>
>
How Cat® Technology Is Changing the Future Of Construction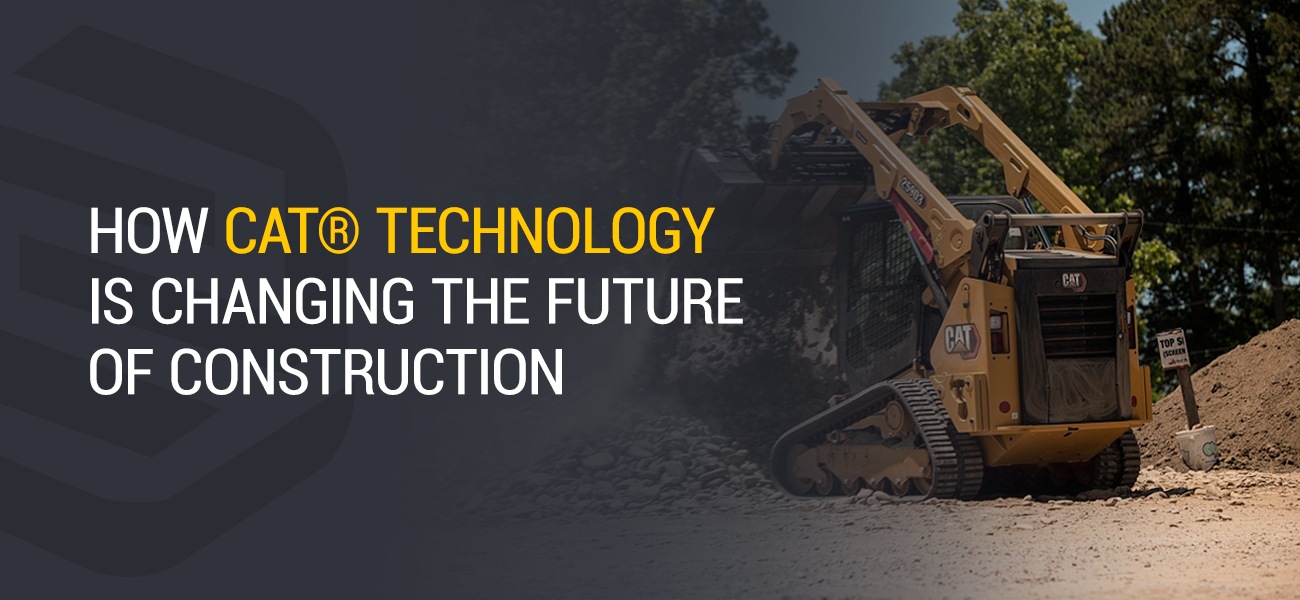 How Cat® Technology Is Changing the Future Of Construction
Category: Equipment and Solutions
Caterpillar is at the forefront of producing high-quality construction technology designed to make equipment more efficient, safe and productive. Cat® technology is changing the future of construction by giving operators and management teams more tools to succeed on and off the worksite. By utilizing some of the most recent technology the company offers, you can complete jobs faster and more accurately, helping you stay ahead of the competition and keep client satisfaction high.
To see how Cat technology is changing the construction industry, learn more about the importance of construction technology and some of the top construction technology examples from Caterpillar.
What Technology Is Used in Construction?
There's an astounding amount of technology used in construction, from high-quality machines and remote controls to management software and payload monitoring. For example, technological construction safety advances help operators be more aware of their surroundings. This reduces the chance of an accident, which could harm other workers or equipment.
Why Is Technology Important in Construction?
The importance of construction technology is rooted in the need to make equipment more accurate, safe and productive. The major benefits of technology in construction are that it helps you meet the challenges listed above — such as ensuring more accurate results on every job. Cat technology keeps your employees safer and gives them more tools to complete tasks more efficiently. As a result, your company is better prepared to beat the competition and deliver exceptional service to your clients.
Top Cat Technologies
To change the future of construction, Caterpillar has developed several technologies that companies use every day to assist with every stage of a project's life. Some of the top technologies include Cat Command, Cat Detect, Cat Equipment Management and Cat Productivity. If you're interested in harnessing these technologies, find out more about some of the top Cat platforms below:
1. Cat Command
Cat Command allows operators to control equipment while outside the machine. With an advanced controller or terminal, Cat operators can remotely control a piece of equipment. This technology opens up various new opportunities for operators. By controlling their machines remotely, operators can manage multiple models at one time and stay safe in dangerous environments. Additionally, Cat Command improves productivity due to increased operator comfort and allows operators to have improved sightlines in tough applications.
You can use this technology in machines designed for loading, compacting, excavating and dozing. By utilizing this technology, you can receive cost savings, as Cat Command prevents equipment from experiencing misuse. You'll also lower the chance of operator injuries, as they don't have to be in the cab in hazardous areas.
2. Cat Compact
Cat Compact provides operators with data that helps them complete their jobs more efficiently and accurately. When a company outfits their compactor with Cat Compact technology, an operator receives in-the-cab feedback, providing them with data on where their compactor has been and how much more work they have left. It also provides your operators and management with an in-depth report of compaction and coverage data, allowing your team to show clients the job has been completed to spec.
You can use this technology in several environments, such as site preparation, landfill work and road pavement. The technology also gives operators more precise navigation, as they can better monitor their job's progress and coverage. It also delivers more accurate compaction, allowing you to meet client expectations.
3. Cat Detect
Cat Detect is a premium safety technology, giving operators greater awareness of their environment and automatically stopping operators from using their machine unsafely. This technology relies on proximity sensors to limit a machine's movement in hard-to-navigate areas. Additionally, other sensors and cameras give operators more detailed information about other people and machines working near them.
With this technology, you can prevent injuries on the worksite, as your operators will more likely notice other personnel working near them. It also keeps your equipment safer by helping machines avoid damages caused from accidental contact in tight spaces and unsafe operation. This greater safety reduces staff injuries and the number of repairs a machine requires, keeping your worksite productive.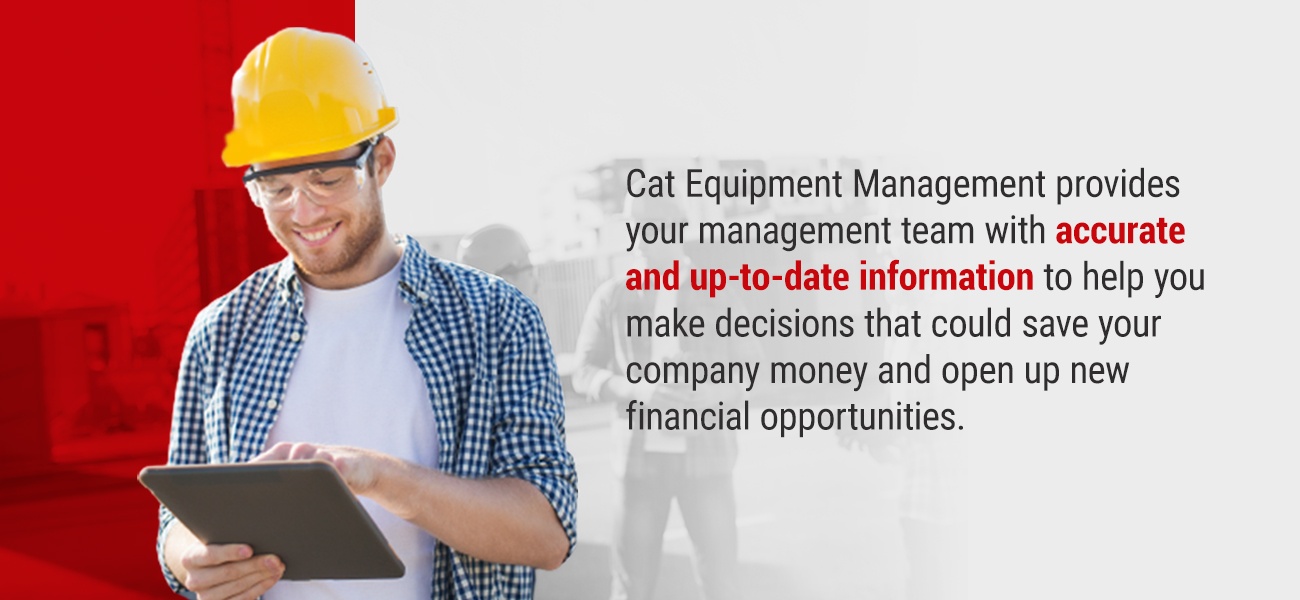 4. Cat Equipment Management
Managing your equipment is an essential duty of an equipment manager. Knowing how to deploy your assets, reduce fuel costs and solve production bottlenecks are all challenges construction managers have to solve every day. Cat Equipment Management provides your management team with accurate and up-to-date information to help you make decisions that could save your company money and open up new financial opportunities. With this technology, your team can monitor your machine's health and use, as well as equipment location and hours.
You can find Cat Equipment Management on various platforms, such as the Cat App, my.cat.com, Cat Inspect and VisionLink®. On the Cat website, you receive an online hub that helps you manage your fleet. The Cat App helps you stay on top of data from your phone or tablet, while the Cat Inspect App helps you complete digital machine inspections and better prioritize needed maintenance. Finally, VisionLink lets you see in-depth information about your fleet online.
5. Cat Grade
Cat Grade allows you to complete jobs with greater speed and precision. Whether you're laying asphalt, digging a foundation or grading a site, Cat Grade can help. This technology utilizes advanced guidance and automated machine controls to help operators reach their grading targets faster and in fewer passes, all while doing so with total accuracy.
You can find Cat Grade incorporated into Cat paving equipment, dozers and excavators. Another great benefit of this technology is that the grading systems are easy to operate, making it simple for even inexperienced operators to get high-level performance from their machines.
6. Cat Payload
Cat Payload technology helps you know what material got loaded, where the loading occurred, how much material got loaded into a hopper or truck and where it was sent. With this information, teams can monitor their materials' status.
You can use this technology with off-road haulers, hoppers, on-highway trucks, wheel loaders and excavators. In the field, operators can utilize it to see how much material they're lifting in their buckets and when they've met their hauler's capacity.
7. Cat Productivity
As a cloud-based platform, Cat Productivity allows you to access and analyze information about your construction equipment. You can access this information from mobile devices or computers, helping you retrieve data no matter where you are. With more machine and job site data, you can closely monitor how machinery is being used and how a project progresses.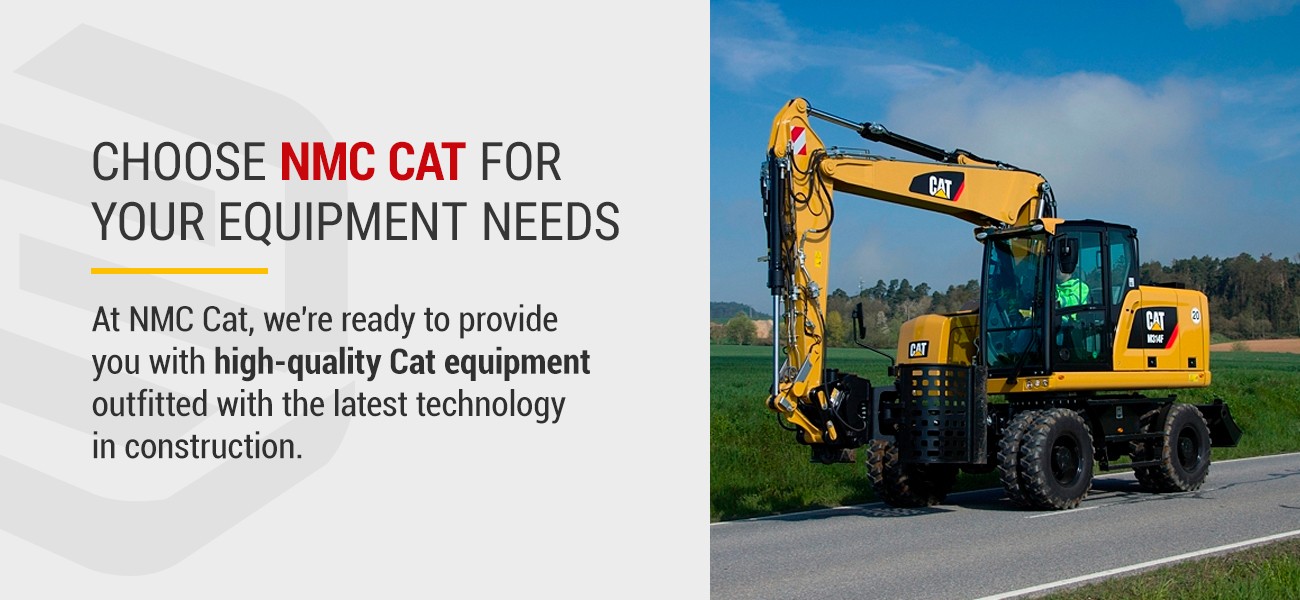 Choose NMC Cat for Your Equipment Needs
With all of construction technology's positive impacts, you may be interested in using Cat equipment on your work site. At NMC Cat, we're ready to provide you with high-quality Cat equipment outfitted with the latest technology in construction. You can find new, used and rental equipment to help you discover the perfect solution for your projects' needs. Besides our wide selection of products, you'll also be happy to find exceptional service and flexible financing.
Browse our selection of equipment today. If you have any questions, contact us or find your local dealer.