>
>
>
Getting Started With My.Cat.com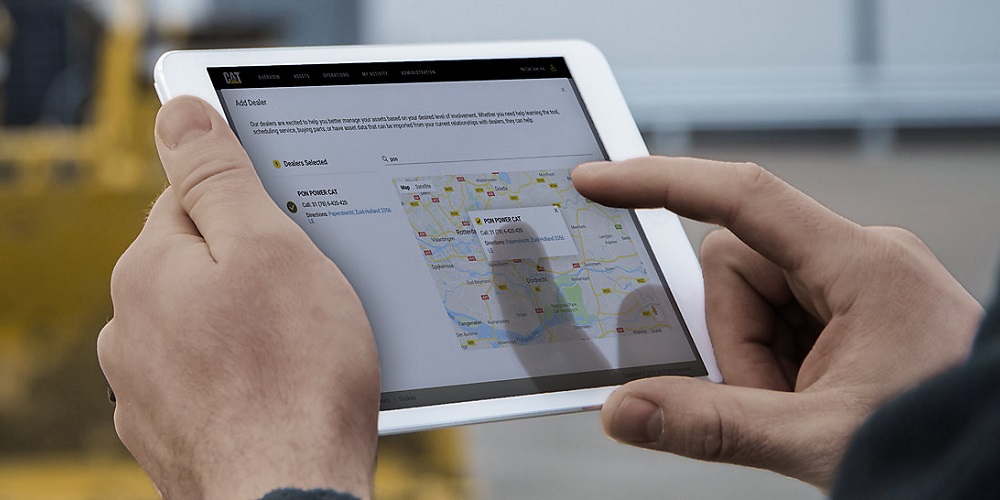 Getting Started With My.Cat.com
Category: Equipment and Solutions
With My.Cat.com, you get convenient access to all the data surrounding your Cat®machinery and equipment. You can use My.Cat.com to monitor maintenance requirements, inspection dates and more.
This site streamlines communication between you and your Cat dealer, making it easy to order new parts, maintain the health of your machinery and access your Cat rewards program details.
Here's what you need to know about how My.Cat.com works, what it can do and how it can make your business more productive.
What Is My.Cat.com?
My.Cat.com is a hub that gives you all the information about your equipment that you need to make your business more efficient. On this site, you can monitor a machine's health and maintenance online.
My.Cat.com gives you 24-hour access to your equipment's data and insights and lets you know when to perform preventive maintenance tasks. My.Cat.com also alerts you when unexpected machine health or maintenance issues arise, allowing you to act fast and avoid unplanned downtime.
You can track your equipment's cost, age, reliability, utilization and more with ease, making it easy to stay on top of inspection dates and operational hours.
How Can You Use My.Cat.com?
When you register for My.Cat.com, you get instant access to all of your equipment's data and stats and a direct communication line with your Cat dealer. You can also use the following services on My.Cat.com:
Access to Cat Daily: Get unlimited access to Cat Daily when you register for My.Cat.com.
Rewards program status updates: View your rewards status and points.
Order parts online: Get convenient access to the exact parts you need as soon as you need them with My.Cat.com ordering capability.
Cat Pays You Back enrollment: Get cash back if your machine exceeds the Caterpillar guaranteed level of fuel burn.
What Are the Benefits of My.Cat.com?
My.Cat.com offers many advantages and is constantly being updated with more new features. My.Cat.com makes it easy to accomplish the following and more:
Keep accurate records: This resource lets you view operation expenses, support agreements and warranty information.
Increase productivity: You can analyze equipment performance and track idle time to stay efficient.
Boost resale value: My.Cat.com records provide a complete service history and a list of all service orders to verify equipment health.
Track entire fleet: With supported hardware, you can integrate telematics data from all of your equipment regardless of the manufacturer.
Create Your My.Cat.com Account Today
Get started with My.Cat.com today to get access to all of your machinery's information and insights.
For more information or setup assistance, get in touch with an NMC Cat team member at 800-628-6025 or reach out online.