>
>
>
Checklist for Buying Used Construction Equipment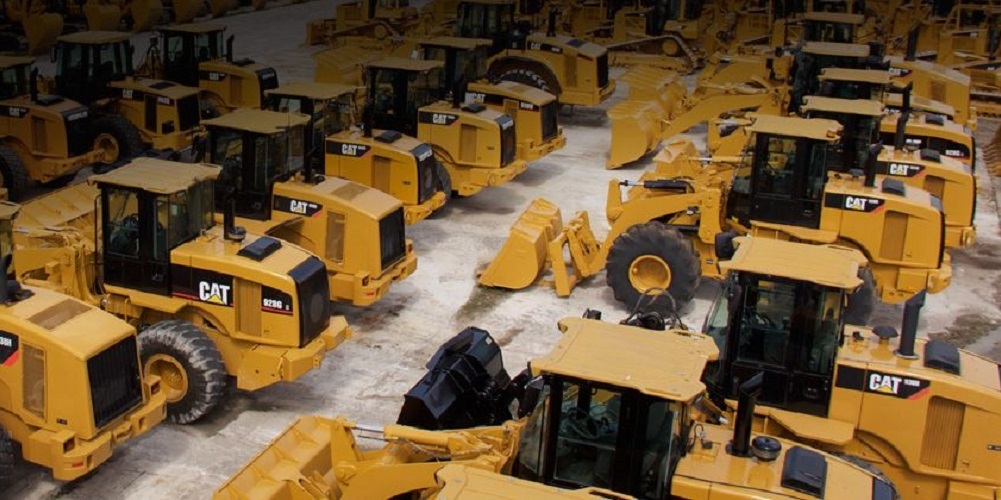 Checklist for Buying Used Construction Equipment 
Category: Equipment and Solutions
Whether you are starting a new venture or are interested in adding onto your existing fleet, buying used construction equipment can be a smart investment. Buying used allows you to take advantage of significant equipment depreciation — while still receiving a top-quality machine that can perform reliably on the job site day after day.
Because you are buying used, however, it's important to be aware of what you should look out for and inspect before you buy. To help make the task easier for you, we put together a few preowned construction equipment buying tips to keep in mind as you evaluate used machinery. Whether you need a backhoe loader or a telehandler, the following steps will help you obtain preowned construction equipment that benefits your business.
Research the Specific Make and Model
After you've narrowed down the brand and type of construction equipment you need, spend some time researching it to see if there are any potential issues with the make, model or year that you should be aware of when buying used.
Figure Out How Much the Equipment Is Worth
To help you stay within budget and ensure you are getting a good deal, make sure you know the fair market value of the used machine you want to buy.
Research the Machine's History
Once you find a machine you like, you'll want to start by determining if it has any liens against it. Then, research the maintenance history — you want to ensure the equipment received regular service and was cared for properly. These records can also give you insight into whether the machine has undergone many repairs or suffered extensive damage.
Have the Equipment Inspected
Most times, a reputable dealer will inspect equipment before listing it for sale. Even if this is the case, you still want to go see the machine in person and test drive it before you buy. Check for visible signs of wear and tear, worn tires, warning lights and unusual sounds. Another excellent tip for buying used construction equipment is to check its fluid levels, as this will tell you how thorough the seller has been in readying it for sale.
Obtain Pricing and Financing
When you're ready to invest in a particular machine, it's time to navigate how to buy your used construction equipment. If the unit will have to be shipped, start by obtaining a freight estimate. Similarly, if you won't be buying outright, make sure to look into financing and leasing solutions. If you purchase from a dealer, they will likely have preapproved lines of credit for your convenience, and many will coordinate shipping for you as well.
Where to Buy Used Construction Equipment
From motor graders to excavators to wheel loaders, NMC Cat® has the used construction equipment you need for both residential and commercial construction projects. Whether you need to load, haul, compact or move earth, we can help you find the best equipment for your business — while helping you save money in the process.
With financing options available, we can make paying for your used construction equipment even easier. And since we perform meticulous inspections and care on every machine on our lot, you can buy here with confidence.
Shop and Demo the Largest Selection of Construction Equipment Across Nebraska at NMC Cat
At NMC Cat, we invite you to shop online or come out and see our extensive selection of used construction equipment for sale in Nebraska and Pottawatomie County, Iowa. Our NMC product support representatives and field service technicians can help you find the equipment you need to handle your projects.
If you have any questions about our inventory or financing options, please reach out to us today.