>
>
>
Quick Tip Video: How Cat® Filters Compare to the Competition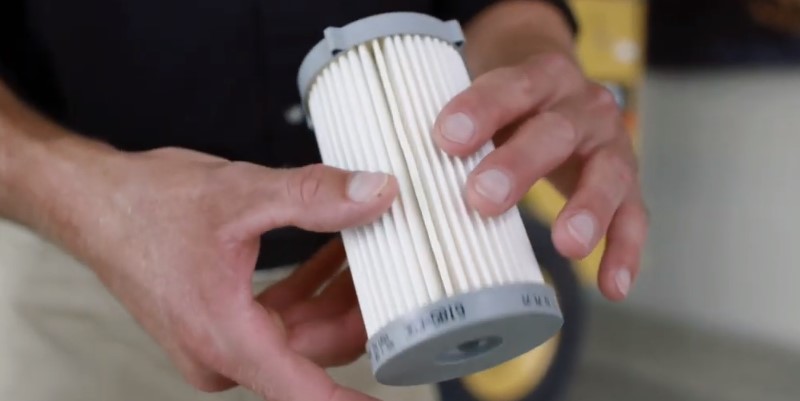 Quick Tip Video: How Cat® Filters Compare to the Competition
Category: Quick Tip Videos
The Caterpillar® legacy of reliability and performance applies to its parts as well as its machines. Thanks to their smart design and dependable engineering, Cat air filters outlast and outperform the competition. Piston rings in systems with Cat filter protection last twice as long as systems with "will-fit" filters. When you need to replace the engine air filter on your Cat machine, choose a Cat filter for the best results.
Learn more about the advantages of Cat air filters from Colin in today's quick tip video:
Types of Cat Engine Air Filters
Caterpillar engineers multiple kinds of engine air filters to suit multiple applications. Discover the different types of Cat air filters below.
Standard Efficiency
Standard efficiency Cat filters offer great value in normal duty applications. They provide stellar engine protection and can protect you from equipment downtime at a reasonable price point.
Ultra High Efficiency
When you have the budget to invest in a top-of-the-line filter, consider ultra-high efficiency (UHE) Cat air filters. For a higher initial investment, you'll benefit from the cost savings associated with smart design. UHE filters take advantage of the way dust builds up to make more room for air flow.
Primary vs. Secondary Filters
You can choose from primary and secondary filters when buying from Caterpillar. Primary filters serve as the first line of defense against dust in the engine's air stream. Meanwhile, secondary filters act as a backup for primary filters in designs that support them.
More Benefits of Choosing a Cat Filter
In addition to the benefits mentioned in our quick tip video, Cat engine air filters provide several advantages over those of competitors, including:
Application-focused design: Engineers from Caterpillar design every air filter with the corresponding model's application in mind. They center the filter's lifespan and efficiency around the machine's use and intended environment. Every Cat air filter also has application-specific precleaner solutions for optimal maintenance.
Consistent quality across the world: Cat parts feature high-quality standards anywhere you buy them. Thanks to their modular approach to design, Caterpillar engineers create air filters that work well in all parts of the world.
Ease of serviceability: Every Cat air filter also has a design that considers the value of regular service. Caterpillar engineers make it easy for technicians to clean, remove and replace these engine air filters.
Capacities that match maintenance intervals: Since each Cat filter corresponds to specific models, it has a capacity that integrates with the machine's service schedule. When you operate your equipment as recommended, you can get filter service at the same time as preventive maintenance.
Precise fit in corresponding models: Due to their model-specific design, Cat engine air filters fit into their corresponding equipment's systems.
Parts, Sales and Service From NMC CAT
Get the equipment solutions you need from NMC CAT. We provide Cat sales, rentals and service to businesses in Nebraska and Pottawattamie County, Iowa. Count on our experts to help you find the right air filter for your next job.
Buy Cat parts or equipment by finding an NMC CAT near you.