>
>
>
Quick Tip Video — Cat® Connect Asset Management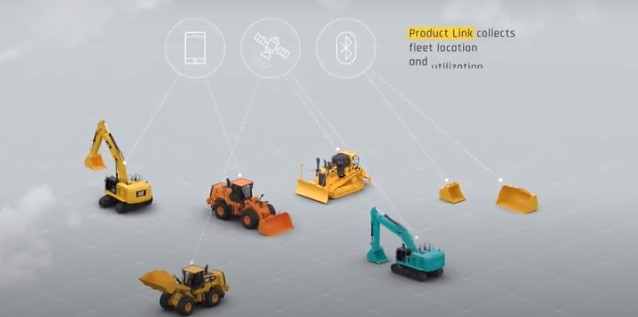 Quick Tip Video — Cat® Connect Asset Management
Category: Quick Tip Videos
Today's heavy equipment fleets can use real-time data for smart asset management. Cat Connect technology includes Product Link™, a cloud-based asset tracking service. With digital solutions from Caterpillar®, you can optimize your fleet management strategy.
In the video below, Colin from Caterpillar gives a quick overview of Cat Connect asset tracking features.
Asset Management With Cat Product Link
With Product Link, you can remotely monitor your fleet from a computer or mobile device. It will transmit your equipment's information using Caterpillar cloud servers and a web-based application. Cat Product Link hardware integrates with all of the electronic control modules in your equipment systems, including the engine, transmission and hydraulics. Product Link comes standard on a variety of Cat equipment to get you started with comprehensive fleet management.
Easy to Install and Use
Caterpillar makes it simple to access your Product Link features. You'll use it with a secure, web-based application that you visit through a website. When you buy a Cat machine that has Product Link, your dealer will activate its hardware. They can also help you with any other aspects of installation.
Track Your Entire Fleet
Product Link works with many equipment makes and models, including older Cat machines that don't originally come with the hardware. Ask your Cat dealer how they can help you install the required hardware in your non-Cat equipment. Your dealer also offers Product Link retrofitting for older Cat models. With your entire fleet equipped with Product Link, you can manage every machine through the same portal.
Cellular and Satellite Coverage Available
Fleet managers in every type of region can take advantage of Product Link's robust features. The hardware supports both cellular and satellite connectivity for maximum service coverage. Cellular networks suit fleets in urban or suburban areas with plenty of cell towers. Meanwhile, fleets in rural areas with less cell tower coverage can connect through satellite. Stay connected wherever your operations take you.
Durable and Reliable in Tough Conditions
The engineers at Caterpillar designed Product Link with the same reliability in mind as Cat equipment. Its hardware meets Caterpillar's high standards for resilience in a variety of environments. These benchmarks include rigorous testing for temperatures, humidity, voltage and vibration. Each hardware module has sealing and pressure testing to prevent moisture from entering.
Benefits of Data-Informed Asset Tracking
Maximize your fleet's productivity with Product Link features. The benefits of this technology for your equipment include:
Return on investment: Product Link will help you detect inefficient machine use and maintenance needs to get the most out of your investment.
More uptime: Improve your uptime with comprehensive asset management that helps you efficiently use your equipment.
Emissions reduction: Use the idle time and fuel consumption monitoring features to better control your fleet's emissions.
Customizable features: Choose from different hardware and feature bundles to fit your needs and budget.
Find an NMC CAT Dealership Near You
NMC CAT offers Cat equipment sales, rentals and service to Nebraska and Pottawattamie County, Iowa. For comprehensive services from the industry's best dealers, contact your nearest location.