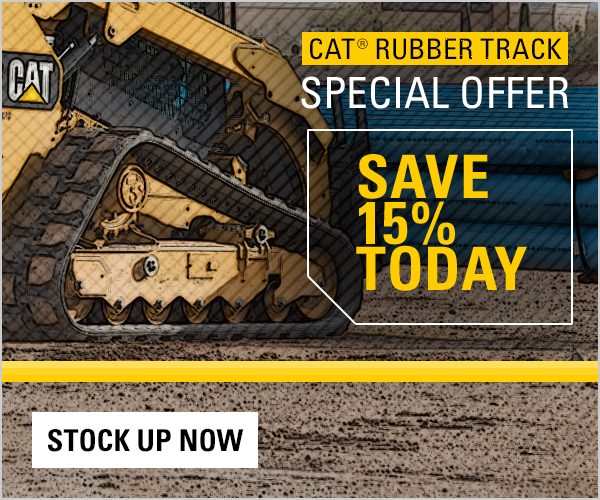 CAT® RUBBER TRACK
Category: Specials
Tracks Tailored to the Job
Fast track productivity by choosing the right rubber track option for your needs.
Want to get more out of your machine while avoiding unnecessary track repairs or replacements? Cat® rubber tracks are designed to the specific requirements of your machine and the type of work it's doing (and the type of ground surface it's working on).
HEAVY DUTY TRACKS (HD)
Built to handle tough, high-hour applications and available in two tread patterns designed to match your work:
HD Block: For a wide range of rugged applications and an excellent balance of wear life and traction
HD Bar: For lower ground disturbance than block style and well-suited to finish

grade work
GENERAL DUTY TRACKS
Made for less aggressive applications and soft underfoot conditions where lower machine-hour accumulation and operating costs are expected. Ideal for a wide range of applications with greater traction than block treads in snow
We're here to provide support with:
Selecting the rubber track that best matches your work and your budget
Learning how to operate and maintain your rubber tracks to extend their life
You can view inventory and prices 24/7 on Parts.cat.com Rubber Track page
Terms & Conditions:
Offer valid through December 31, 2022. Offer subject to change without notice. Discount available only on published part rates.  Discount will be applied at time of purchase on parts purchases with or without service. See store for additional details. Discount can only be used within NMC Machine Group business unit.